Categories: Toulouse, Toulouse Area
This episode features our frequent and very popular guest Elyse Rivin. If you enjoy her episodes, please consider supporting her on Patreon.
If I ask what part of France you want to visit besides Paris, you will probably respond Normandy or Provence. But if I ask French people where they'd like to move to in France, Toulouse is always at the top of the list. So what do French people know about Toulouse that most visitors to France don't? Stay tuned and you will hear about it all in today's Ultimate Guide to Toulouse!
These are the things that can make any city wonderful to live in: a strong local culture, strong food and wine traditions, good jobs, strong high tech industries, good universities, great sports teams, proximity to both the sea and the ski slopes, and of course mild weather. Toulouse gets the check mark on all of those.
Toulouse is also a lot more affordable than Paris and not as stress-inducing as Paris for everyday life. So yes, French people would love to be able to move to Toulouse and about 10,000 new people do just that every year, it is one of the fastest-growing areas of France.
But what does Toulouse have to offer for visitors? That's the question we answer with our ultimate guide to Toulouse. Here are a few of the reasons:
Looking to see a lively yet laid-back part of France? Toulouse.
You like great food and wine? Toulouse!
You want to enjoy French culture through museums, art events and leisurely walks through Medieval streets? Toulouse, of course!
Annie and Elyse are supremely qualified to talk about Toulouse, not just because we're awesome podcasters who love to share the best of everything France has to offer, but also because Annie was born and raised in Toulouse, and Elyse has been living and guiding in Toulouse for 20+ years. We know the place! We know it effortlessly, like locals do.
So, please come along with us on this Ultimate Guide to Toulouse!
Learn More: 10 Best Things to Do in the Toulouse Area
FOLLOW US ON:
Subscribe to the Podcast
Apple
Google
Spotify
RSS
Support the Show
Tip Your Guides
Extras
Patreon
Audio Tours
Merchandise
If you enjoyed this episode, you should also listen to related episode(s):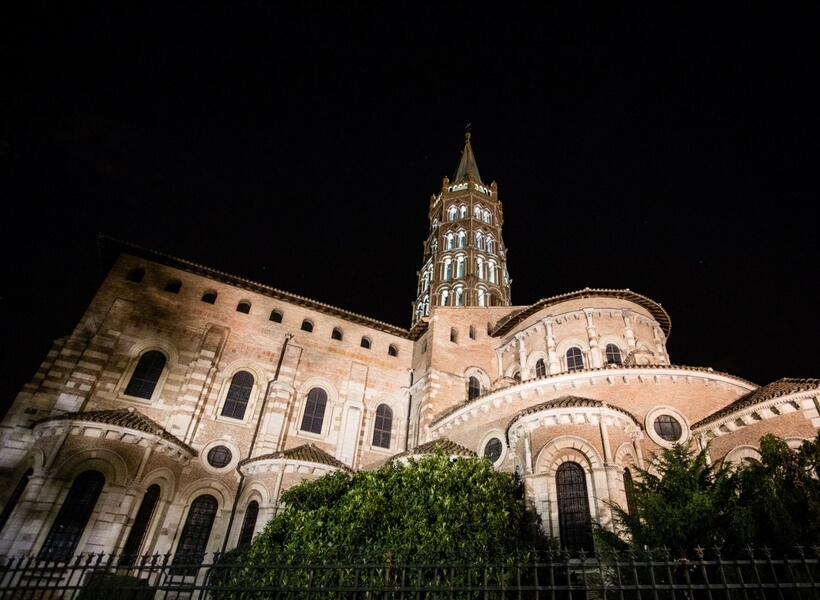 Read more about this episode
Show Notes
Categories: Toulouse, Toulouse Area