Categories: Off the Beaten Track in France, Toulouse Area
Visiting the south west of France? There are so many scenic towns and villages you could be visiting!  In part 2 of their interview, honeymooners Shari and Craig tell us what they decided to do and what they enjoyed most in the Corbières and Tarn areas near Toulouse.
Also in this week's episode French tips for travelers: phrases you'll hear all the time in France and won't necessarily understand unless you train your ear!
Corbières and Tarn: Where Do You Go?
If you can avoid it, don't come to Toulouse in August because so much is closed, you won't experience the city as it really is.
Bring a GPS that is not linked to a data plan, make sure it includes France maps!
Puycelsi, Tarn: Up on a hill, small village, not too hard to park, beautiful greenery and country-side, beautiful classic cars, not crowded on the Sunday they visited. Also very clean and well-maintained.
Bruniquel, Tarn et Garonne: Also up on a hill, with a castle on a cliff, looks down over the river, a bit of a hike up because you have to park at the bottom. Castle was not remodeled, some of the rooms were closed because they might be dangerous to walk there. Le Vieux Fusil movie that was filmed there.
Penne: Again, this village is on a cliff, Shari and Craig didn't have time to visit.
Saint-Antonin-Noble-Val: Nice place also, white cliffs, canoeing, there were a lot of people on the river.
Albi: Shari and Craig enjoyed staying at the Ibis Style, visited the Cathedral, beautiful French Gardens, river. The whole city is beautiful.
Another place you might consider in this area: Cordes sur Ciel, Tarn.
Toulouse is a good central location to a lot of gorgeous areas in the south of France.
How to Order Your Meat in French
Bien cuit = Well-done
À point = Medium
Saignant = Rare
Bleu = VERY rare
French Tip of the Week
Here are sine travel French phrases you might hear when visiting restaurants in France:
"Tout s'est bien passé ?" = Was everything all right?
"Sur place ou à emporter ?" = Eat here or take away?
We also answer the following question: In France, should you sit yourself or wait to be seated? At a terrace you sit yourself, the waiter will come to you. Don't sit where a table setting has been laid-out if you only want a drink.
FOLLOW US ON:
Discussed in this Episode
Corbières
Aude Department
Camplong d'Aude
Lagrasse
Abbaye de Lagrasse
Le Temps des Courges in Lagrasse
Château de Villerouge-Termènes
Tarn Department
Toulouse
Grand Rond
Jardin des Plantes
Jardin Royal
Musée des Jacobins
L'Entrecôte Restaurant
Saint Sernin Basilica
Japanese Garden at Compans Caffarelli
Puycelsi
Bruniquel
Saint-Antonin-Noble-Val
Honeymoon in France
How to Order Your Meat in France?
Subscribe to the Podcast
Apple
Google
Spotify
RSS
Support the Show
Tip Your Guides
Extras
Patreon
Audio Tours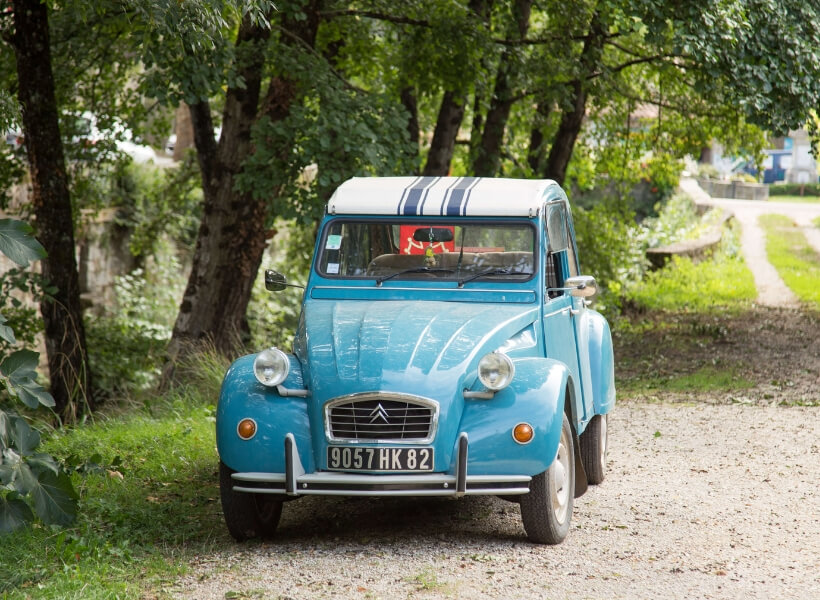 Categories: Off the Beaten Track in France, Toulouse Area