This post contains affiliate links, meaning I get a commission if you decide to make a purchase through my links, at no cost to you. Please read my disclosure page for more details.
You are finally going to Paris, how exciting! When visiting Paris for the first time, many of us hope to find the magical car from the movie Midnight in Paris; or be swept up in a romantic drama right in the heart of Paris.
Listen, I hope this won't upset you, but visiting Paris for the first time isn't the same as we see in the movies. As a matter of fact, plenty of uninformed visitors make mistakes that cost them time, money and embarrassment.
I'll be listing a lot of episodes that will help you navigate your first time in Paris. I know it takes time to read all of that. But you know what? Podcasts are easy. You don't have to read if you don't have time! You can subscribe to the podcast and prepare your trip to France while you drive or cook or exercise.
Your First Time in Paris
Let me explain how we came up with this list: As a podcast producer I've had the pleasure to interviewed over a hundred  visitors to Paris who have shared their successes and disappointments with their visit to Paris.
My co-host Elyse and I have also guided groups in Paris and we've seen how visitors react to various attractions. As a result of both of those things, we've developed a formula for a great first trip to Paris and we share it in this episode of the podcast: 10 Things to Do in Paris for First Time Visitors, Episode 179
We share our formula in details in 10 Things to Do in Paris for First Time Visitors, Episode 179 and if you know that you'll be far ahead of the pack, but there are more things you might want to consider below.
Things You Can Skip for Your First Time in Paris
Admittedly, what to skip in a big city is subjective and a judgment call. But you know what? We're locals and we've done this many times. We've got no dog in this fight. You go, you don't go, either way, it's all the same to us. But we think that some places in Paris have been over-hyped for too long and don't belong on somebody's list when it's your first time in Paris. What to Skip in Paris, Episode 41
For Your First Time in Paris Avoid These Common Mistakes
So, how do you avoid common mistakes first-time visitors often make in Paris? It's easier than you think.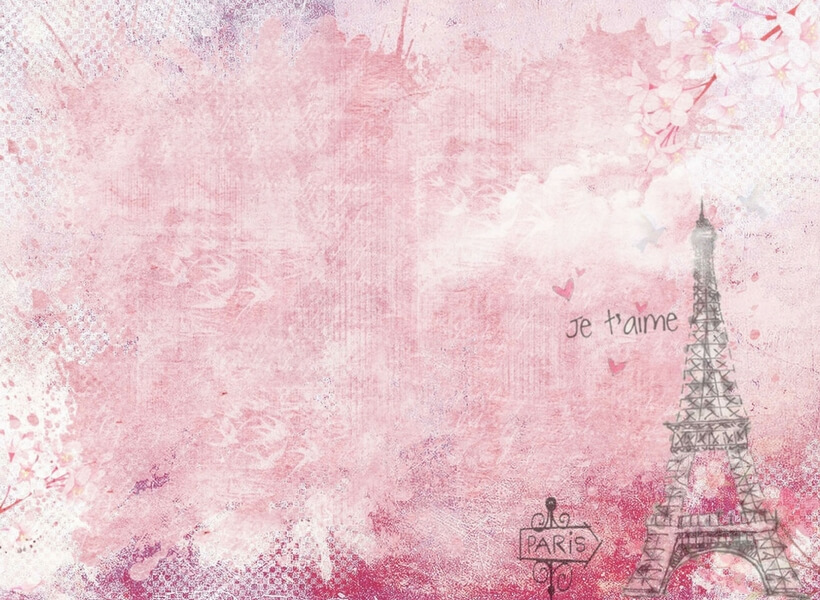 Don't Drive in Paris
Do-Not-Drive-in-Paris. Just don't. You'll probably go crazy with the unfamiliar driving habits of the natives, you won't understand the rules, you won't find anywhere to park, you'll get stuck in traffic.
The Bus or Metro Are Better Options
Instead, get comfortable with how the buses and metros work in Paris with this episode Paris Metro or Paris Bus? Episode 142. You'll find in-depth explanations of when you should choose the metro rather than the bus and why. It also spells out how various fares work, because that part is not as easy to understand as it should be.
Getting around Paris with public transportation has become easier than ever thanks to Apps like CityMapper and the RATP App (RATP is the name of the Transportation Authority in Paris) . Good old paper maps work too, but the Apps show context, you can zoom in on your exact location and see what direction the metro stop is.
Maybe Catch an Uber?
Sometimes hopping into a car is wonderful, say at the end of a long day of being a tourist, or if the weather is foul, or if, like my guest on this podcast episode you are very pregnant. Learn about Uber in Paris, you'll be glad you did! Tips for Using Uber in Paris, Episode 151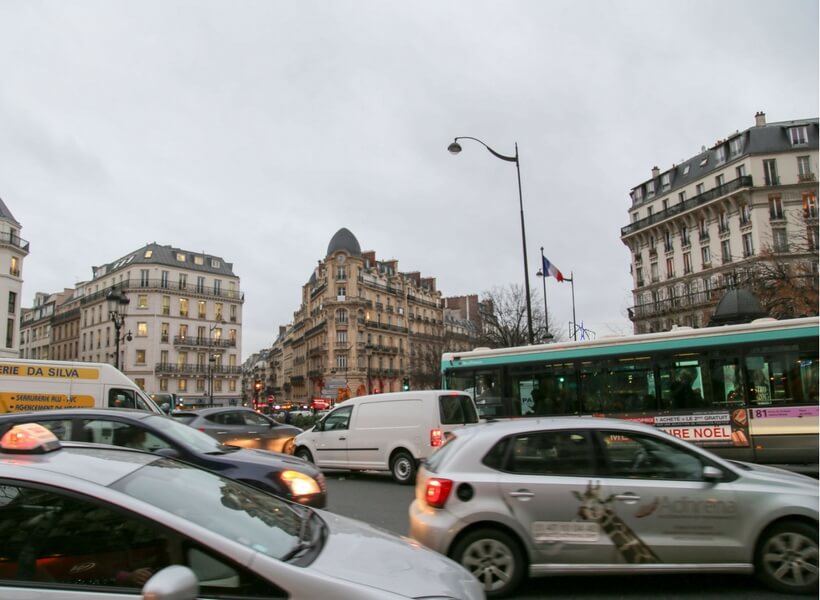 Learn About a Few Odd French Customs
French people are an odd bunch, but there are a few things that throw visitors who know nothing about French customs and habits. For instance, people say French people are rude. Are they? I don't think they are, but they are prickly about rules of politeness that English-speaking people normally don't care about. When People Hate Paris, Episode 210
Bonjour Is the Magic Word in France
The magic word in France is "bonjour". It's a simple word that opens a lot of doors! The trouble is that you are expected to say "bonjour" in many situations where you wouldn't in America or Canada or Australia. As a result, English-speaking visitors don't use the magic word and will get a bad attitude in return.
Not understanding they got off on the wrong foot, they think French people are rude, when in reality a simple "bonjour" would have turned the situation around. Learn how to use the magic word in France! Are French People Rude? Episode 9
Tipping and Restaurant Etiquette in France
You need to know about tipping etiquette in France because it's a lot different than what you're used to. Restaurant etiquette is also different. And I recommend vegetarians be explicit about what they do and don't eat because some French people are poorly informed about what it means being a vegetarian. These topics are all explained in Tipping and 10 Things You Didn't Know About France, Episode 91
Do's and Don'ts at Restaurants in France, Episode 209: follow this advice to turn "rude" waiters into friendly ones. A little cultural awareness goes a long way!
And for those of you planning on an going out to starred restaurants in France, here's another episode you should listen to: Table Manners in France, Episode 93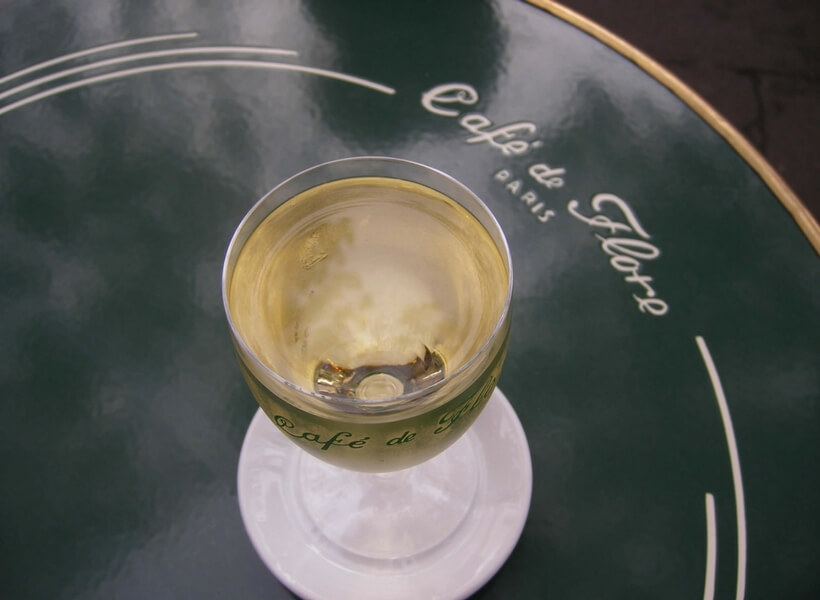 Don't Try to Do Too Much
Don't try to pack in too many attractions at the detriment of the real joy of Paris. What makes people happy is : sitting at a café while sipping on an espresso or a glass of wine.
Café Culture Is Wonderful in Paris
I think one of the reasons why so many people in Paris hang out at cafés and restaurants is that most people can only afford a small apartment in Paris. So, if they want to hang out with a group of friends after work, they meet at a café rather than all try to cram in to someone's apartment.
You're on vacation and you're in Paris, sit down and look around. Go to one or two attractions per day, the rest of the time should be spent looking around aimlessly.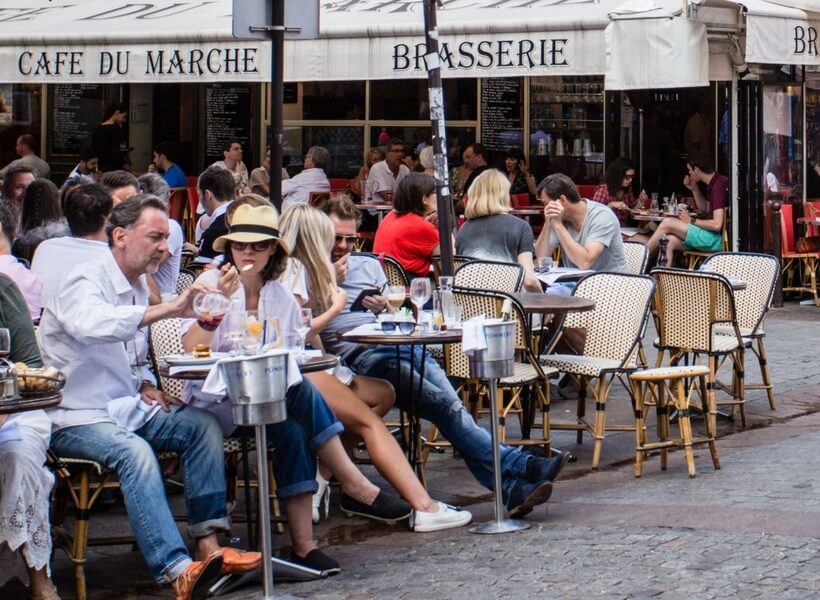 Other Things to Consider for Your First Time in Paris
What If You Only Have 4 Days?
Is Paris even worth it if you only have 4 days? Of course it is! Check out how much my guest on this episode did in 4 days! 4 Days in Paris, Episode 218
Visiting Paris in August or in the Summer Months
Some things are different in Paris during the summer months, and it's not what you've heard!  Visiting Paris in August, Episode 188
What do you wear in Paris?
We answer this questions in details in this episode of the podcast: Paris Packing List, Episode 137
Which area to stay in Paris?
You didn't come all the way to Paris to spend time commuting, did you? That's why we recommend you stay within walking distance of Notre Dame. My personal favorite is  the Petit Belloy because while small, it has all the creature comforts I need to be comfortable and prices are good for the location. They did not pay me to recommend them, btw!
If you want to go even cheaper with fewer amenities, look at Hotel Marignan. I stayed there years ago. I loved the location, but be warned that the ambiance is more like a youth hostel than a hotel, but with a private room. It is not luxurious, but the owners are friendly and it's a fantastic location.  They also did not pay me to recommend them.
We make more hotel recommendations, some that we've tried, some that our listeners love.
Recommendations for Paris on a Budget
Paris on a budget: if you need to watch your budget, listen to this episode. Paris on a budget is still better than no Paris at all! I was raised by parents of modest means who were always on the look-out for a good deal. It's possible to enjoy Paris for under 100€ per day if you follow the advise given in this episode: Paris on a Budget, Episode 141
What do I need to know before going to Paris?
Here are a few more things you might want to look into before coming to Paris:
Is it safe to go to France?
France is a safe country. The worst thing that might happen to you is that a pickpocket gets into your belongings. But, sadly we've had several terror attacks in the last few years, and it could happen again.
In the following episodes we give practical advice to visitors so they stay safe  and we also hear from a listener who was caught in the terror attack in Nice.
How  to Stay Safe in France, Episode 50 How to Stay Safe in France, Episode 50
Getting Caught in a Terror Attack in France, Episode 116S Normandy WW2 Trip Report, Episode 116
Making Sense of Terror Attacks in France, Episode 92 Making Sense of Terror Attacks in France, Episode 92
Conclusion
Have a great time in Paris, and when you get back, consider sharing your experiences with the Join Us in France community.
Subscribe to the Podcast
Apple
Google
Spotify
RSS
Support the Show
Tip Your Guides
Extras
Patreon
Audio Tours