Category: Health & Safety
New terror attacks in France have been making the headlines for over a week and have shocked the world. It is important to try to make sense of what happened with the attacks of Nov 13th, 2015 and put it in the context of French culture and history. Guest Patrick Béja comes on the show to share his experiences as a news commentator and a resident of Paris. Patrick is the host of a news commentary show in English as well as two French language podcasts on Tech news and Gaming news. He comes on the show today to help Annie make sense of terror attacks in France.
Making Sense of Terror Attacks in France Episode Highlights
Recap of the Events of Nov 13, 2015
What the State of Emergency Means in France
Should You, Potential Visitor, Change Anything As a Result of these Attacks?
The Effects of Terror Attacks on Tourism
What the Word "Laïcité" Means in French
The Issue of Wearing the Veil in France
How Much Religious Accommodation Is Too Much?
Religion and Patriotism Are Not What Unify French People, the Republic Is!
Where Do You Draw the Line?
Law Against Conspicuous Religious Signs in Schools
Conclusion: Making Sense of Terror Attacks in France
If you liked this episode, also listen to How to Stay Safe in France, Episode 50 and Secularism and Free Speech in France, Episode 51.
FOLLOW US ON:
Discussed in this Episode
Muslim veil in France
Terror Attacks in France
Lack of multiculturism in France
Subscribe to the Podcast
Apple
Google
Spotify
RSS
Support the Show
Tip Your Guides
Extras
Patreon
Audio Tours
If you enjoyed this episode, you should also listen to related episode(s):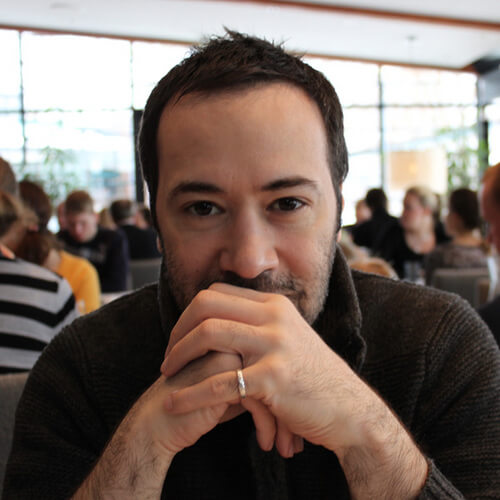 Let's Review
Making Sense of Terror Attacks in France
Hopes and Guesses About the Future
On the tech side, Patrick fears that bad decisions will be made pertaining to cryptography and back-doors. Recently the US government has decided that requiring back-doors is not effective. It appears that the perpetrators of the terrorist attack in Paris used non-encrypted text messages.
Patrick hopes that France will send the message loud and clear that we're not going to take this from groups of extreme religious fanatics while at the same time sending the message that Islam is a part of France just like any other religion.  He also hopes that we'll be more accepting of people named Mohamed or Abdoul be just as French as we are. That some guys named Charles is dark-skinned, etc. But at the same time it has to be extremely clear that you cannot come to France and preach in a French Mosque that music is a tool of the devil and has to be disallowed.
We both hope that we'll be more accepting of the great majority of Muslims who don't want to hurt us while at the same time coming down like a ton of bricks on the few who do. French people should learn not to push their buttons and they should learn not to push ours. We know for sure that terrorists want to divide us and we need to make sure that we don't do that.
Read more about this episode
Show Notes
Category: Health & Safety