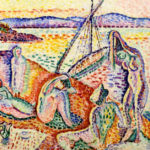 Wondering what Modern and Contemporary Art you should see in France? You've probably heard of The Pompidou center in Paris, but there's so much more! In this episode we take you all over France to the best modern art museums France has to offer.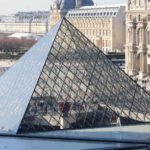 Big museums, small museums, museums that present great temporary exhibits, museums that appeal to locals, museums famous for their permanent collection. Paris has them all! The question is which one do YOU want to see?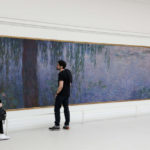 The Orangerie Museum in Paris is not on everybody's top list, but should it be? We give you the information so you can decide!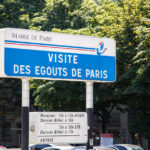 In the mood for a stinky yet fascinating visit in Paris? The Paris Sewer is the ticket for you! CLOSED FOR RENOVATIONS until 2020.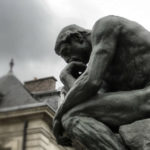 Rodin is the sculptor who brought us the Thinker, the Gates of Hell, the Kiss, the Burghers of Calais and revolutionized his art in every way. A museum dedicated to his work has just re-opened in the 7th arrondissement in Paris and showcases his best and most famous works. In this episode Elyse describes what she saw in her recent visit and why both Elyse and Annie recommend that you go visit it next time you're in Paris.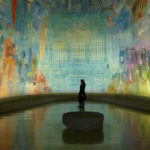 What are some great museums you can see for free in Paris? What will you see when you get there? Which ones are worth it? Let's talk about it!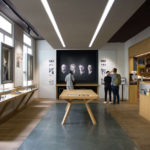 Tucked in the Latin Quarter within the halls of the Sorbonne University, this small museum packs in a lot of history. If you're going to see it (and I think you should!) learn about Madame Curie's life by listening to this episode of the podcast.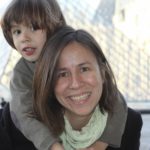 How about introducing children to the Louvre in the best possible way: by going on a treasure hunt!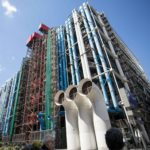 The Centre Georges Pompidou is startling and that's why we think you should visit it. And do not miss this vibrant Paris neighborhood, it has much to offer!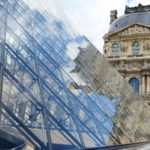 On today's show, we'll be talking about the Louvre Museum in Paris and give you tips on how to organize your visit. The Louvre is the museum that gets the most visitors in the world. It's also the second biggest museum in the world. One could spend a few months looking at everything and still not see it all. It's so big that some people get intimidated and some skip it all together. That's probably a mistake, especially if you enjoy art, and the Louvre has unbelievably wonderful art. There's a trick to visiting the Louvre in a relaxing way and today we share it with you. To read the show notes for this episode and see lots of photos of the Louvre, go to joinusinfrance.com/21