Categories: First Time in Paris, Museums in Paris, Paris
This episode features our frequent and very popular guest Elyse Rivin. If you enjoy her episodes, please consider supporting her on Patreon.
The Orangerie Museum in Paris is not one of the major museums that everybody feels like they need to visit. The question is: what should you do? Should you go see it,  or is it one you can skip?
We give you many things to consider in this episode. But one thing you need to know right away is that it's a small museum that you can enjoy in an hour or two. That makes it ideal for many people!
In this episode we discuss who is most likely to enjoy this museum and how you should go about organizing your visit to make it truly enjoyable. And spoiler alert: we love it and think you should go!
FOLLOW US ON:
Subscribe to the Podcast
Apple
Google
Spotify
RSS
Support the Show
Tip Your Guides
Extras
Patreon
Audio Tours
If you enjoyed this episode, you should also listen to related episode(s):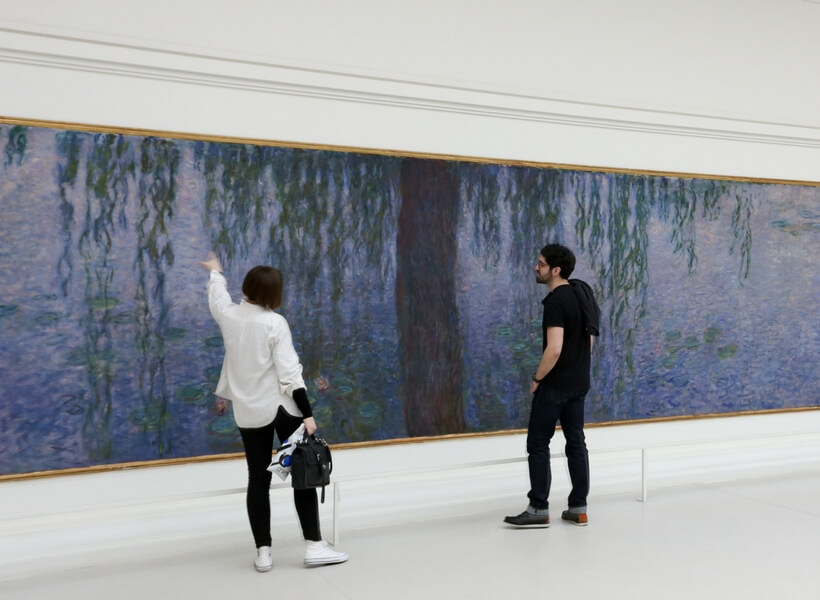 Let's Review
The Orangerie Museum is a lovely place to visit. If you happen to be at the Louvre, you can easily walk through the Tuileries Gardens to go to the Orangerie. Even if you don't have the time to go inside the museum, we recommend taking that short walk through the gardens because it is gorgeous and there are a lot of places you can sit and rest or sit and picnic or simply watch the world go by.
And once you've seen the Lily Pads, take a moment to go to the basement to see the marvelous exhibition of many pieces you will recognize even if you are not an art fanatic.  You'll find several Cézanne, Gauguin, Matisse, Modigliani, Dérain, etc. The Orangerie is a great way to get a hit of great art quickly and without getting overwhelmed but the complexity of the museum building. You'll find you way around the Orangerie without using a map or asking anybody!
Read more about this episode
Show Notes
Categories: First Time in Paris, Museums in Paris, Paris