Categories: Day-Trips from Paris, Normandy & Brittany
This episode features our frequent and very popular guest Elyse Rivin. If you enjoy her episodes, please consider supporting her on Patreon.
You may have heard that one of the must-see attractions in France is Giverny, Claude Monet's Garden an hour west of Paris. What is stopping many people from going to Giverny is that they worry that getting there is going to be difficult, that they'll get lost, that it'll take too long, that it'll be a pain.
In this episode of the podcast we want to put your mind at ease by explaining what it's like going to Giverny from Paris. We've done it, we've taken other people, it's easy once you get a few things sorted out.
There are several ways to get to Giverny from Paris and we explain all of them.  And, because we like to go in-depth, we also tell you why you should go, and when you should go.
Practical Considerations for Your Day Trip to Giverny
Giverny can get so busy that it'll feel like a tourist trap with too many people and no peace and quiet. That would be tragic for a place that was designed for meditation and introspection, wouldn't it?
How to Make Your Day Trip to Giverny Easier
Get your tickets for Giverny in advance on-line. Some people wait for an hour or more just to get a ticket! If you're planning ahead and reading this, you're ahead of that pack, but don't put it off, get your tickets now (we don't earn any sort of commission on this, just in case you were wondering).
Skip the Line
Secondly, do NOT miss the entrance for those who have a ticket and can skip the line. Most people don't notice the separate entrance for ticket holders and got stand in the wrong line. Click on the Show Notes & Photos button below to see what the turn-off looks like.
Busiest Months at Giverny
May and June are the busiest months. Why? Because the gardens are in full bloom and because there are lots of school groups visiting. If you go in July and August, there will be no school groups! But, that's when the buses of foreign visitors arrive, so pick your poison.
Suggested Schedule for Your Day Trip to Giverny
Mornings are busiest. If you arrive in the morning, you could go see the Musée des Impressionismes (which will take an hour or so) then have an early lunch (maybe pack a lunch?) and enter the garden at noon. Tourist buses start leaving at 4 PM.
If you  arrive in a rental car, consider showing up at 4 which gives you plenty of time to see everything. Last visitors are allowed in at 5:30 PM.
Don't go on weekends if you can help it. That's when most French people go, on top of all the tourist buses.
What Time of Year Is Best for Your Day Trip to Giverny?
Giverny is open Another issue that we tackly is that lots of people worry that the only time to go see Giverny is at the height of the growing season, late spring or early summer. Should you worry about that? We don't think that should be a big consideration. Giverny is tended to so well  that it is nice almost year-round. But
Never miss an episode of the podcast, subscribe to the show below!
FOLLOW US ON:
Discussed in this Episode
Giverny
Monet's Gardens at Giverny
Gare Saint-Lazare
Orangerie Museum in Paris
Marmottan Museum in Paris
Vernon-Giverny Train Station
Subscribe to the Podcast
Apple
Google
Spotify
RSS
Support the Show
Tip Your Guides
Extras
Patreon
Audio Tours
Recommended in this Episode
Save yourself a lot of time and get your tickets for Giverny in advance on-line. Then, do NOT miss the entrance for those who can skip the line, as we discuss in the episode, most people don't notice it and got stand in line to buy tickets.  Click on the Show Notes & Photos button to see what the turn off looks like.
If you enjoyed this episode, you should also listen to related episode(s):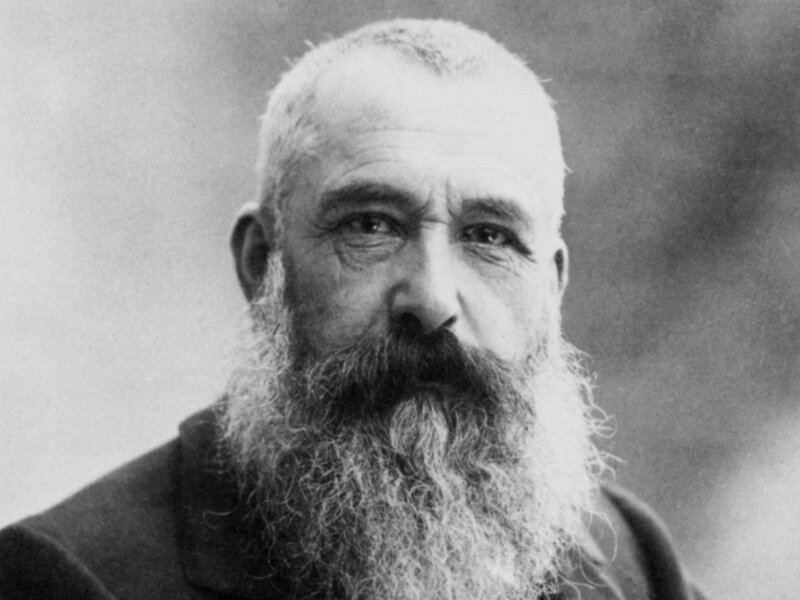 Let's Review
You don't need to be a botanist or a photographer to enjoy Giverny, but if you are, you will totally fall in love with the gorgeous colors and beautiful setting. Especially if you go on a day when it's not too busy as explained in the podcast.
I wouldn't put Giverny on my list of things to see on a first visit to Paris. But, if you are spending a week or more in Paris, and it's not your first time there, you should consider taking a day-trip to Giverny because once you understand how to do it, it's fairly easy, inexpensive, and so worth it!
Giverny is a place of contemplation and that will blow you mind away with an array of colors and shapes that contributed so much to Monet's art. You just have to go see it if you can possibly fit it in!
Read more about this episode
Show Notes
Categories: Day-Trips from Paris, Normandy & Brittany