Categories: Family Travel, Museums in Paris, Paris
This episode features our frequent and very popular guest Elyse Rivin. If you enjoy her episodes, please consider supporting her on Patreon.
On today's episode of the podcast, Annie and Elyse have a conversation about the Louis Vuitton Foundation and the Jardin d'Acclimatation in Paris. The Louis Vuitton Foundation and Museum are to the West of Paris, just outside of the périphérique (that's the Paris belt road). It is easily accessible by metro (line 1).
This museum is worth it just to see the building, but the art inside occasional steals the show! And we also talk about the Jardin d'Acclimatation, an amusement park that kids would enjoy. The two are linked in a way because the city donated the land for this building and it was part of the Jardin d'Acclimatation.
The Louis Vuitton Foundation in Paris
The reason why this building is so remarkable is that it was designed by architect Frank Gehry. One of the richest men in the world, Bernard Arnault was the instigator of this project. Arnault owns a lot of modern and contemporary art and he wanted to display it in a beautiful place.
Gehry buildings are always innovative in both form and material and this one completely lives up to the hype! Gehry is a creator of public buildings such as museums. For instance he also designed the Guggenheim Museum in Bilbao, Spain which is also extraordinary. Gehry has not designed a lot of homes other than his own in Santa Monica.
Frank Gehry found some of his inspiration for the Vuitton Foundation in the landscape of the Jardin d'Acclimatation and from the Grand Palais in Paris.
Surprising Things About the Louis Vuitton Foundation
The Louis Vuitton Foundation in Paris has a lot of levels, nook and crannies, and yet it works as a museum  space. This is surprising because so many oddly shaped museums are simply confusing.
This museum is the property of the Vuitton Foundation, but it will become the property of the city of Paris starting in 2062.
The Jardin d'Acclimatation Today
The Jardin d'Acclimatation has a complicated and very unethical history. We  explain why in the episode. We don't recommend you go back in time to visit the original Jardin d'Acclimatation. But today it's a great day out with your kids!
It's a fairly small theme park with rides, refreshments, gardens, farm animals,  birds, but no more large zoo animals. It has come a long way!
The Bois de Boulogne is nearby and also a great visit. If you're interested in parks in general, you should listen to episode 290 to decide which ones to put first on your list.
More information from a listener:
Hi Annie and Elyse--I was just there last September and would describe Jardin D'acclimatation as an amusement park rather than a garden. It is chock-a-block with rides and kids lined up to get on them. There's plenty of food, some outdoor stands and a couple of restaurants. I would say that it's a day-long trip for a family. I'd do the Louis Vuitton first, then the Jardin, if you have kids. Also want to emphasize that the best part of the LVF is the roof. There is a great little coffee stand up there, too. Laura.
FOLLOW US ON:
Discussed in this Episode
Vuitton Foundation
Jardin d'Acclimatation
Subscribe to the Podcast
Apple
Google
Spotify
RSS
Support the Show
Tip Your Guides
Extras
Patreon
Audio Tours
If you enjoyed this episode, you should also listen to related episode(s):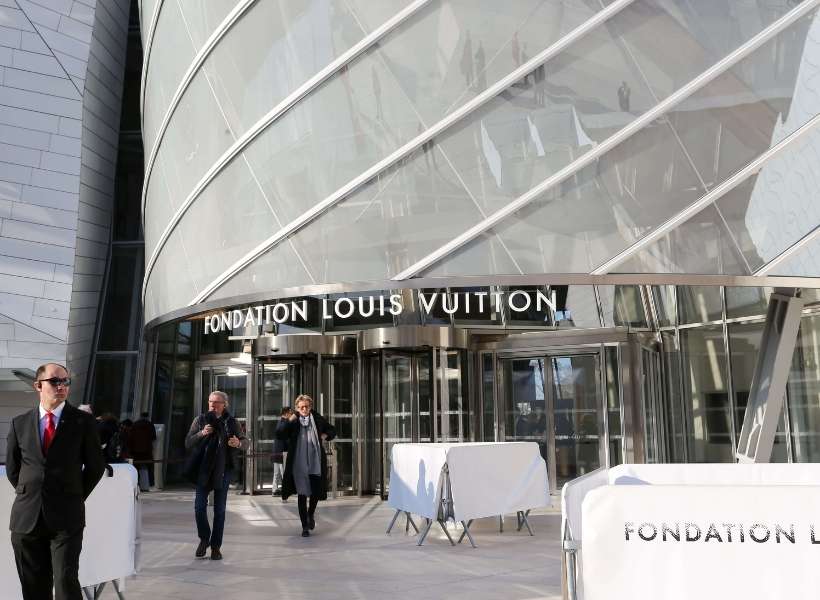 Categories: Family Travel, Museums in Paris, Paris