Categories: Museums in Paris, Paris
This episode features our frequent and very popular guest Elyse Rivin. If you enjoy her episodes, please consider supporting her on Patreon.
In today's episode, Elyse and Annie give you and overview of Paris museums. Big museums, small museums, museums that present great temporary exhibits, museums that appeal to locals, museums famous for their permanent collection. Odd little museums around a specific topic, museum who are good for visitors who bring children, and museums that are good for people who don't really love museums.
If you're preparing your first visit to Pairs, this episode is important for you because that's how you'll learn about what's out there for you to enjoy besides the ones everyone has heard about like the Orsay and the Louvre.
We don't list all Paris museums, there are too many, but we do our best to give you a comprehensive review of the wonderful Paris museum scene. And if you don't understand some of the names of the museums we mention verbally, read on, the list is all written out here!
Overview of Paris Museums: Museums You Will Learn About in this Episode
The Orangerie Museum: Lily-pads!
The Louvre Museum: Make a Plan Before You Go
The Orsay Museum: Popular and Approachable
The Rodin Museum: Meet the Relentless Worker
The Cluny Museum: Medieval Art and Culture
The Pompidou Center: Bringing Art to the People
Musée Maillol: Great Temporary Exhibits
Musée du Luxembourg: Temporary Collections Year-Round
Centre Louis Vuitton of Contemporary Art: Headliners Only
Delacroix Museum: a Tiny Bijoux in a Charming Neighborhood.
Fondation Cartier: Contemporary American Arts
André Jacquemart Museum: Prestigious Small Temporary Exhibits
Guimet Museum of Asian Art: Trocadero Area
Marmottan Monet Museum: Founding Pieces of Impressionism
Petit Palais (Permanent Exhibit) and Grand Palais (Temporary Exhibits)
Musée National Picasso Paris: That's How Picasso Paid His Taxes!
Le Palais de Tokyo: Edgy Contemporary Art
The Museum of Modern Art of the city of Paris: Orsay Overflow and Great Temporary Exhibits
La Bibliothèque Mitterrand: Exhibits Having to Do With Books, Printing, and Writing Systems
The Jewish Museum, Musée d'Art et d'Histoire du Judaïsme: This Is Not a Shoah Museum
Institut du Monde Arabe: Ancient and Contemporary Arts from the Arab World
The Paris Museum of Natural History: Great for Kids!
Le Musée de l'Armée and Napoleon's Tomb: Made for Warriors.
Musée des Arts Décoratifs and Espace Mode et Textiles: Amazing Temporary Exhibits
Nissim de Camondo Museum: Elegance Past
Le Musée du Quai Branly: Traditional Arts
Le Musée des Égouts de Paris: Not for the Faint of Heart, It Stinks!
Cité de l'Architecture et du Patrimoine, Musée des Monuments Français: Lifesize Reproductions of Most Famous Cathedrals in France
Philarmonie de Paris: See It Up-Close!
La Crypte Archéologique du Parvis de Notre Dame: Roman Ruins
Le Palais de la Découverte, Universcience: Great for Kids!
The Pantheon: a Secular Tribute to Great Men (and Too Few Women)
Musée Grévin: a Museum of Celebrities Made of Wax
Le Musée des Arts et Métiers: Foucault Pendulum and Beautiful Instruments
The Paris Catacombs: Dem Bones Dem Bones Dem Dry Bones
Homes of Famous People You Can Visit: Balzac and Victor Hugo
La Maison de Balzac in the 19th Arrondissement
Maison de Victor Hugo on the Place des Vosges
International Center of Photography
Jeu de Paume at the Tuileries
Musée des Arts Forains in Bercy: Fairground Attractions
The Chocolate Museum in Paris: Delicious!
The Musée de la Magie: Monsieur Houdin and His Magical Cabinets
The Wine Museum in Paris: Also Has a Great Lunch Restaurant!
Musée de la Chasse et de la Nature: Taxidermy Paradise
Musée Carnavalet: the History of the City of Paris
La Conciergerie: Learn About the French Revolution
Les Arènes de Lutèce: Go for the Neighborhood
Le Mémorial de la Shoah: In the Marais
The Memorial of the Deportation: Behind Notre Dame Cathedral
Opéra Garnier: Over-the-Top- Gorgeous!
Also, families who are visiting with children and teens, don't miss our tip about the Museum Pass for kids under 18 at the end of the episode.
Learn More: First Time in Paris
FOLLOW US ON:
Discussed in this Episode
Orangerie Museum
Louvre Museum
Orsay Museum
Rodin Museum
Cluny Museum
Pompidou Center
Musée Maillol
Musée du Luxembourg
Centre Louis Vuitton of Contemporary Art
Delacroix Museum
Fondation Cartier
André Jacquemart Museum
Guimet Museum of Asian Art
Marmottan Monet Museum
Petit Palais
Grand Palais
Musée National Picasso Paris
Palais de Tokyo
Museum of Modern Art of the city of Paris
Bibliothèque Mitterrand
Jewish Museum or Musée d'Art et d'Histoire du Judaïsme
Institut du Monde Arabe
Paris Museum of Natural History
Army Museum or Musée de l'Armée and Napoleon's Tomb
Musée des Arts Décoratifs and Espace Mode et Textiles
Nissim de Camondo Museum
Musée du Quai Branly
Sewer Museum or Musée des Égouts de Paris
Cité de l'Architecture et du Patrimoine
Musée des Monuments Français
Philarmonie de Paris
Crypte Archéologique du Parvis de Notre Dame
Palais de la Découverte
Universcience
Pantheon
Musée Grévin
Musée des Arts et Métiers
Paris Catacombs
Maison de Balzac
Maison de Victor Hugo
International Center of Photography
Jeu de Paume
Musée des Arts Forains in Bercy
Chocolate Museum in Paris
Musée de la Magie
Wine Museum
Musée de la Chasse et de la Nature
Musée Carnavalet
Conciergerie
Arènes de Lutèce
Mémorial de la Shoah
Memorial of the Deportation
Opéra Garnier
Subscribe to the Podcast
Apple
Google
Spotify
RSS
Support the Show
Tip Your Guides
Extras
Patreon
Audio Tours
If you enjoyed this episode, you should also listen to related episode(s):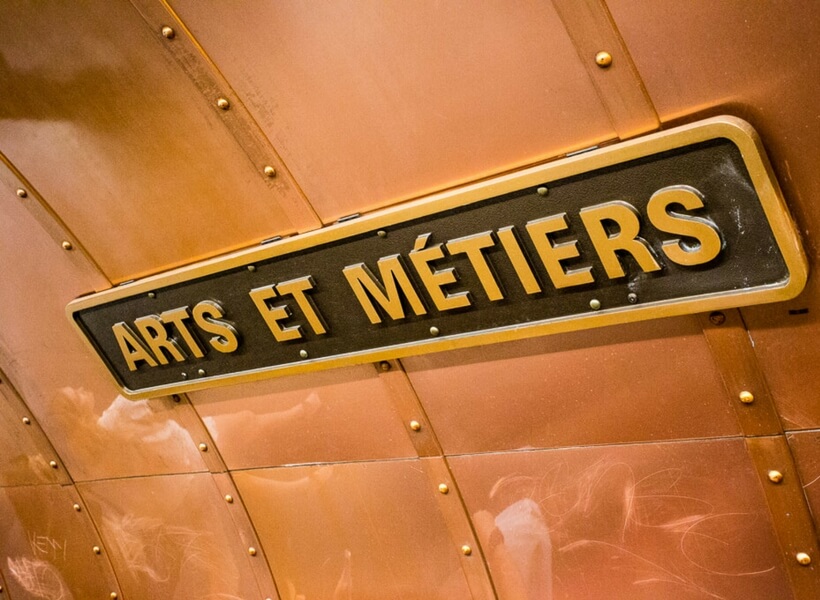 Read more about this episode
Transcript
Categories: Museums in Paris, Paris