Categories: French History, Museums in Paris, Paris
The Pantheon in Paris started out as a Catholic Church dedicated to Sainte Geneviève, the Patron Saint of Paris. Then, under the French Revolution, it  became a secular monument meant to honor French Revolutionaries. Later it grew to include famous authors, notable persons and patriots.
It is the burial-place of French notables such as Victor Hugo, Voltaire, Louis Braille, Jean Jaurès, Marie Curie, and seventy-two more.
What Is the Pantheon in Paris?
In this episode I give you some background on the Pantheon so you can decide if you'd like to visit it next time you're in Paris. I also address some of the controversial topics having to do with the Pantheon.
Problems with the Pantheon
Why are there so few women in the Pantheon? Why were some people taken out of the Pantheon? What does it feel like visiting the Pantheon? Four new greats were introduced into the Pantheon in June 2015. Who are they?
Listener Question: How to Get from CDG to Paris Using Public Transportation
I answer a listener question at the end of the show on how to get from CDG airport into Paris using public transportation. Instructions on how to get to the center of Paris from CDG Terminal 1, from CDG Terminal 2
French Tip of the Week
How about learning some French travel phrases? This is how you ask for direction to the metro or RER in Paris.
Bonjour Monsieur, je cherche le métro. Pouvez-vous m'aider ?
FOLLOW US ON:
Discussed in this Episode
Notable French people
Pantheon in Paris
Women in the Pantheon
Pantheon
Lycée Henri IV
Saint-Étienne-du-Mont Church
Jardins du Luxembourg
rue Souflot
Subscribe to the Podcast
Apple
Google
Spotify
RSS
Support the Show
Tip Your Guides
Extras
Patreon
Audio Tours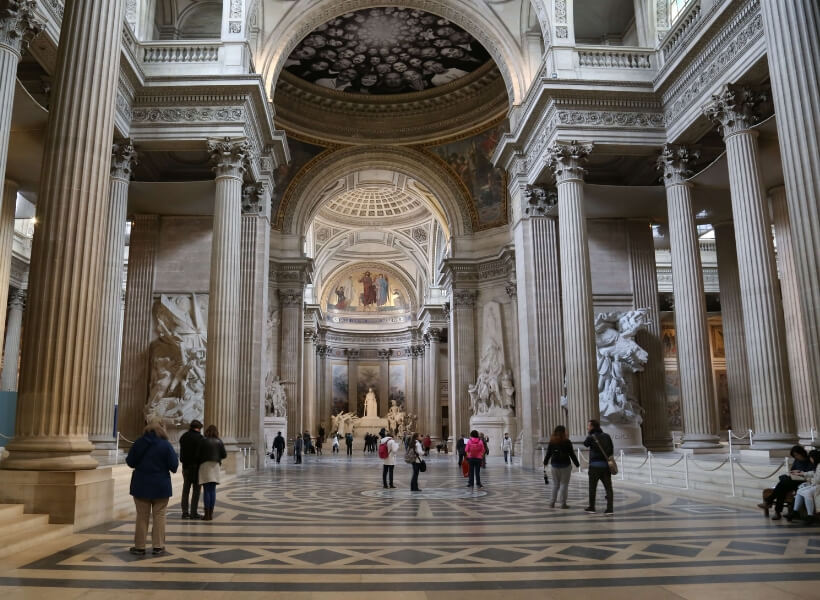 Read more about this episode
Show Notes
Categories: French History, Museums in Paris, Paris