Categories: First Time in Paris, Museums in Paris, Paris
This episode features our frequent and very popular guest Elyse Rivin. If you enjoy her episodes, please consider supporting her on Patreon.
On today's episode Elyse takes us to the wonderful Orsay Museum. The Orsay Museum is a favorite of visitors from North America because it's an "easy" museum to visit. Plenty there to see, but it's not near as big as the Louvre for example.
But some people just don't like museums and wonder if it's worth their time. In this episode we tell you why even people who are not big into museums should visit the Orsay.
The Biggest Collection of Impressionist Art
You can't see such a collection of Manet, Monet, Renoir, Van Gogh, and Toulouse-Lautrec anywhere in the world. You'll get to see pieces in real life that you've seen on posters your whole life. You'll see how Van Gogh used the thickness of the paint to create the impression of 3D on the flat surface of the canvas. And you can gawk at these masterpieces as long as you wish!
Orsay Museum Architecture
The building used to be a train station with a massive open space in the middle. It was an upscale train station with Art Déco inspiration and the iconic massive clocks pictured below. Just seeing the inside of the building is worth the ticket price!
The Smart Way to Visit the Orsay Museum
And, of course, on this episode, Elyse gives you hints on how to organize your visit so you get the most of it. Have you been? Did you love it? Are you still undecided? We help you think it through on this episode.
FOLLOW US ON:
Subscribe to the Podcast
Apple
Google
Spotify
RSS
Support the Show
Tip Your Guides
Extras
Patreon
Audio Tours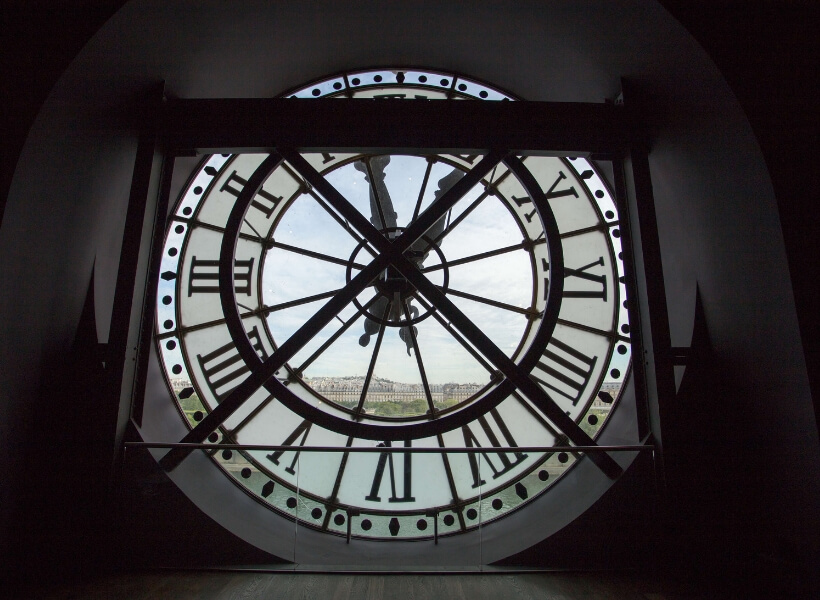 Read more about this episode
Transcript
Categories: First Time in Paris, Museums in Paris, Paris