Categories: Family Travel, Museums in Paris, Paris
The chocolate museum in Paris is not the only one you can visit in France (see Episode 47 for the one found in Bayonne), but in my opinion, if you can only visit one, this should be the one.
The Chocolate Museum in Paris Has Something for Everyone
Children will love it because it's chocolate, it smells good, and they will get to eat some chocolate at the end of the visit!
Meso-America aficionados and anyone who has an interest in Mexico will love it because the museum highlights the vital role Mexicans played in bringing us chocolate.
Those who enjoy learning about the history of cooking technology. This museum explains how chocolate is made and all the implements necessary to make it.
Those who like pretty objects: those vases and artifacts are absolutely beautiful and the museum is pleasantly laid-out, has great signage (English included!) and displays everything in luscious brown tones.
Everyone who, like me, cannot wait to have their next bite of chocolate!
Not a Must-See, but Nice and Interesting
I wouldn't say that this should be on everyone's must-see list of Paris, but if you've visited Paris a few times and you'd like to see a museum that is easy to visit and enjoy, it's a great choice.
FOLLOW US ON:
Discussed in this Episode
Chocolate
Paris with children
Subscribe to the Podcast
Apple
Google
Spotify
RSS
Support the Show
Tip Your Guides
Extras
Patreon
Audio Tours
If you enjoyed this episode, you should also listen to related episode(s):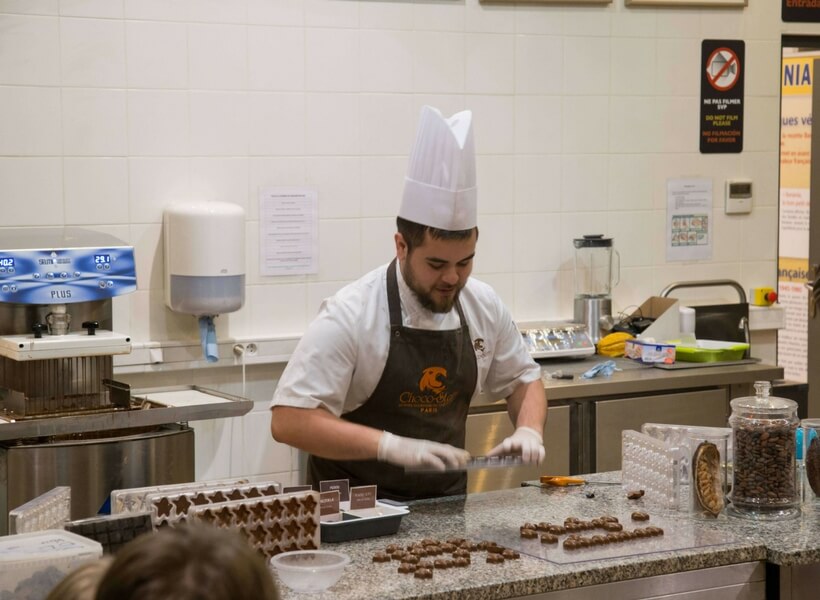 Read more about this episode
Transcript
Categories: Family Travel, Museums in Paris, Paris