Category: French Food & Wine
This episode features our frequent and very popular guest Elyse Rivin. If you enjoy her episodes, please consider supporting her on Patreon.
On today's episode Annie and Elyse have a good time talking about French food, food culture in France, and the way French people eat at home.
We also talk frankly about difficulties that people with special diets may encounter in France, particularly those who are vegetarian/vegan or have food allergies.
French people are quite set in their ways when it comes to food. What does that mean for visitors?
Can you listen to the whole thing without wishing for a lovely French meal? If you can, we didn't do this right!
Discussed in this Episode
Ready to go to France? Ready-to-eat French Food?
If I Say Let's Have French Food, What Do You Think About?

What Percentage of the Monthly Budget Do French People Spend on Food?
Food is NOT cheap in France

What Do French People Have for Breakfast?

Breakfast at a French Hotel
Breakfast on Sunday in France
Biscottes, It's a French Thing
French Adults Often Have a Tiny Breakfast

Why Are French People Skinny?
Meals Are Served at Set Times in France
Lunch in France

When It's Meal Time French People Eat a LOT!

French People Are Choosy About What They Eat
Where Do French People Buy Their Food?
French People LOVE Yogurt and Cheese
Bread in France
French People Want to Know Where Their Food Comes From
Wine Drinking in France
Vegetarians in France
Older French People Don't Think of Wine as Alcohol
French People Are Not Adventurous When It Comes to Food

The Only "Ethnic" Food You Will Find Everywhere in France is North African
French People Will Tell You What You Should and Shouldn't Eat
France Is Tough for Vegans and People Who Suffer from Food Allergies

Smoking in Restaurants in France
Halal and Kosher Food in France
French Regional Food
Do French People Really Eat Frog's Legs and Escargots?
Foie Gras Is Not Controversial in France
French People Eat a Lot of Oysters on the Half-Shell
"Lait Cru" Cheeses (Made with Unpasturized Milk) Are Common in France
For more on French food, listen to our other episodes on Cheese, Pastries of Southern France and Pastries of Northern France, Chocolate and Macarons, and all the episodes in the Food and Wine category on this website.
FOLLOW US ON:
Subscribe to the Podcast
Apple
Google
Spotify
RSS
Support the Show
Tip Your Guides
Extras
Patreon
Audio Tours
If you enjoyed this episode, you should also listen to related episode(s):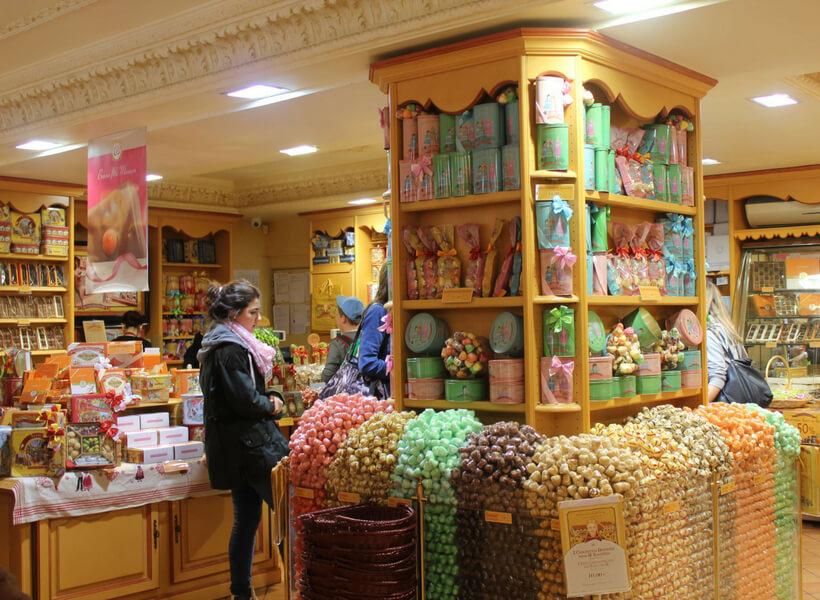 Read more about this episode
Show Notes
Category: French Food & Wine