Category: French Food & Wine
This episode features our frequent and very popular guest Elyse Rivin. If you enjoy her episodes, please consider supporting her on Patreon.
Today we talk about traditional French recipes for Thanksgiving. By that we mean recipes you can use to bring a little bit of France into your own family traditions, although you will hear in the episode that Annie and Elyse don't quite agree on what that means.
Don't Be Fooled!
We don't talk about "French cut green beans" (which are NOT a thing in France!) but rather talk about all the traditional French foods that would fit in well on your Thanksgiving table. Sometimes putting together a Thanksgiving Feast in France requires a some creativity, but Annie and Elyse do it with good humor.
Whether or not there is room on your Thanksgiving table for new dishes imported from France, we hope you have fun listening to this episode and have a wonderful celebration with your friends and family! And remember: you should try some traditional French recipes for Thanksgiving!
The Extra for email subscribers this week is a classic French recipe card. This is going to be a tested recipe with measurements in both metric and Imperial so you can hit it out of the park the first time you make it.
Recommendation
If you love to cook at home (a very French thing to do!) you should really check out this App for meal planning and shopping. I've been using it for a year and I don't know how I managed without it before!
FOLLOW US ON:
Discussed in this Episode
Balsamic Glaze
Foie Gras
Roasted Chestnuts
Tapenade
Pitted Prunes
Truffles
Macarons
Chestnut Soup
Mushroom Soup
Clafoutis
Subscribe to the Podcast
Apple
Google
Spotify
RSS
Support the Show
Tip Your Guides
Extras
Patreon
Audio Tours
If you enjoyed this episode, you should also listen to related episode(s):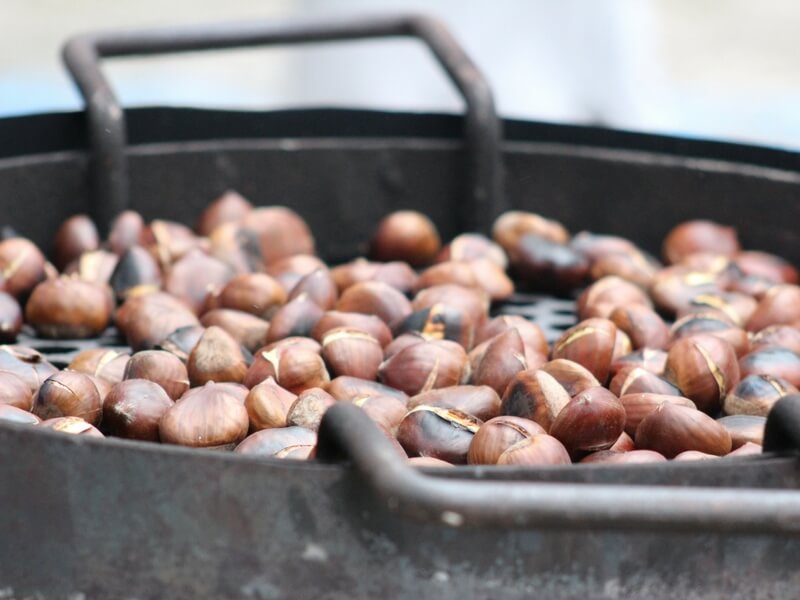 Let's Review
So, will you do it? Will you include traditional French recipes for Thanksgiving? We think you should because it's fun to bring a new twist to same-old, same-old. Have a wonderful Thanksgiving celebration listeners!
Read more about this episode
Show Notes
Category: French Food & Wine