Category: French Food & Wine
This episode features our frequent and very popular guest Elyse Rivin. If you enjoy her episodes, please consider supporting her on Patreon.
On today's show we go back to the patisserie, looking specifically at the Pastries of Northern France. Nothing wrong with having seconds, right?
Look For These Specialties When Visiting Northern France
The pastry specialties of the north of France include Tarte Tatin, Brioche Vendéenne, Eclairs, Napoleons, Madeleines, Pain d'épices, just to name a few.
What's Your Favorite?
Do you have favorite French pastry? Annie and Elyse have so many, they can't choose just one!
Episode Highlights
Tourteau Fromager, Cheesecake French Style
Cinnamon in France
Are You a Cheese or a Pastry Person?
Cakes from the Alps Region and Walnuts
Puff Paste Dough or pâte à choux
Cakes from Picardie
Cakes from Lille
Cakes from Vendée
Cakes from Brittany

Palet Breton
Quatre-quarts

Cakes from the Paris Area

Tarte Tatin
Paris-Brest
Éclairs
Mille-feuille or Napoleon

Cakes from Normandy
Dessert from Reims
Desserts from Alsace and Loraine

Pain d'épices
Kouglof
Black Forest Cake
Pet de nonne
Madeleines

French Jams with Funny Names

Les couilees du Pape from Provence
Gratte-Cul, rose hip jam
Recommendation
If you love to cook at home (a very French thing to do!) you should really check out this App for meal planning and shopping. I've been using it for a year and I don't know how I managed without it before!
FOLLOW US ON:
Subscribe to the Podcast
Apple
Google
Spotify
RSS
Support the Show
Tip Your Guides
Extras
Patreon
Audio Tours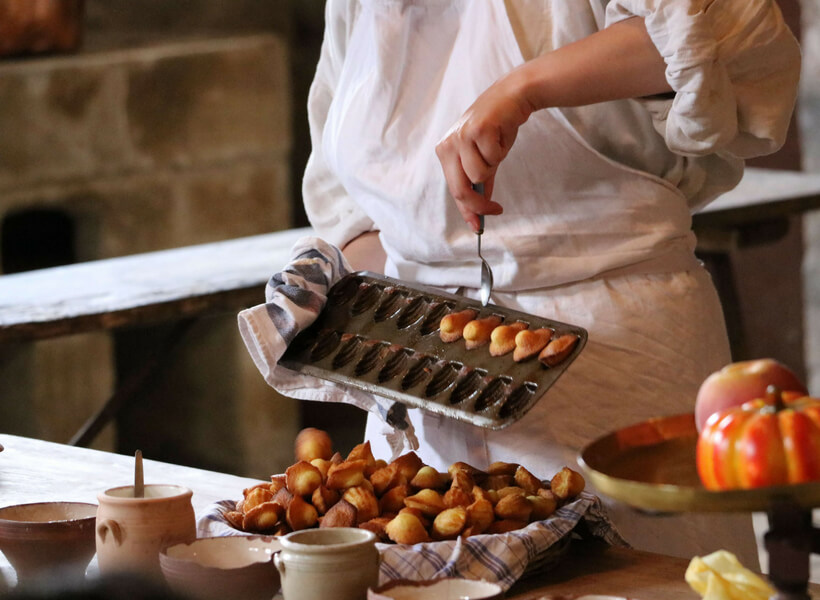 Category: French Food & Wine