This post contains affiliate links, meaning I get a commission if you decide to make a purchase through my links, at no cost to you. Please read my disclosure page for more details.
Categories: First Time in Paris, Paris
In this episode Annie shares 10 tips for getting around Paris. Going to Paris and you're wondering what's the best way to get around once there? Let a local tell you about your choices! You'll learn all the ropes so you can make wise choices to find your way around Paris.
Getting around any big city can be daunting, and since French is probably not your native tongue, it will feel even worse in Paris. But you can relax, in this show you'll hear tricks that will make a world of difference in Paris, and allow you to get around with confidence.
How Do Parisians Give Directions?
French people give directions with landmarks and not cardinal points, so if you already know where the Pantheon is, you'll do great. Otherwise, you'll be lost! That's when a paper map comes in handy!
Get Printed Maps, Just in Case
Most of us buy data on our phones and use Google maps. But just in case, I recommend you get this inexpensive and small book: Plan de Paris par Arrondissement
You Can't Always Find a Metro Station By Walking Around
There's only one metro station on the Ile de la Cité and Ile Saint Louis. It's on the big plaza across from the Sainte Chapelle. If that doesn't ring a bell, I recommend you ask for directions or you'll walk around aimlessly for a long time!
When You Should Take the RER
The RER is designed to take people longer distances, use it if you need to get across Paris. For shorter distances the Metro or the bus will be a better bet.
How Do You Know What Train Is in Front of You in Paris?
Look through the open doors at the map displayed over the door! That's how Parisians do it!
What's Left Bank and Right Bank in Paris?
It's explained in the episode, it would take too long to share in this summary!
Take the Bus in Paris!
There are some wonderful bus lines for tourists in Paris: I recommend 69, 68, 28, and 96.
Hop On Hop Off Buses
Not the cheapest way to get around Paris, but they get the job done.
TUK-TUK Bikes
Those are fun but not cheap.
If these 10 tips for getting around Paris are helpful to you, tell your friends who will be visiting France about this show!
Correction: All Paris transportation passes have been revamped. Please see this site for up-do-date information.
FOLLOW US ON:
Subscribe to the Podcast
Apple
Google
Spotify
RSS
Support the Show
Tip Your Guides
Extras
Patreon
Audio Tours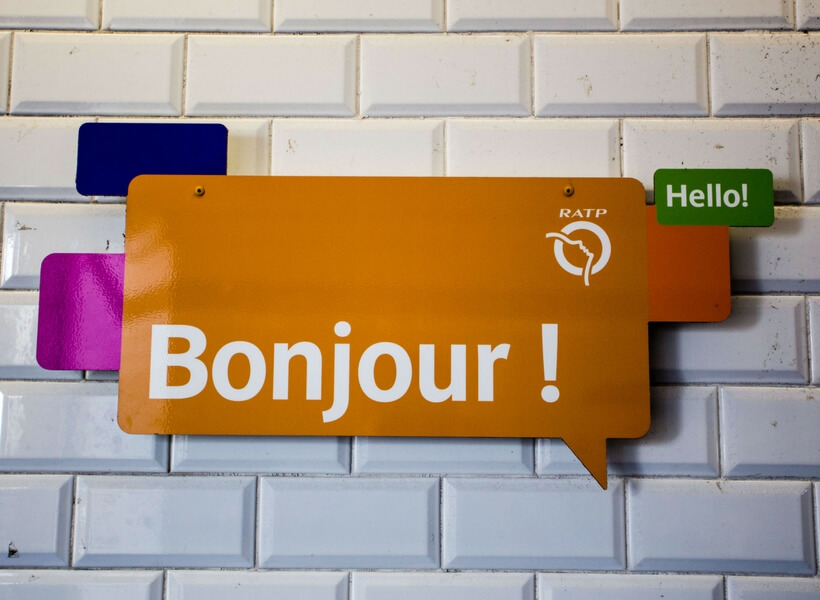 Read more about this episode
Show Notes
Categories: First Time in Paris, Paris