Categories: France How To, Paris
On this short episode of Join Us in France we discuss tips for using Uber in Paris, to and from the airport as well as around the city.
My guest on this episode, Blair, was visiting Paris for the 3rd time and she was 34 weeks pregnant, so she and her husband decided to use Uber rather than taxis or public transportation.
How Expensive Is Uber in Paris?
Because Blair had been to Paris recently, she was able to compare the cost of different modes of transportation. In this episode she lets us know the details of the cost of Uber in Paris.
What Is Different Between Using Uber in the US and in Paris?
Blair talks about how the main difference between using Uber in the US and in Paris is the language barrier and she shares some language tips.
Uber Is a Good Option to and from the Airport!
Blair (and Annie) both think that Uber is an excellent choice to and from the airport in Paris especially if there are two or more in your party. [Addendum: since this episode was published Paris taxis have standardized their prices to and from the airport (between 35€ and 55€ depending on where you are going), making them a better option than Uber in Annie's opinion.]
What About the Luggage?
Uber sends bigger cars on airport runs because they know people have luggage. But if there are 4 of you and you have too many bags, you may need to call Uber Van. You can also call two regular Ubers, but you must do that from two different phones.
FOLLOW US ON:
Discussed in this Episode
Paris Uber Drivers Usually Don't Speak English
Subscribe to the Podcast
Apple
Google
Spotify
RSS
Support the Show
Tip Your Guides
Extras
Patreon
Audio Tours
If you enjoyed this episode, you should also listen to related episode(s):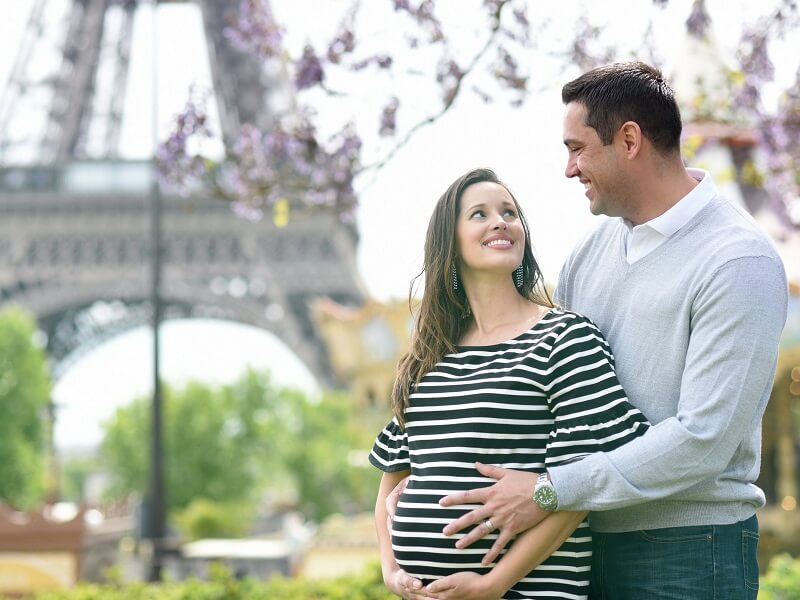 Let's Review
Using Uber in Paris is a good option in many situations, even if you're on a budget. Between the airport (CDG) and the center of Paris Uber turns out to be cheaper than RER tickets for 4 people, and it's also a lot more pleasant. Having said that, taxis are still the easiest option in Annie's opinion as explained in Episode 202.
Listen to this episode so you understand the ins and outs of using Uber in Paris.
Learn more: First Time in Paris
If you've used Uber in Paris and would like to give voice feedback to be included in an upcoming episode of the podcast, email annie@joinusinfrance.com.
Read more about this episode
Show Notes
Transcript
Categories: France How To, Paris