Categories: France How To, Paris
The question I answer in today's episode is what is the best Paris airport transfer? In other words: what is the best way to get between the airport and the city in Paris?
The Best Paris Airport Transfer
In Paris you only have a few options to get between the airport and the city. In this episode I mention all of them and explain why a taxi is by far the easiest, and sometimes even the cheapest option for you.
Comparing the Options from Personal Experience
The question of how to get to Paris from CDG or Orly comes up at least once a week on the Join Us in France Closed Group on Facebook. And invariably, helpful group members chime in with their recommendations, which is great.
But after getting a few dozen responses, the person who asked the question is probably is no better off than when they asked because the answers are all over the map. Do this! Do that! Don't get ripped off! Call this guy on my behalf! How is a person to decide when there is no consensus?
Enter Annie.  I have tried most of these modes of transportation between CDG and central Paris because I live in Toulouse, I have to fly to Paris several times a year. I also have friends who pretty much commute to Paris from Toulouse. So in this episode I answer that question based on personal practice. And we know that practice makes perfect, right?
Here Are Your Options to Get Between the Paris Airport and the City
Public Transportation
The cheapest option, the RER costs about 10,20€ per person and involves moving your luggage through stairs and gates. This is only viable for people traveling light and who won't mind forced exercise. I used to do this, I don't any more because sometimes twice the price is not worth 10 times the pain.
There is also a bus called Le Bus Direct, and it is easier than the RER, but it only stops in a few places. So, if you happen to be going to where the bus stops, great! Otherwise you're back to transferring on the Paris metro of buses and lugging your stuff around.
Uber Is Also an Option, but Is It the Best One?
I'm sorry to say that it was for a while, but it's not any more. That's because Uber cars have to play hide and go seek in order not to get in trouble with taxis and because they can't use the bus lanes.
Taxis Are It! (for now)
Don't skimp on transportation between the airport and the city center. Just-Get-A-Taxi. I argue that point with gusto in the episode and I think if you tried all the ways to get into the city that I list, you would too!
FOLLOW US ON:
Discussed in this Episode
Best way between the airport and Paris [00:31]
What are your options when you land in Paris? [02:33]
I've tried them all
but I don't have a dog in this fight [03:18]
Public transportation options: the RER [03:35]
Le Bus Direct[04:26]
Private Van or Limo [05:44]
Paris is not the same as the Caribbean [06:07]
Only hire official taxis! [06:38]
Maybe you should use Uber? [07:37]
Best practices for Uber at Paris airports [08:23]
Uber cannot use Taxi areas in Paris [08:53]
Most Uber drivers in Paris do not speak English [10:40]
Your best option between the airport and the Paris city center is the TAXI [11:19]
Taxis have set rates to and from the airport [11:51]
How much will a taxi cost in Paris? [12:24]
The taxi line is civilized at Paris airports [14:35]
You can ask for a taxi driver that speaks English [14:51]
Car seats and taxis in Paris [15:11]
Can the taxi handle all our luggage? [15:48]
Taxis in Paris can accommodate up to 8 persons [16:17]
Trying to save a buck? [16:49]
Subscribe to the Podcast
Apple
Google
Spotify
RSS
Support the Show
Tip Your Guides
Extras
Patreon
Audio Tours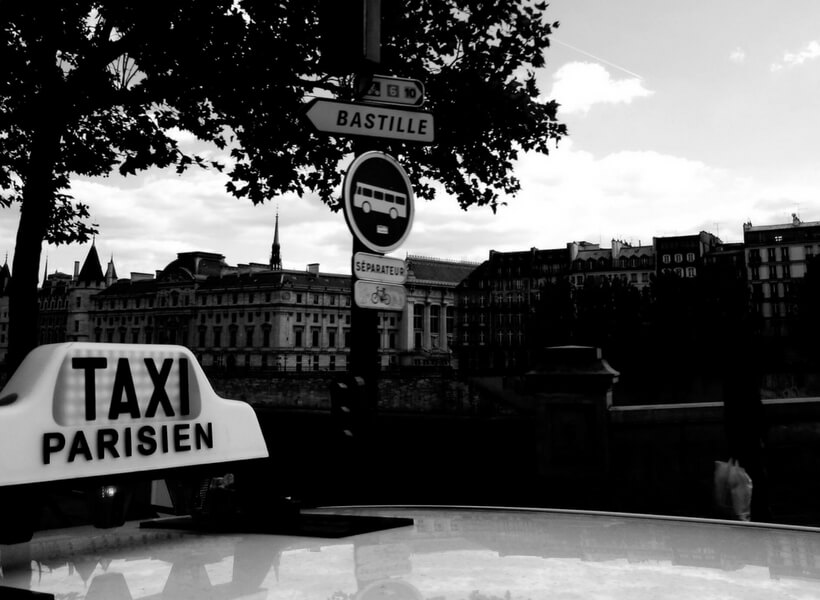 Read more about this episode
Show Notes
Transcript
Categories: France How To, Paris