This post contains affiliate links, meaning I get a commission if you decide to make a purchase through my links, at no cost to you. Please read my disclosure page for more details.
Category: Active Vacations in France
Janice is a retired Elementary School Principal from Canada who has a passion for France. She has visited so many times, I declare her to be an honorary French person! When she's not driving around France she's working on her second passion, a travel website called France Travel Tips.
In this episode we talk about how she's always looking for unique experiences in France, and some of the great tips she can share with us to help us have a better time in France AND save some money along the way!
For instance, she rarely stays at hotels. She likes to rent her accommodations from Gîtes de France or Home Away. Why? Because it's cheaper and more comfortable. And, she drives in France often and share tips about that. It's not difficult, but you have to learn about the speed radars, don't you? 😉
Running Marathons in France
As an example of looking for unique experiences in France, Janice has run two marathons in France: the Paris Marathon and the Marathon du Médoc near Bordeaux. She compares the two in terms of ambiance and organization.
Cooking and Language Classes in France
Janice enjoys cooking and taking cooking classes in France. In this episode she mentions her favorites for both. Learning to speak the language as much as you can is vital for someone who spends as much time as she does in France!
Concerts in Paris and Trying a French Casino
Janice has tried many of the best concert venues in Paris and reports on the experience. She also tried a little gambling at a Casino, things are the same as what she's used to in Canada!
Driving in France and Getting Caught by Radars
Didn't I tell you Janice is an honorary French person? She too got caught by automatic speed radars! She explains how that  works in France.
Book in Advance Especially if You Need an Automatic!
Renting an automatic is not as difficult as it used to be in France, but depending on the place where you'll pickup they may or may not have a car that suits your needs. Shop for your rental car in advance!
Learn More: Active Vacations in France
FOLLOW US ON:
Discussed in this Episode
Pauillac
Marathon du Médoc
Marathon de Paris
Gordes
École des Trois Ponts in Riorges
Restaurant Troigros in Roanne
Music at the Sainte Chapelle
Music at Église Saint Germain des Près
Patricia Kaas concert Nancy
Olympia Concert Hall in Paris
Saint Malo
Biarritz
Saint Sébastien
Saint Jean de Luz
Toulouse
Albi
Carcassonne
Provence
Restaurant La Truie qui Doute in Anduze
Saint Antonin Noble Val
Eiffel Tower
Pont de Bir-Hakeim
Collias
Pont du Gard
Institut du Monde Arabe
Solo travel in France
Subscribe to the Podcast
Apple
Google
Spotify
RSS
Support the Show
Tip Your Guides
Extras
Patreon
Audio Tours
If you enjoyed this episode, you should also listen to related episode(s):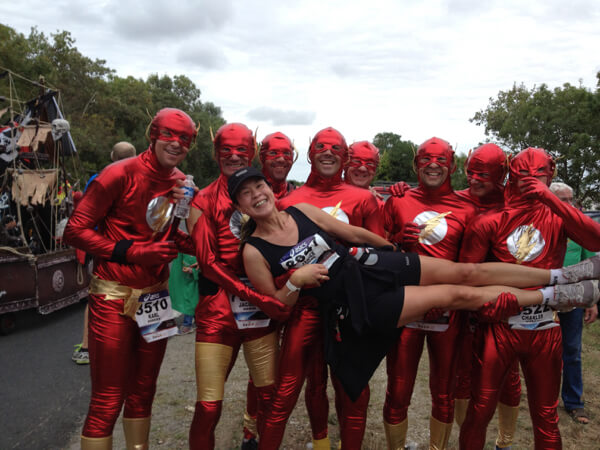 Read more about this episode
Show Notes
Category: Active Vacations in France