Category: Active Vacations in France
CLICK TO PLAY THIS EPISODE
Today on Join Us in France we dip our toes into the world of both competitive and recreational cycling in France with Olympic Silver medalist and World champion Marion Clignet.
We've all heard of the Tour de France, of course. Some of us love to watch it on TV, some of us like to go see it on the side of the road. But some of us, like my guest today, like to watch it for the sports performance, and lobby tirelessly for a Women's Tour de France.
Anyone Can Enjoy Cycling in France
But you don't have to be an Olympic champion to enjoy cycling in France! When you visit France you will see cyclists all over the countryside and many in the cities too. Marion gives us tips on great places to cycle in the Pyrenees and all over France.
Marion Clignet brings her professional expertise to the podcast as someone who works as a personal trainer. She advises people of all levels of fitness every day, and she inspires people every day to go out and enjoy a bike ride or a good run.
Marion's Passion: Cycling With Epilepsy
Seeing France from your bicycle seat is as French as it gets, doesn't it? But even if you're never going to  take a sports vacation, Marion tells an inspiring tale of how epilepsy changed her life and how she's managed to cope with the disease since her early 20s.
https://youtu.be/IqFHk8HGjlo
Did you get my
VoiceMap
Paris tours yet? They are designed for people who want to see the best of Paris neighborhoods
and
put what they are looking at into historical context. There are so many great stories in Paris. Don't walk right past them without having a clue what happened there! You can buy them directly from the VoiceMap app or click
here
to order activation codes at the podcast listener discount price.
Discussed in this Episode
Cycling in the Pyrenees
Running trails in the Pyrenees
Favorite Place for show-shoeing in France
Hiking in the French mountains
Why Marion like the Pyrenees better than the Alps
Sports and Epilepsy
Subscribe to the Podcast
Apple
Google
Spotify
RSS
Support the Show
Tip Your Guide
Extras
Patreon
Audio Tours
Merchandise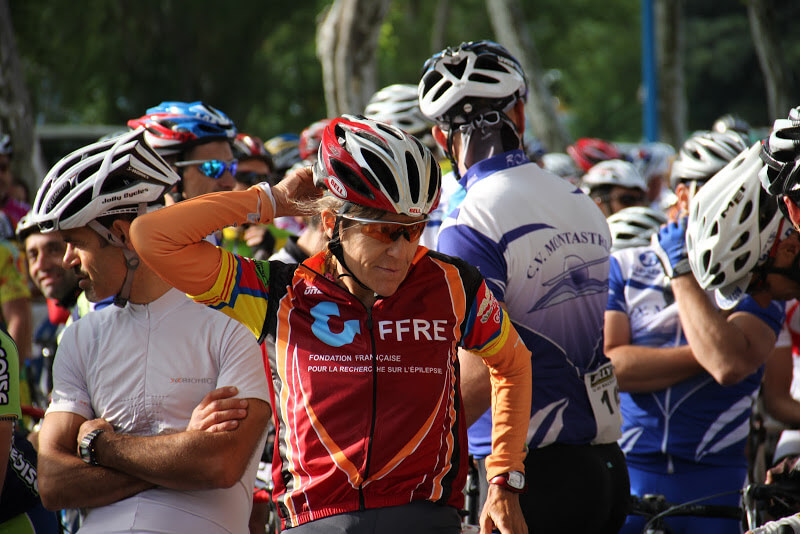 Read more about this episode
Show Notes
Category: Active Vacations in France