Category: Active Vacations in France
CLICK TO PLAY THIS EPISODE
On today's show you'll hear from Mike Sheppard who came to Paris for his first time specifically to run the Paris Marathon. He shares his experience about what it was like running the Paris marathon and visiting Paris for the first time.
Running the Paris Marathon
Mike is a seasoned runner, but this was his first time in Paris, so he noticed some important details that can help you make your own Paris Marathon experience a success!
A Great Experience for First-Time Running a Marathon
As Mike points out so well in the episode, the Paris Marathon attracts a lot of runners, but it is a great choice for first-time marathon runners because the scenery is so beautiful, the ambiance is great, and it is appropriate for both competitive and "laid-back" marathon runners. Mike loved Paris too, which we love to hear on this show.
Don't Go On Wild Goose Chases!
Annie also goes on a mini rant about how some travel bloggers send unsuspecting visitors on silly wild goose chases, and she gives so me suggestions about what you can do for the Journées du Patrimoine happening Sept 16 and 17, 2017 all over France.
Did you get my
VoiceMap
Paris tours yet? They are designed for people who want to see the best of Paris neighborhoods
and
put what they are looking at into historical context. There are so many great stories in Paris. Don't walk right past them without having a clue what happened there! You can buy them directly from the VoiceMap app or click
here
to order activation codes at the podcast listener discount price.
Discussed in this Episode
First-Time in Paris
Journées du Patrimoine
Paris Marathon Paris Marathon
Subscribe to the Podcast
Apple
Google
Spotify
RSS
Support the Show
Tip Your Guide
Extras
Patreon
Audio Tours
Merchandise
Recommended in this Episode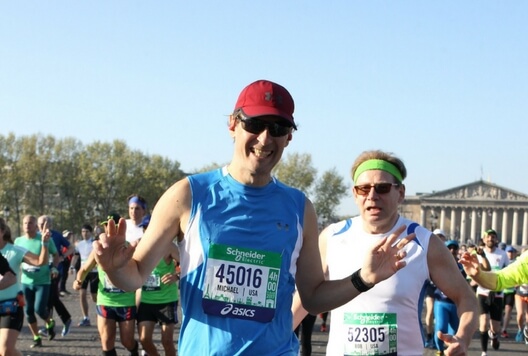 Read more about this episode
Show Notes
Category: Active Vacations in France