Tags:
Episode with Elyse
Categories: Day -Trips from Toulouse, Toulouse Area
CLICK TO PLAY THIS EPISODE
This episode features our frequent and very popular guest Elyse Rivin. If you enjoy her episodes, please consider supporting her on Patreon.
If you are staying in the Toulouse area long enough to look around at some of the other hidden gems of Occitanie, we recommend you consider a visit to St Bertrand de Comminges, a bucolic and inspiring village in the foothills of the Pyrenees.
The Remarkable Cathedral at Saint Bertrand de Comminges
In today's episode, Elyse tells us how the gorgeous Cathedral came to be built and about other interesting sites nearby such as the Basilica of Saint Just Balcarère, the painted neolithic cave of  Gargas, the spa resort of Bagnères de Luchon and the Roman ruins at Montmaurin.
Did you get my
VoiceMap
Paris tours yet? They are designed for people who want to see the best of Paris neighborhoods
and
put what they are looking at into historical context. There are so many great stories in Paris. Don't walk right past them without having a clue what happened there! You can buy them directly from the VoiceMap app or click
here
to order activation codes at the podcast listener discount price.
Discussed in this Episode
Basilica of Saint Just Balcarère
Painted neolithic cave of Gargas
Spa resort of Bagnères de Luchon
Roman ruins at Montmaurin
Subscribe to the Podcast
Apple
Google
Spotify
RSS
Support the Show
Tip Your Guide
Extras
Patreon
Audio Tours
Merchandise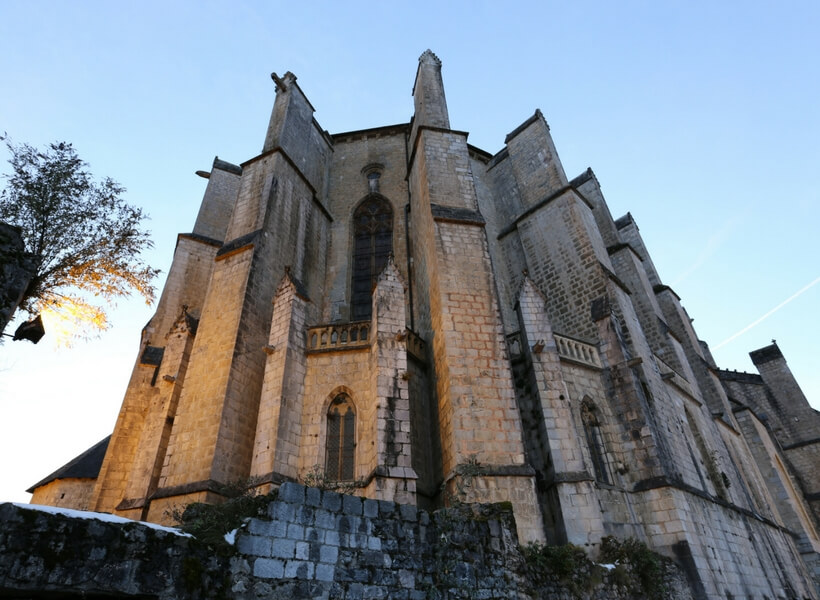 Read more about this episode
Show Notes
Categories: Day -Trips from Toulouse, Toulouse Area