Categories: Off the Beaten Track in France, Toulouse Area
This episode features our frequent and very popular guest Elyse Rivin. If you enjoy her episodes, please consider supporting her on Patreon.
On today's show Elyse shares the wonderful and unusual story of the city of Mirepoix in the Arriège department. Mirepoix is only an hour away from Toulouse and yet you will think you might have walked back in time, those two places are so different. Elyse knows it better than anyone and it is one of her favorite places to take visitors to.
Mirepoix, Off the Beaten Track
This medieval city is not as well-known as some of the others cities nearby such as Carcassonne or Foix. It is also smaller than Carcassonne or Foix, but there are places that pack in a lot of charm in a small area!
On the show we also talk about the Cathars. You've probably heard the name, but how much do you know? And there's the dramatic flood that entirely destroyed the city in the Middle Ages. But Mirepoix rose back from the disaster from the help of a family of magnanimous conquerors.
For Annie and Elyse, this is one of the places that should not be missed in the Toulouse area, and we've seen most of them as locals.
French Tip of the Week
If you're like me, this is a French travel phrase you will need whenever anyone gives you directions!
[53:42] "J'ai une mémoire de poisson rouge" = I have a bad memory
FOLLOW US ON:
Discussed in this Episode
French/Dutch Island of Saint Martin or Saint Marteen in the Caribbean
Subscribe to the Podcast
Apple
Google
Spotify
RSS
Support the Show
Tip Your Guides
Extras
Patreon
Audio Tours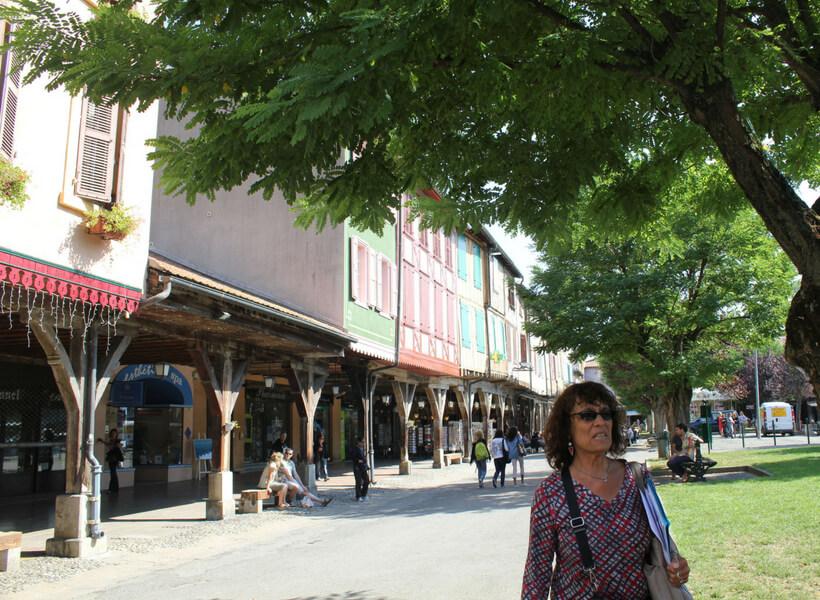 Read more about this episode
Show Notes
Categories: Off the Beaten Track in France, Toulouse Area