Table of Contents for this Episode
Categories: Toulouse, Toulouse Area
What Is There to Do in Toulouse?
[02:23] Today we are presenting an overview of the City of Toulouse to explore all of the things the city has to offer, and we also mention all the episodes where we've talked about Toulouse in the past.
The Pink City: "la ville rose"
[03:00] Toulouse is a Roman brick city, called la ville rose in French. The color of the brick looks orange/rose, it looks particularly pink at sunset. All the roofs are pink and when you fly in, it makes a big impression.
The city has built out in a circle with the Garonne river right in the middle. Toulouse was founded by the Romans and later the Gauls.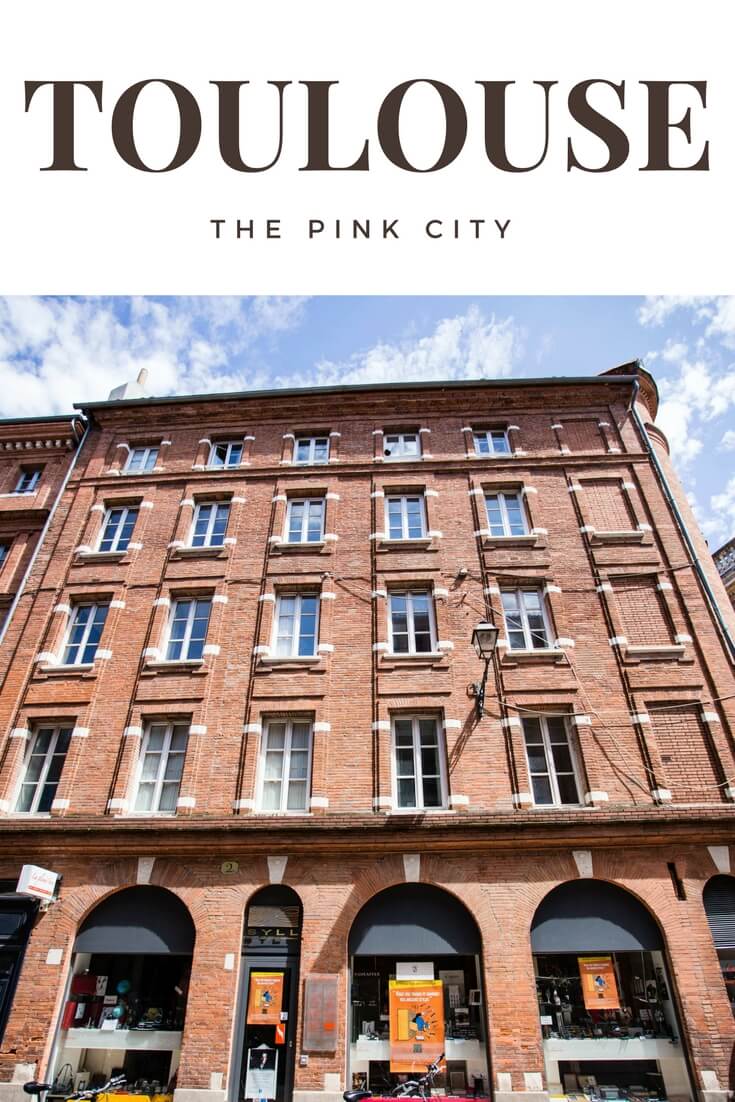 The City that Grows on People
[06:34] Toulouse is the kind of city that grows on people. When people visit they enjoy it very much, but it is not a destination city. You can visit the city within a couple of days and if you can stay longer, you can take several day-trips. The people of Toulouse have a specific and charming accent.
City for Business Visitors
[08:00] Airbus is the major industry in Toulouse and it attracts a lot of business visitors. It is also a major city for the satellite industry, all sorts of satellites are built in Toulouse.
Major Attractions in Toulouse
[08:27] Some of the oldest houses in Toulouse date back from the middle 1400s and they have been renovated very well. The rich merchants of Toulouse built some lovely mansions around the city. The city center is very dense with homes and small gardens in the back.
Parks and Gardens of Toulouse
[10:41] Toulouse also has lovely parks and gardens. During the warm weather, walks along the river Garonne are also wonderful.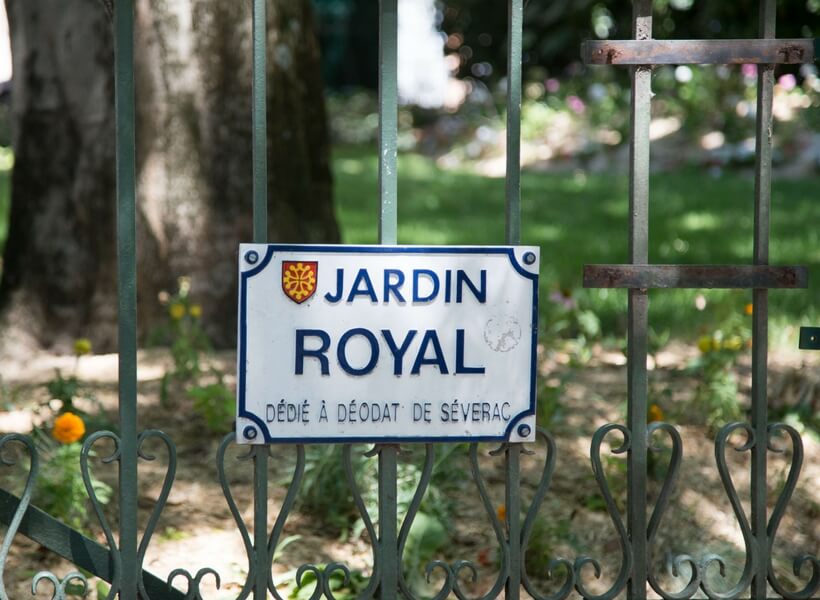 Charming Toulouse Plazas
[12:33] We also did an episode about the most beautiful plazas in Toulouse (episode 72) and they make the city lovely to live in. Toulouse has mild weather, which makes it pleasant year-round.
Café Culture in Toulouse
[14:00] Toulouse is the kind of city where cafes have terraces where you can sit and enjoy watching the world go-by any time of year. Toulouse is a medium size city, it's easy to visit on foot or by checking out one of the public bicycles.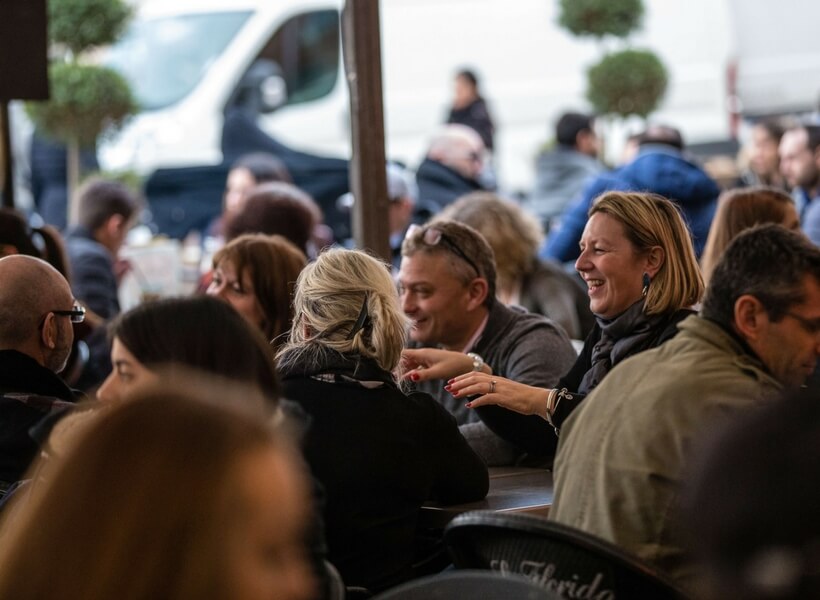 Soon Coming to Toulouse: a Spanish-Style Rambla
[16:00] The city is now developing a "rambla" with a long walking path between the Toulouse train station and the city center, which are about 1 kilometer apart. The original plan was to make it a walking path, but in the end turned into a 4-lane boulevard. It will now revert to a wide walking boulevard with one lane of traffic each way.
Toulouse, Cultural City
[18:50] Toulouse is a cinema city with a "cinémathèque" that shows lots of classic films, we also have a large university system and lots of students. We have small theaters, pubs, lots of bars.
The Augustin and the Abattoirs Museums in Toulouse
[19:48] Places to visit in Toulouse: Les Augustins Museum (Medieval art and sculpture housed inside of an old monastery from the 1300s, complete with a lovely cloister) and Les Abattoirs (modern and contemporary art, the building used to be the slaughter house).
The area around Les Abattoirs is a lovely area to visit today, but it wasn't always so. Augustins and Abattoirs is episode 69 if you want to go into more detail on these museums.
The Canal du Midi in Toulouse
[23:44] Canal du Midi: it's lovely to walk along the Canal, or cycle, or take a boat ride. The Canal du Midi is a World Heritage Site. Running along the Canal du Midi is a favorite of joggers and dog walkers.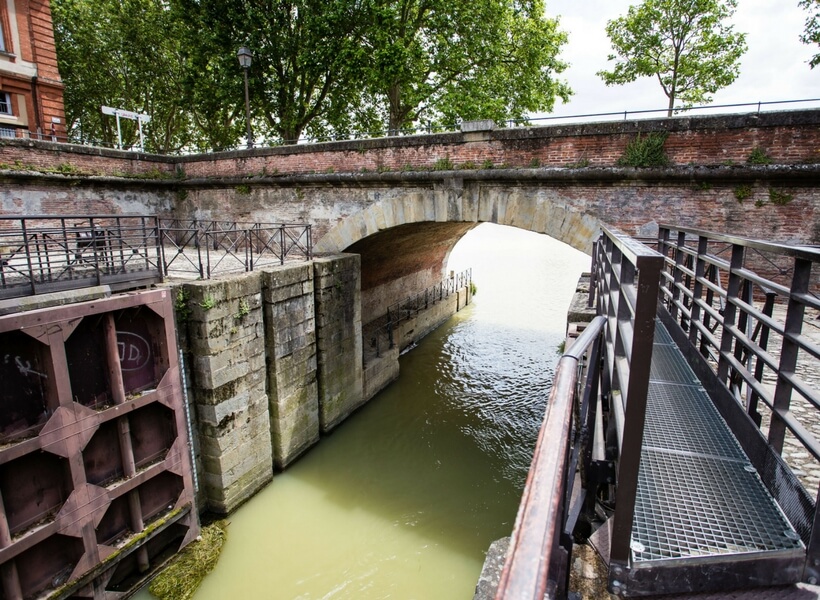 The Saint-Sernin Basilica
[24:40] Saint-Sernin Basilica is also a World Heritage Site.Saint-Sernin Basilica, we need to add another episode specifically about Saint-Sernin some day, it is on the Saint-Jacques de Compostelle pilgramage.
Les Jacobins in Toulouse
[26:12] Les Jacobins is also a former monastery with a cloister that you can visit in Toulouse. It is now a church any more, but a great place to visit. Saint Thomas of Aquinas rests at the Jacobins.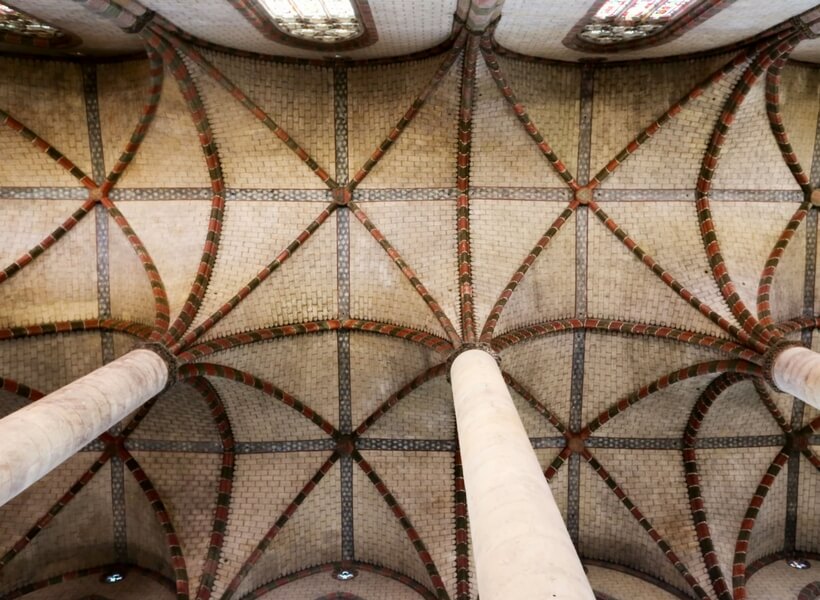 Saint Raymond Museum in Toulouse
[27:54] Saint Raymond Museum, housed in a Renaissance home, it is the city archeology museum. It is a gorgeous little museum, it is important because it collects precious pieces that have been found by farmers around Toulouse, mostly from Roman times. It's a great museum to take children to because it has good interactive displays and it is not very big.
Aeroscopia and the Cité de l'espace in Toulouse
[29:57] Aeroscopia is wonderful, it shows all the airplanes developed and tested in Toulouse, including the Concorde. You can walk through the old airplanes and see how the industry developed over time.
La Cite de l'Espace is another attraction related to space. They have lots of interactive displays, a MIR station, rocket boosters, solar system displays, it's a great place for children.
Toulouse is also the home of Meteo France where they make weather predictions for the entire country and also do climate research.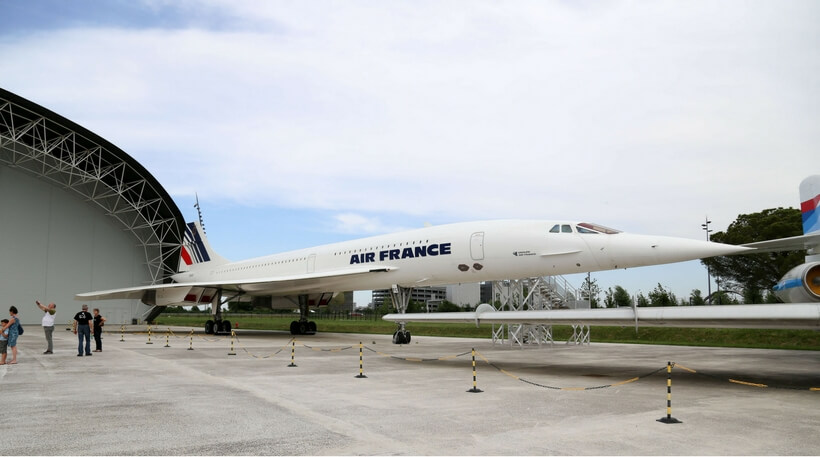 The Natural History Museum
[31:39] The Natural History Museum, "Museum d'histoire naturelle" in French, is great for kids and adults both. It's considered to be one of the better natural history museums in France. They explain things really well.
Toulouse Has Enough to Do for 3 or 4 Days
[32:38] The City of Research, new museum on the process of research and science. It's brand new, worth visiting at the same time as the Natural History Museum.
You can stay in Toulouse and visit all of these things over 4 days which most people don't do, but we hope to change all that.
Fondation Bemberg and the Hotel d'Assezat
[34:12] Fondation Bemberg, hotel d'assezat. A museum in a building that is one of the nicest Renaissance mansions of Toulouse. It's an art and object museum based on the private collection of an Argentinian man who loved the Renaissance. He collected paintings, lamps, furniture. He used his own money to renovate and modernize this renaissance building, provided he could use the building to display his own collection. The museum holds a large collection of late impressionist and post impressionist.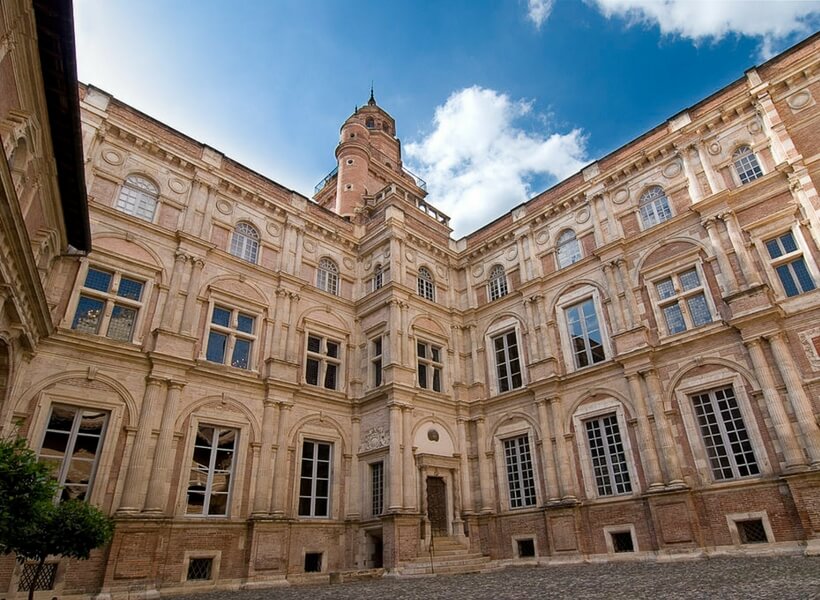 Toulouse and History of Pastel
[37:30] Toulouse has a long history of pastel and how that industry made it possible for Toulouse to get several Renaissance mansions.
The Richest Man in France under Louis XIV and Louis XV
Book on Croza, L'Homme qui possédait l'Amérique
Toulouse Food and Wine Specialties
[39:38] Food in Toulouse (Episode 31) local specialities are cassoulet and duck, local wines are Gaillac, Jurançeon, Malbec (Cahors). One of the best food areas in France.
Professional Sports in Toulouse
[40:30] Toulouse is well-known for Rugby, we have several professional sports teams, a women's basketball team, pro volleyball, pro handball, pro soccer.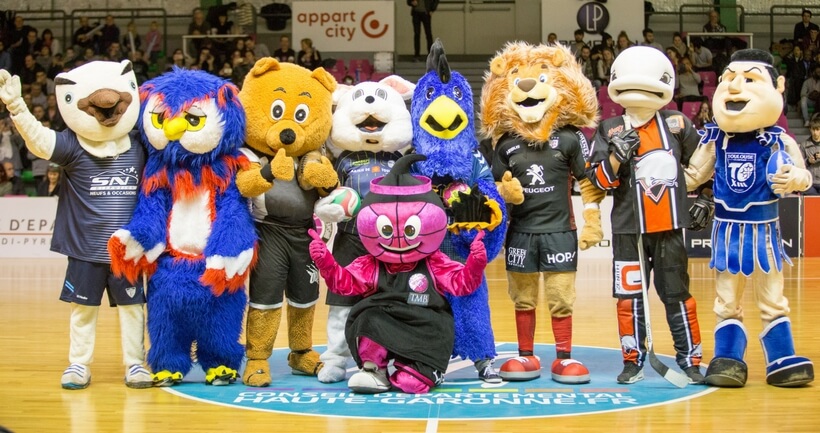 Toulouse Universities
[41:16] The university is huge, aeronautics engineering programs, one of the top 5 schools of economy in the world, the city attracts a lot of smart people.
Conclusion
[41:37] Try to visit Toulouse avoid the dead of the winter, we have a long warm season from March until October. Elyse gives wonderful tours in Toulouse, you can book a tour with her through her website Toulouse Guided Walks
Subscribe to the Podcast
Apple
Google
Spotify
RSS
Support the Show
Tip Your Guides
Extras
Patreon
Audio Tours
Read more about this show-notes
Episode Page
Categories: Toulouse, Toulouse Area