This post contains affiliate links, meaning I get a commission if you decide to make a purchase through my links, at no cost to you. Please read my disclosure page for more details.
Categories: Family Travel, Toulouse Area
Jennifer Ditchburn visited the southwest of France with her husband and children in June 2016 and she comes on the show today to share some of the highlights of their experience. Jennifer is the Editor in Chief of a magazine called Policy Options in Canada, she speaks beautiful French and has visited France on several occasions.
Visiting the Southwest of France with Children
But, this was her first time in France with her children, so they selected child-friendly activities. Because we recorded this episode the day the results of the Brexit were announced and because Jennifer is a political junkie, we discuss this news event at the beginning of the show as well.
French Tip of the Week
When I started college in the US I was surprised to hear common French expressions being used in high registers of speech, often in written form. One such expression "faute de mieux" [for want of a better alternative] was used recently by Justice Ruth Bader Ginsburg in a Supreme Court opinion.
In France you will hear "faute de mieux" in all sorts of circumstances, we're not all lawyers! You will also hear the expression "faute de grive on mange des merles" [if you can't eat thrush (a type of bird) eat a robin (a less tasty type of bird"] in other words [make do with what you have].
We don't eat thrush or robin in France these days, but the expression have remained: faute de grive on mange des merles, which is a little bit longer version on the expression "faute de mieux".
FOLLOW US ON:
Discussed in this Episode
Arriège
Brexit
Canadian French
Château de Roquefixade
Foix
Grotte de Niaux
How to dress in Paris
How to order coffee in France
Montpellier
Musee des Arts Forains Bercy
Paris with children
Plage de l'Espiguette
Plage de la Corniche
Sète
Plage de l'Espiguette
Paris
Subscribe to the Podcast
Apple
Google
Spotify
RSS
Support the Show
Tip Your Guides
Extras
Patreon
Audio Tours
Recommended in this Episode
Hotels Recommended in this Episode
People often ask me to recommend a hotel in Toulouse, and it's hard for me to answer because in Toulouse I sleep in my own bed! I recommended the  Novotel Compans Caffarelli to Jennifer and her family because it's close to everything at a reasonable price and has a good reputation. Jennifer and family liked it very much. I would also recommend you look at the Mercure Compans Caffarelli because that's where Airbus sends a lot of business visitors and they all seem happy with it.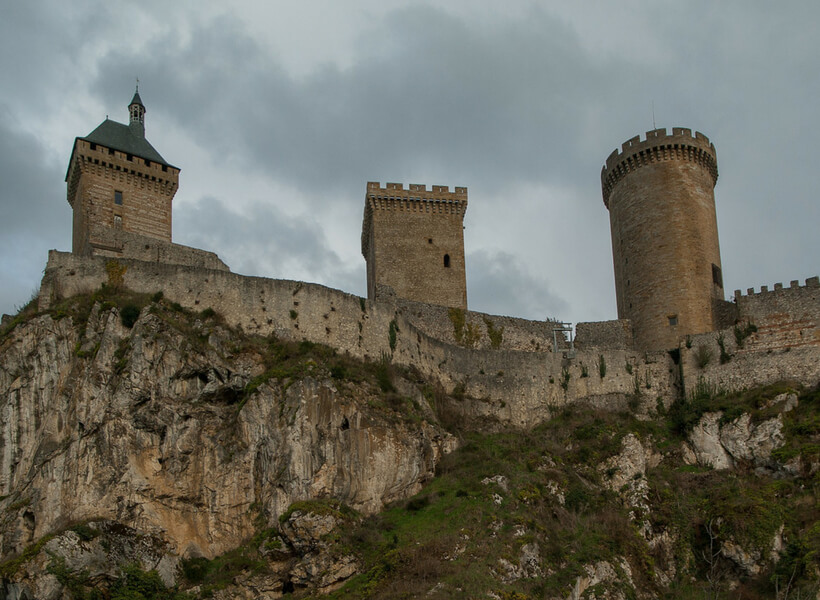 Read more about this episode
Show Notes
Categories: Family Travel, Toulouse Area