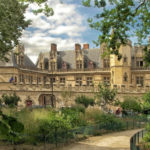 Let Elyse take you on a walking tour of the Cluny Museum. What will you see there? When we recorded this episode Annie hadn't seen it yet, but it's now a favorite. Listen to this episode and then maybe you'll want to see it too!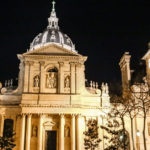 Episode 7 of the Join Us in France Travel Podcast is all about the Latin Quarter. The atmosphere, the night-life, the shops you will find there and why you should go. We also give you a detailed description of the route you could take with all the street names and a map you can take on your trip.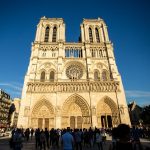 Notre Dame Cathedral Self Guided Tour: Here's your chance to "Do" Notre Dame without missing a thing!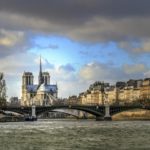 In episode 5 of the Join Us in France Travel Podcast Elyse gives us a description of all the things you can see in Notre Dame de Paris Catheral from an archituctural perspective. Innovations of Notre Dame, the art you will see there, stained glass windows, chimeras and gargoyles, general information on medieval architecture and the language of church statues. For photos and show notes go to joinusinfrance.com/5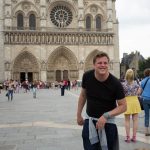 They laid the first stone for Notre Dame Cathedral in 1163 and people still line up to visit it every day. In this episode, Elyse gives us the historical background on Notre Dame de Paris. We ask what makes it so special and why it is the most visited monuments in Paris.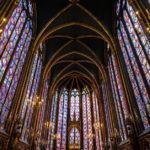 On today's episode we discuss the Sainte Chapelle in Paris. It was the King's private chapel, and this is the one place in Paris that will make you feel like a king too. This should be on everyone's Top-10 for Paris, really, even if you don't enjoy visiting churches.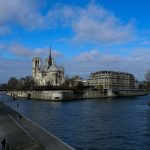 In this episode Elyse tells us about Ile de la Cité, the place where Paris was born. We explain why you should take a stroll and enjoy the beautiful and romantic Ile de la Cité in Paris. You could visit the Crypt on the Parvis, or the Conciergerie, or maybe walk up the tower of Notre Dame and look for a very famous hunchback? You should definitely enjoy a relaxing moment in one of the many Brasseries on Ile de la Cité. Even if you only have two hours in Paris, you must go there!