12 Perfect Spots for Your Picnic in Paris, Episode 190

Let me tell you what makes for a great picnic in Paris. It's not so much the food (although it can be divine!) but the spot where you have your picnic. You go out of your house to eat outside because of the view, don't you? Otherwise, most of us are more comfortable sitting at a dining room table. But with these Paris spots in the background, it's worth going outside to enjoy your meal!
Listen to today's episode to find out where the 12 best sport for a Paris picnic are and what you will find there when you go. Some are perfect for romance, others are best for families with children, others again are for those who are nostalgic for the picnics of yesteryear. There is a perfect spot for everyone's picnic in Paris, and they are all here!
In this episode we also talk about interesting French picnic foods that most may have never heard about. Maybe we have adventurous eaters among us?
We also talk about how you can find your picnic foods, and how a picnic in Paris can be both wonderful and really good for your pocket book! Bon appétit!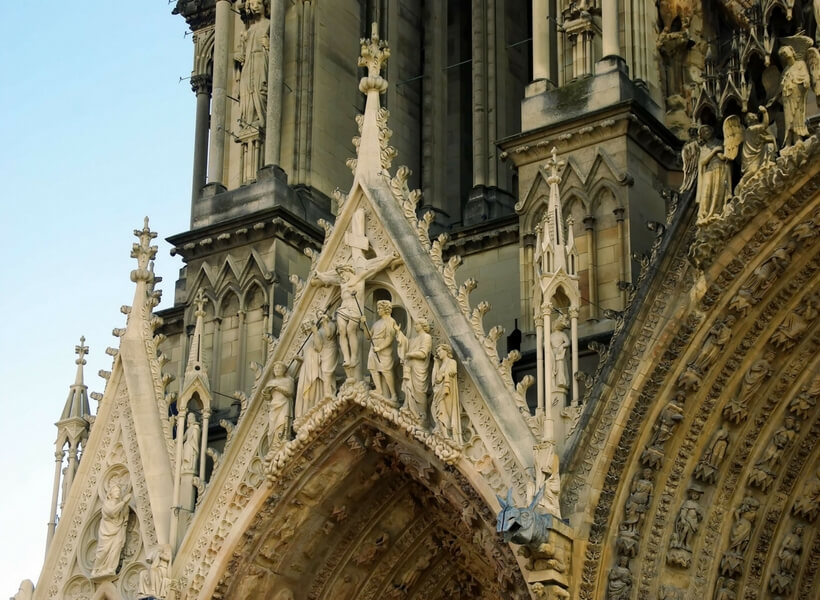 RSS
|
iTunes
|
Android |
Stitcher Radio
|
TuneIn Radio
12 Perfect Spots for Your Picnic in Paris
Pont des Arts
Vert Galant Park
Quai des Tournelles along the Seine
Jardin du Luxembourg
Place des Vosges
Jardin du Palais Royal
Champ de Mars or Trocadero
Square Marcel Bleustein-Blanchet in Montmartre
Buttes de Chaumont Park
Square des Batignoles (shopping on rue de Lévis)
Parc Monceau (shopping on rue de Lévis)
Lac Daumesnil in the Bois de Vincennes
French Picnic Foods
French Grocery Stores: Franprix, Carrefour, Monoprix, Casino, Biocoop, etc.
Foods You Could Try:
grated carrot salad
celery root salad (célery rave)
sliced cucumber salad
cubed beet salad
salade de museau
pâté de campagne, pâté de foie
foie gras
jambon au torchon
jambon de Bayonne
French cheese made with "lait cru" (raw milk)
Orangina soda