Categories: Active Vacations in France, France How To
Do you dream about following the Tour de France in person? Perhaps you'd like to ride where the professionals are going to battle it out? Maybe you want to see the finish line on the Champs Elysées and get an autograph from some of the riders? My guest for this trip report, Tammy McKibben did all of these things. She even did something that can complicate your life a bit: they brought their own bikes to France in the belly of the plane!
Listen to her experiences so you you can plan your own adventure following the Tour de France in person.
For details on the route of the Tour in 2023 and get details about the different stages, take a look at the route, go to the official website.
What are the steps to following the Tour de France?
Decide what mountain stage your want to see: Alpes d'Huez? Tourmalet? Galibier? Will they do all 3 this year?
Find a hotel near that mountain stage. Tammy and her husband found a hotel in Ax-les-Thermes, parked near the hotel, then rode a gondola most of the way up. On a different day, they rode their bikes to the top long before the Tour came through, but he wanted to go further than she did and could have been separated all day.
Understand that car control and crowd control measures may prevent you from driving or riding in a certain direction. If you're meeting someone, decide on a meeting point and get there long before the caravan comes by.
You may have to sit and wait for hours once you have found a good spot.
There will be thousands of people who also want to enjoy this stage, some of them came in a camper or camped overnight.
The weather may not cooperate. It may be wet and cold or extremely hot.
If you want to do it the easy way, stay in a large city the Tour is going to go through and stay in that city for the night, find a spot along the route the next day.
Should you rent a bike or bring your own bike to follow the Tour?
Tammy and her husband brought their own bikes and it was a bit of an adventure. Over the years they've visited France, they noticed big improvements in the availability of bikes for rental. If you rent you'll have to be really specific in the size of bike you need and in the equipment. You'll need to return the bike where you rented it and perhaps change bikes several times on your trip.
If you bring your own, you'll have to be skilled at taking your bike apart and putting it back together. You'll need a good carry bag or packing container to put your bike on the plane and check it as luggage. What happens if the bike doesn't arrive in France when you do? Can you get your bike on the train to whatever mountain area you want to go to?
You'll need a car to get around between the stages you want to visit. You'll need to rent a van or rent a bike rack. They decided to bring a Bones bike rack from Saris, but that had took a lot of space in their luggage. Bring extra tubes, bring tools.
Putting your bikes on French trains is not as straightforward as it should be. When my guest did it they didn't have first-class tickets and it would have been easier to pull off in first class. Getting your luggage + bikes on the train is difficult, especially if your seat is in the upper car. Make sure you don't have any tight connections.
Table of Contents for this Episode
If you're looking for a good book on this topic consider the one by Graham Watson, the most revered cycling photographer in the world.
FOLLOW US ON:
Discussed in this Episode
Mountaintop finish
Mountain pass
Start town
Team time trial
Finish in Paris
Alpes d'Huez. Tourmalet
Galibier
Mont Vantoux
Rent a bike or bring your own bikes? Livre de Route
Subscribe to the Podcast
Apple
Google
Spotify
RSS
Support the Show
Tip Your Guides
Extras
Patreon
Audio Tours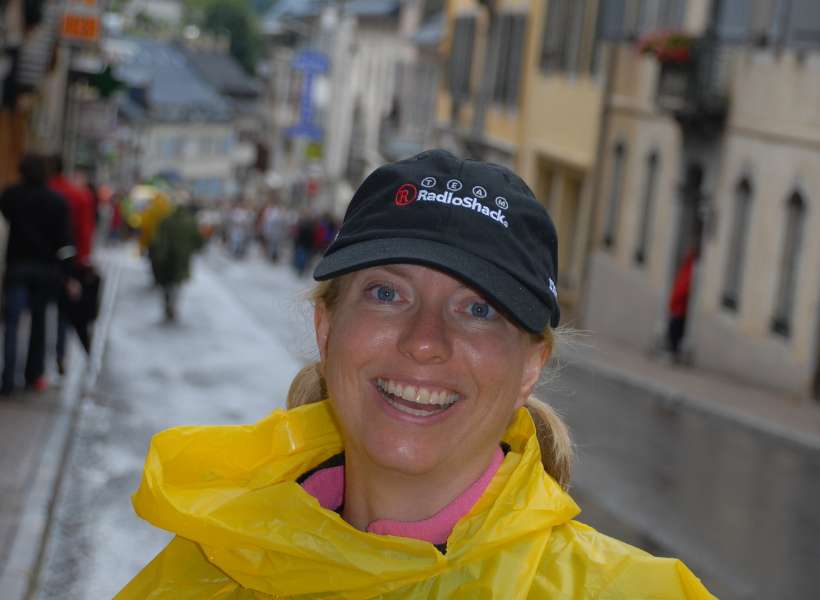 Read more about this episode
Transcript
Guest Notes
Categories: Active Vacations in France, France How To