Categories: Active Vacations in France, France How To
Sean and Melinda Cool decided they wanted to watch a stage of the Tour de France in France rather than on TV. It took quite a lot of preparation and they were kind enough to come on the podcast to share how they pulled it off. It's a lot of preparation, so take a listen, take out your pen and paper because 2023 could be the year you do it too!
They were in person for the stages of Carcassonne, Foix and Peyragudes, so they did this 3 times! They did not bring their own bikes, but rented bikes locally and that worked out for them as well. There will be another episode soon with folks who brough their own bikes over from the US to follow the Tour.
Why watching a stage of the Tour de France in France is wonderful
You don't get to chat with fellow Tour enthusiasts when you watch the Tour on TV
They had good luck with a bike shop called Evadeo in Carcassonne, recommended
You can ride along the Canal du Midi
Getting stuff like shirts and hats from the Caravan
Use the Tour de France App
Ask Tourist Offices about road closures, they'll know a few days before the Tour
People following the Tour in their RV
Table of Contents for this Episode
FOLLOW US ON:
Subscribe to the Podcast
Apple
Google
Spotify
RSS
Support the Show
Tip Your Guides
Extras
Patreon
Audio Tours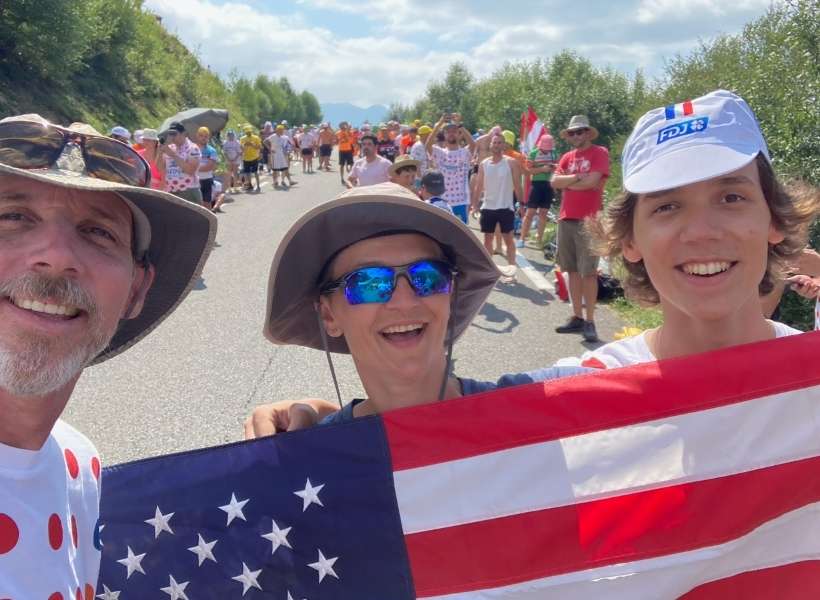 Read more about this episode
Transcript
Guest Notes
Categories: Active Vacations in France, France How To