Categories: France How To, Health & Safety
How do you travel smart in 2022? That is the question Annie Sargent and Brian Gmutza tackle in this episode of the podcast. A lot of us are itching to travel because we've been cooped up for 2 years. Lots of us have travel credits we need to use up or we might lose them. But the pandemic is not really done, is it? And there's a war in Europe now. How can we travel safely and smartly in 2022?
The Steps to Smart Travel in 2022
Book refundable air and hotels.
Book directly with the airline, hotels, SNCF and not resalers because it's easier to deal with changes and refunds if needed.
There are no cheap flights right now so the people who do travel want to be well prepared.
Choose activities that give you more freedom. As a trip consultant Annie talks to a lot of people who want book lots of things (food tour, bike tour, perfume making class, wine tasting class, cooking class, an appointment with a chauffeur, etc.). It's as if they want their schedule to be as busy on vacation as it is at work and it's best to refrain from that.
Have a plan of things you might want to do but not plans of things you must do because you've made an appointment.
You will remember the little cultural moments much better than any piece you saw at a museum.
Learn how to use Apps because they enhance your experience without tying you down.
Beware of the hiccup that could have a domino effect.
Consider staying put somewhere instead of zipping around all over the creation.
Make enjoying the day a higher priority than checking things off a list.
Stay in a part of Paris that's central enough to be interesting even if there's a transportation strike. This is a list of our favorite centrally-located hotels in Paris.
Don't plan your trips based on Facebook or Instagram posts.
Signup for State Department alerts. They are a bit alarmist, but it may reassure you.
Everybody's risk tolerance is different, but realize that no place is zero risk.
Apps To Make Your Trip to Paris Better
The Bonjour App from the RATP because it's the local transportation App updated in real time. Every major venue in Paris has its own App now. For instance Versailles has a free App that will greatly enhance your visit to the gardens and the chateau.
Annie writes self-guided GPS apps that will guide you through Paris that give you a lot of freedom. Many of these Apps are in several languages and will give you a richer experience with no need to either book or cancel anything.
FOLLOW US ON:
Discussed in this Episode
Les Gets ski resort in the Alps [31:31]
Activate Find My Phone on your Apple or Android phone [40:15]
Dare to try "scary" French foods [43:55]
Planning for a French Immersion Week [50:36]
May 1st in France [51:09]
Yves Saint Laurent Exhibits in Paris [52:58]
Update on the French Presidential Election [53:43]
Annie's personal update [54:20]
Subscribe to the Podcast
Apple
Google
Spotify
RSS
Support the Show
Tip Your Guides
Extras
Patreon
Audio Tours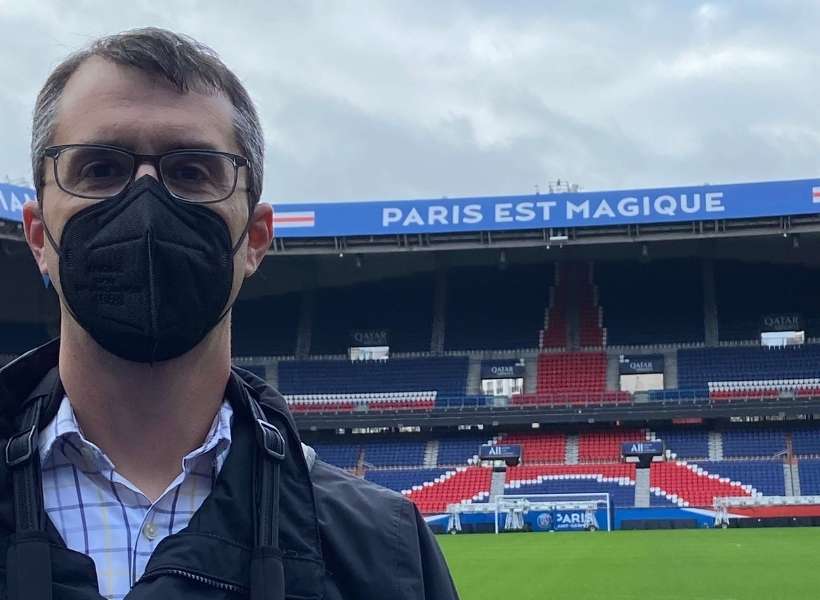 Let's Review
Now is a wonderful time to travel because Covid restrictions are falling by the way-side. But to travel smart in 2022 (or any time indeed!) keep your plans loose and don't pin yourself down by making too many appointments.
Read more about this episode
Guest Notes
Categories: France How To, Health & Safety