About Annie Sargent's Latin Quarter self-guided GPS tour
When people say that "Paris learned to think on its Left Bank", they're talking about the Latin Quarter, where celebrated writers, academics and freethinkers of all kinds have gathered for centuries. There has been plenty of furious debate here, but the Latin Quarter is also a place of beauty and of contemplation with some of the most picturesque churches in Paris – like Saint Etienne du Mont, the burial place of another saint, Sainte Geneviève, who protected the city from Atilla the Hun.

On this walking tour, I'll tell you about some of the incredible saints and scholars that made their mark in this part of the city. We'll start out in front of the Shakespeare and Company bookstore, where Ernest Hemmingway, Gertrude Stein, and Ezra Pound used to shop. Our tour ends at the 2,000-year-old Roman amphitheater, Arènes de Lutèce.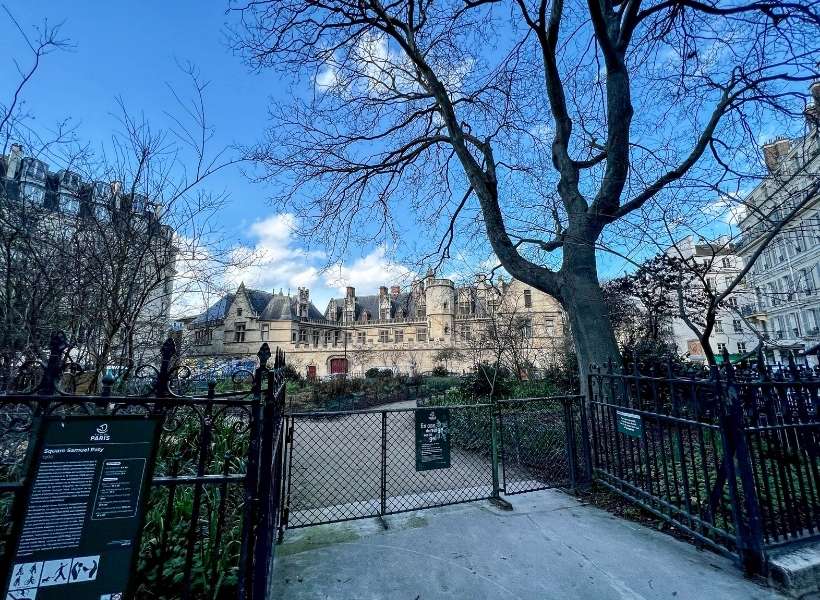 Along the way, we'll pass the Panthéon. This shrine to French national heroes commemorates people like Marie Curie, Voltaire, Victor Hugo, Rousseau, Alexandre Dumas, André Malraux and Josephine Baker. I'll point out the National Museum of Natural History, and you can stop off at the Cluny Museum, which brings together the lavish residence of the Abbot of Cluny, the city's ancient Roman Baths and Alexandre du Sommerard's priceless collection of medieval art.
I'll also tell you about:
• Renowned entertainer, Josephine Baker, who put her life in danger to help France in its fight against Nazis
• Marie Curie and why she wasn't invited to teach at the Sorbonne until after her husband's death
• The inventor of Braille, Louis Braille
• Holocaust survivor Simone Veil who, as a politician, advocated in favor of the European Union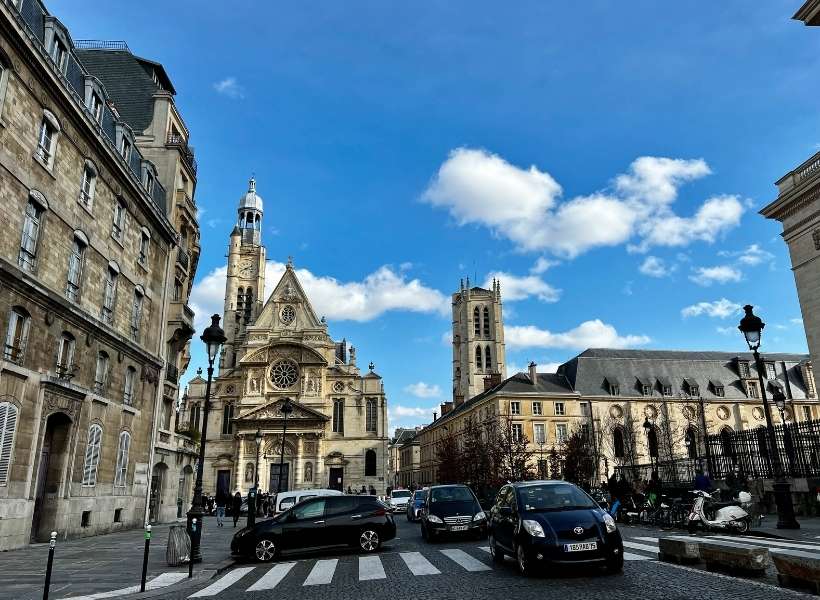 By the end of the tour you'll know where to find Rue Mouffetard, the city's oldest market street, you'll understand how a French oyster works and know why you should order a "tradition" instead of a baguette.
Whether you're a foodie, a francophile, or a curious traveller, this two-hour tour is for you – so join me, Annie Sargent, in the Latin Quarter!

Directions to the starting point
The tour starts in front of the iconic bookstore Shakespeare & Company not far from Notre Dame Cathedral. The nearest metro station from the start of the tour is Saint Michel. The tour ends at Les Arènes de Lutèce which is very close to 3 metro stations: Cardinal Lemoine, Place Monge and Jussieu.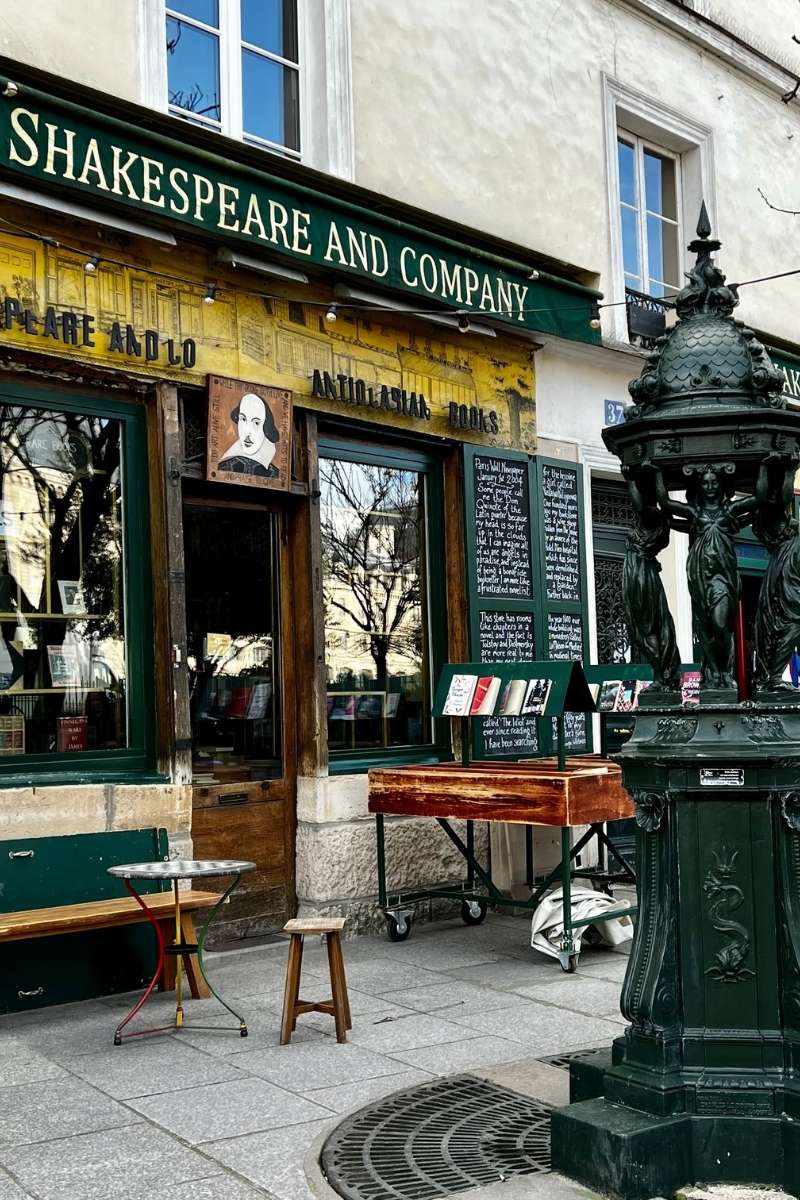 More Tours by Annie Sargent
Ile de la Cité | Le Marais | Montmartre | Saint Germain des Prés
Why Tour Paris with a VoiceMap GPS Tour
Self-guided tours have a lot going for them! Here's why Annie loves writing them and taking them:
The tour is ready when you're ready. No need to reserve anything! Is that café calling your name? You can stop and resume the tour at will. You can close the app, reopen it and it will remember where you left off.
Bad knees and you can't take stairs? Sit on a bench, listen to the audio and move on to the next part of the tour!
You won't need phone data in Paris because you'll download the tour at home. You can also take the tour virtually (audio only) at home and then take it again for real when you get to Paris.
Annie's tours are updated every now and then because even in a timeless city like Paris, things change! And when there's a new version of a tour you've already bought, you'll be able to get it for free.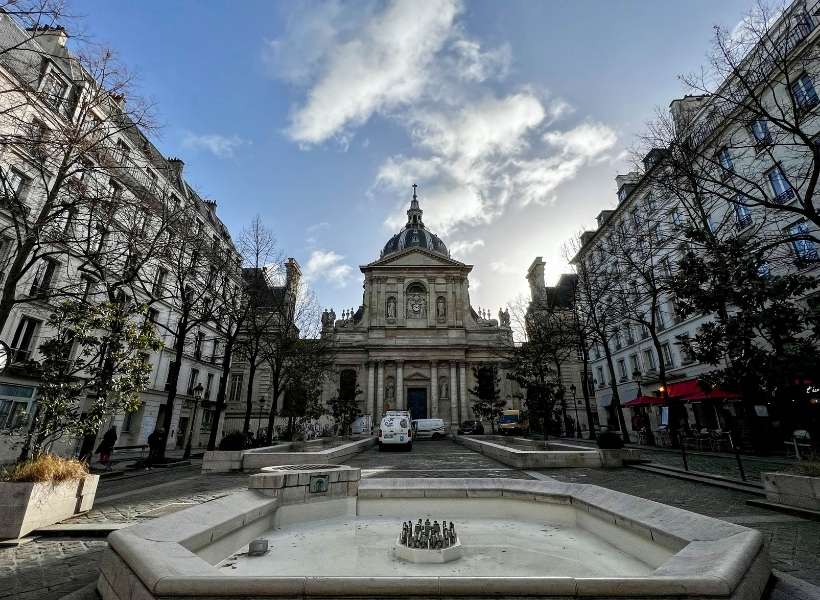 Here's How You Do It in Practical Terms
Download the free VoiceMap App on your cell phone
Purchase tours codes here to enjoy the substantial podcast listener discount.
Download the tours at home before your trip. To be extremely well prepared, you could also try it at home just so you can get familiar with the App. But the App is self-explanatory for most users.
You don't need one tour per person if you're willing to share an earbud or put the tour on speaker. That's how all audio works on smart phones and is not a a limitation of VoiceMap.
About Annie Sargent
Bonjour, I'm Annie Sargent, tour guide and producer of the Join Us in France Travel Podcast. I love introducing new people to my favorite destinations in France. Because I've lived away from France for many years, I came back eager to re-discover my own country and the places where French history happened. And because I am French born and raised I can't help but introduce a little bit of French culture into your visit. So, let's get walking and enjoy this tour together!