About Annie Sargent's Self-Guide GPS Tour
The Marais is one of the most fascinating neighborhoods in Paris because it has gone through so many changes over the last 1000 years! It's also notorious for being easy to get lost in!
On this tour I'll take you through the very best the Marais has to offer while telling you about the most stunning events that have taken place here. We will also find the best shopping the area has to offer, some great restaurants and bakeries, the Jewish quarter, beautiful plazas and residences.
Learn how Paris was practically torn down and rebuilt in the vision of one man. Discover how the nobility fought and died in their duels of honor. We can do all of that because the Marais is the place that has something for everyone!
Let's get started on our discovery of this quintessentially Parisian neighborhood, shall we?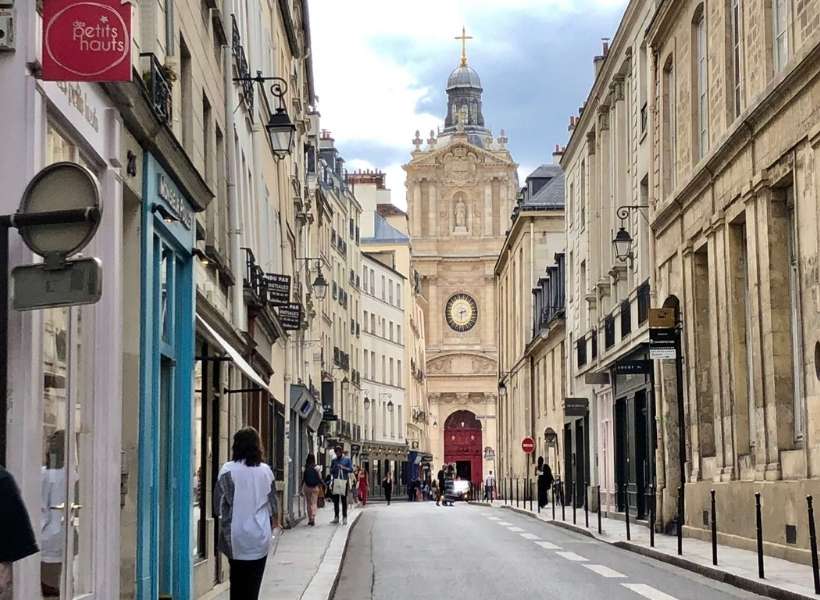 Directions to the start of the tour
This tour starts at the Pont Marie Metro Station on line 7. When you exist the metro (don't worry, there is only one possible way to exit), go to the surface and this is where I'll start guiding you!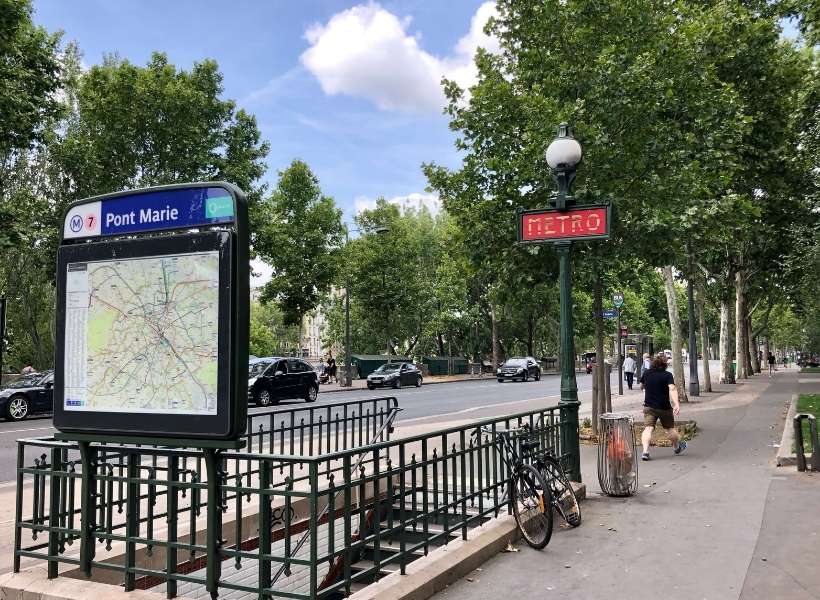 More tours by Annie Sargent
Why Tour Paris with a VoiceMap GPS Tour
Self-guided tours have a lot going for them! Here's why Annie loves writing them and taking them:
The tour is ready when you're ready. No need to reserve anything! Is that café calling your name? You can stop and resume the tour at will. You can close the app, reopen it and it will remember where you left off.
Bad knees and you can't take stairs? Sit on a bench, listen to the audio and move on to the next part of the tour!
You won't need phone data in Paris because you'll download the tour at home. You can also take the tour virtually (audio only) at home and then take it again for real when you get to Paris.
Annie's tours are updated every now and then because even in a timeless city like Paris, things change! And when there's a new version of a tour you've already bought, you'll be able to get it for free.

Here's How You Do It in Practical Terms
Download the free VoiceMap App on your cell phone
Purchase tours codes here to enjoy the substantial podcast listener discount.
Download the tours at home before your trip. To be extremely well prepared, you could also try it at home just so you can get familiar with the App. But the App is self-explanatory for most users.
You don't need one tour per person if you're willing to share an earbud or put the tour on speaker. That's how all audio works on smart phones and is not a a limitation of VoiceMap.
About Annie Sargent
Bonjour, I'm Annie Sargent, tour guide and producer of the Join Us in France Travel Podcast. I love introducing new people to my favorite destinations in France. Because I've lived away from France for many years, I came back eager to re-discover my own country and the places where French history happened. And because I am French born and raised I can't help but introduce a little bit of French culture into your visit. So, let's get walking and enjoy this tour together!