About Annie Sargent's Saint Germain des Prés self-guided GPS tour
If anyone ever told you that history is boring, you can be sure that they never studied the history of Saint-Germain-des-Prés! Whether it's cavorting with revolutionaries, debating with philosophers or tucking into some of the best macarons in France, this neighborhood has something for everyone.
Annie has so many fun things to show and great stories to tell that I'm sure you've never seen or heard. Join me for a guided walk through this area to see and hear about not only its famous landmarks but also its hidden treasures.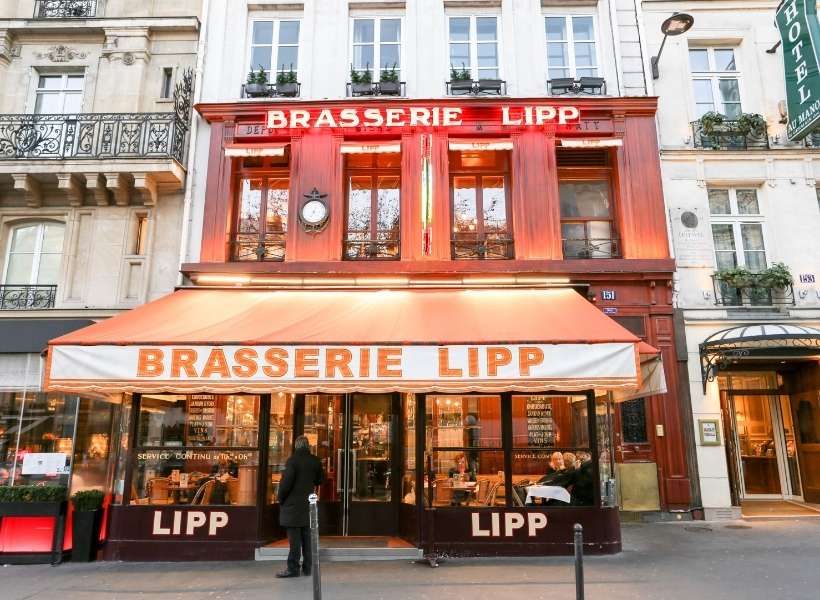 In this Tour You'll Hear About
• An odd duck who only lived in hotels
• Surviving Smallpox
• Cooking up a Revolution
• The birth of the guillotine
• Can you make your ox work on the Sabbath?
• A brothel for priests
• Ancient astronomical instruments
• The wall of envy
• Who stole the Mona Lisa anyway?
I will also recommend several food establishments because you can't go to Saint Germain without enjoying some great French food and wine! And yes, there are bathrooms en route!

Directions to the starting point
The tour starts outside of the Mabillon Metro station where Rue du Four and Rue de Montfaucon intersect.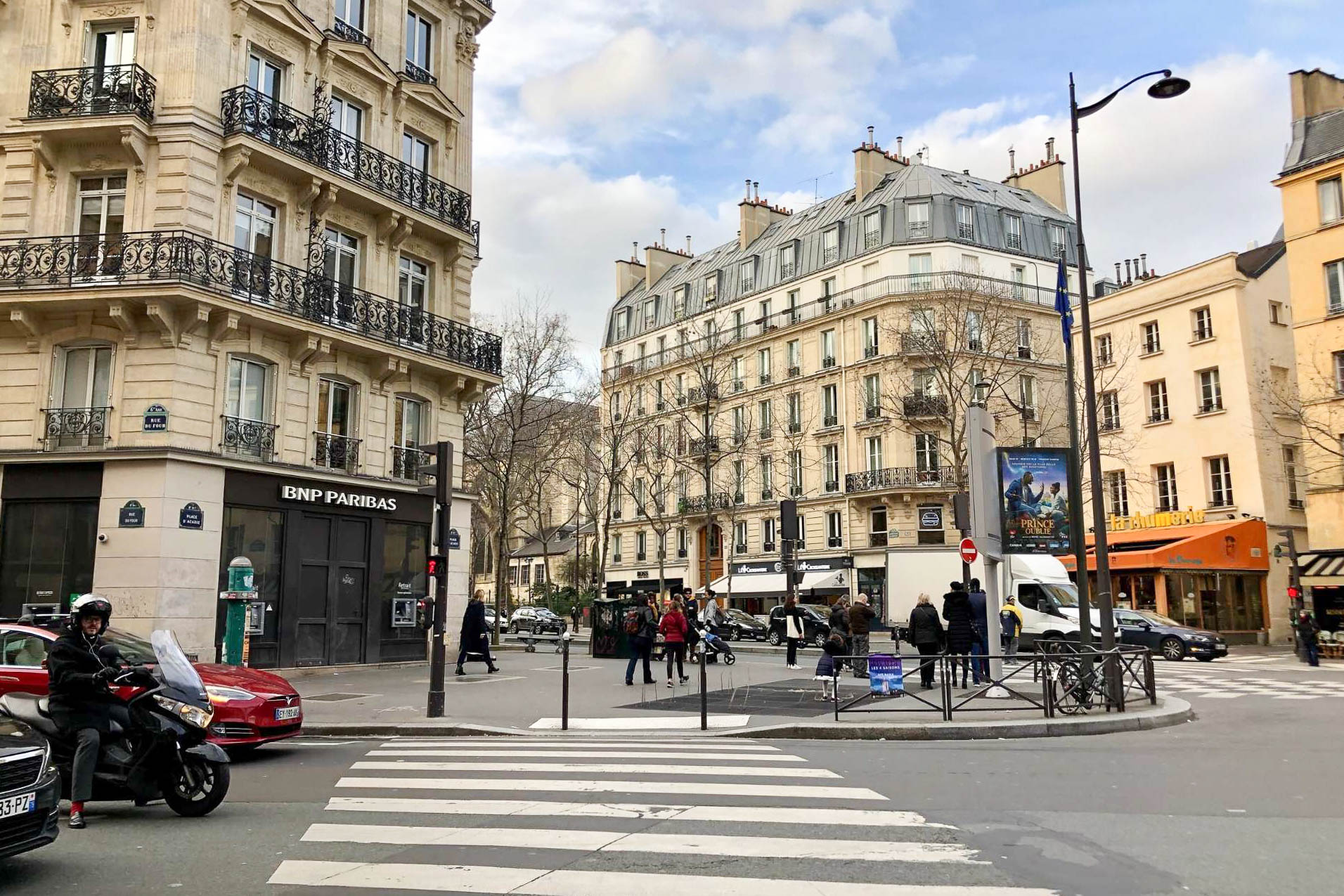 Why Tour Paris with a VoiceMap GPS Tour
Self-guided tours have a lot going for them! Here's why Annie loves writing them and taking them:
The tour is ready when you're ready. No need to reserve anything! Is that café calling your name? You can stop and resume the tour at will. You can close the app, reopen it and it will remember where you left off.
Bad knees and you can't take stairs? Sit on a bench, listen to the audio and move on to the next part of the tour!
You won't need phone data in Paris because you'll download the tour at home. You can also take the tour virtually (audio only) at home and then take it again for real when you get to Paris.
Annie's tours are updated every now and then because even in a timeless city like Paris, things change! And when there's a new version of a tour you've already bought, you'll be able to get it for free.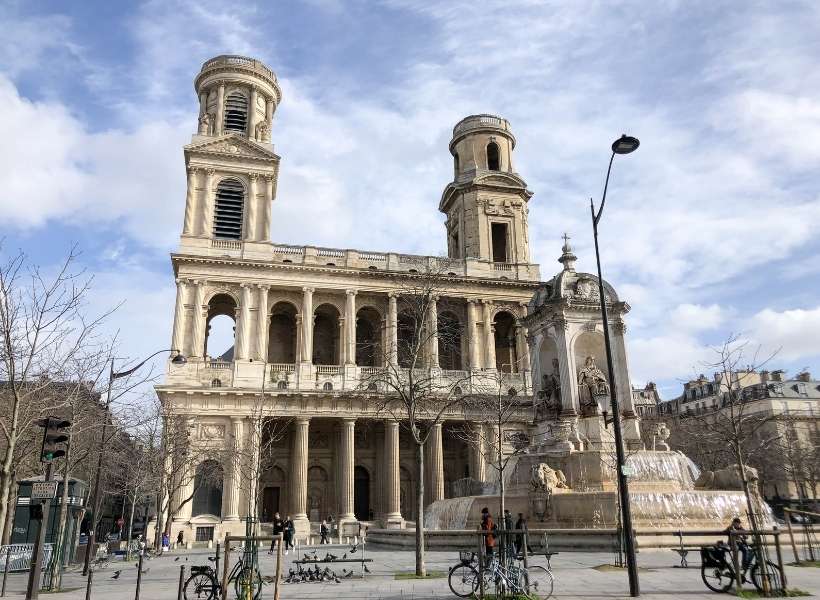 More Tours by Annie Sargent
Here's How You Do It in Practical Terms
Download the free VoiceMap App on your cell phone
Purchase tours codes here to enjoy the substantial podcast listener discount.
Download the tours at home before your trip. To be extremely well prepared, you could also try it at home just so you can get familiar with the App. But the App is self-explanatory for most users.
You don't need one tour per person if you're willing to share an earbud or put the tour on speaker. That's how all audio works on smart phones and is not a a limitation of VoiceMap.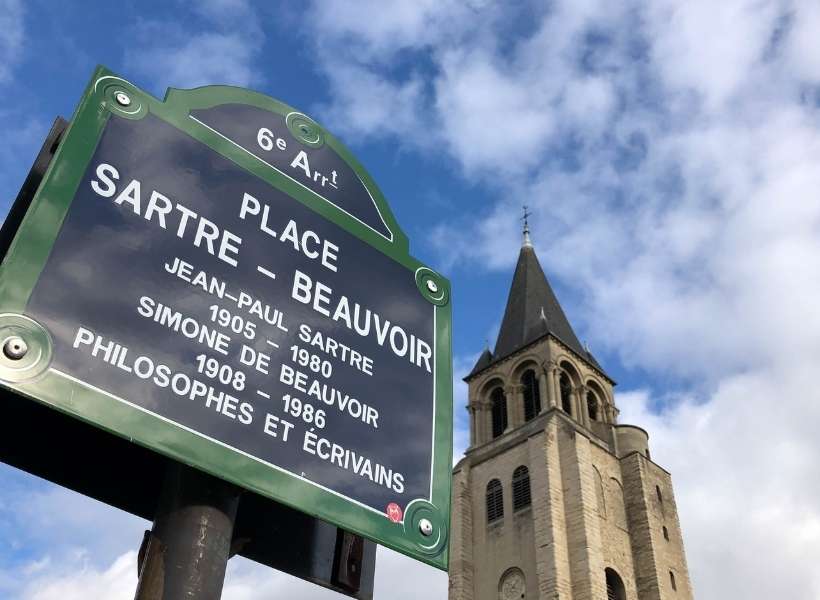 About Annie Sargent
Bonjour, I'm Annie Sargent, tour guide and producer of the Join Us in France Travel Podcast. I love introducing new people to my favorite destinations in France. Because I've lived away from France for many years, I came back eager to re-discover my own country and the places where French history happened. And because I am French born and raised I can't help but introduce a little bit of French culture into your visit. So, let's get walking and enjoy this tour together!