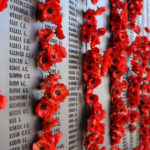 In honor of the Centennial Anniversary of the end of WW1, we discuss WW1 memorials dedicated to ANZAC, British and soldiers from various Common Wealth Countries. This will take us to the areas of Alsace and Hauts-de-France.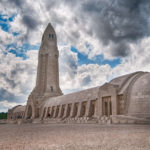 What are the must-see places you need to visit in order to get an overview of WWI or the Great War? In this episode we mention major WWI battlefields in the East and North of France. A sobering topic, but as you can see from Jennifer's report, also a wonderful family vacation.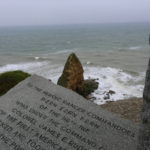 Overview of Operation Overlord and the Battle of Normandy so you can enjoy your visit and be in a position to visualize the amazing feats of courage that took place where you'll be standing.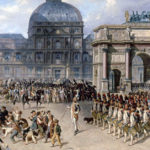 The Paris Historical Axis is one of the coolest arcane bits of knowledge we've ever discussed on the show. Most people walk right past it and never see it because they don't know it's there. But it is and now you'll see it!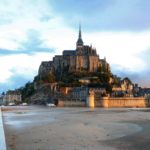 In this episode Elyse and Annie discuss the essentials of Mont Saint Michel history so you can understand some of the complexity of this amazing site, listed as one of the seven wonders of the world.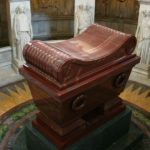 Why is Napoleon buried at Les Invalides in Paris and not one of the many other places where French dignitaries are laid to rest? Let's talk about it!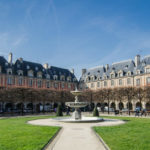 Everybody loves the Marais neighborhood in Paris today, but at one time it was on the chopping block to make room for a monstrosity. How did that happen?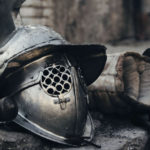 The Battle of Agincourt was an epic loss for French Knights. What happened? Why does it matter to history buffs? Annie talks about it in today's episode.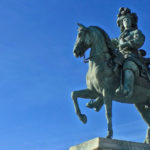 In our on-going series about French history, Annie and Elyse take a look at the amazing story surrounding the birth of Louis XIV.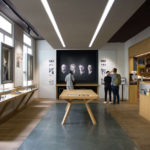 Tucked in the Latin Quarter within the halls of the Sorbonne University, this small museum packs in a lot of history. If you're going to see it (and I think you should!) learn about Madame Curie's life by listening to this episode of the podcast.