This post contains affiliate links, meaning I get a commission if you decide to make a purchase through my links, at no cost to you. Please read my disclosure page for more details.
Category: French History
In France, levels of education of girls have increased steadily since WW2, but it took us a long time to get there. As discussed in this episode with Rebecca Rogers, 210 years ago Napoleon Bonaparte put a big emphasis on educating boys while mostly ignoring the education of girls in France. But not entirely, he setup some fine institutions for the education of girls in France.
Napoleon's "oversight" did not get resolved fast. In episode 79 of the podcast we discussed the difficulties Marie Curie encountered doing her research in the early 1900s. It probably would have been just as bad or worse in many countries, but Marie Curie was yesterday! Why did it take us so long to realize how important it is to educate girls in France?
Discussing the Education of Girls in France
On episode 339 of the podcast, my guest Rebecca Rogers discusses the education of girls in France. Doctor Rogers is a professor at the Université de Paris and conducts research under the banner of the CNRS (a major research entity in France). Her specialty is the history of education. She earned her first degree at Harvard then she came to France to earn many more credentials.
Despite what men (and even some women) used to think, there are no downsides to educating girls. The World Bank reports:
Girls' education is a strategic development priority. Better educated women tend to be more informed about nutrition and healthcare, have fewer children, marry at a later age, and their children are usually healthier, should they choose to become mothers. They are more likely to participate in the formal labor market and earn higher incomes.
By 2021 in France there are slightly more women than men with advanced degrees, but this is a recent development. If you look back in time, there are  very few families in France where grandmothers have higher education degrees. At the same time many more American women were starting to get advanced degrees.
A Brief History of the Education of Women in France
In 1791 Condorcet pleaded that women should be able to take advantage of the same education as men. He argued that this was important because women are the ones educating children and because they would make more interesting companions to men. Then he mentions the fact that by the way women have the same right as men because they're also human beings. It took a long time for that voice to be heard.
In the 1880s education in France went through major reforms and everyone was calling for democratic and secular school systems. At that time there were speeches about the equality of education between social classes and between the sexes, but at the same time they were calling for strictly segregated educational systems.
There were boy's schools and girl's schools. Both sexes didn't get taught the same subject matters. Boys who showed promise were encouraged to get more education while girls were not.
This was especially true in the working class in France where girls were only supposed to learn enough to be good mothers and wives. Even in the higher classes, girls were not allowed to take the Baccalauréat (high school completion diploma).
The first French girl to obtain the Baccalauréat was Julie-Victoire Daubié in 1861. She did this without the advantage of attending high schools that prepare for the exam. Then she had to jump through many hoops just to be allowed to take the exam!
No Single Sex Women's Colleges in France
It took a long time for the culture in France to accept that women should be allowed to study just as much as men. Even many women bought into the idea that higher education was not the place for girls. Maybe women were seen as too fragile? Men didn't need the competition?  Maybe having women in class would "distract" the men?  We know now that these were all silly excuses.
But one of the reasons why American and British women were able to get higher degrees sooner than French women is that in America and in England there were single sex colleges for women. Women couldn't go to Harvard or any of the Ivy League universities right away, but they could get a diploma of higher education at their own schools. These schools were acceptable because women weren't seen as competing with men directly.
There weren't any single sex universities for women in France so it took forever for French women to get higher degrees and start teaching at universities. Women as professors only started in France in 1970, which is shockingly recent.
Women in France and Elementary Education
For as much as women were not allowed to go very far in their education in France, giving girls an elementary education was acceptable and even encouraged early on. Girls have been able to get elementary education in France for centuries because it was clear a woman who could read and write was a more successful mother.
By 1870 in France most people in France were convinced that it was important to give both both girls and boys an elementary education. Since Jules Ferry education is also free in France, so that made things easier.
Women Making Strides in Professional Roles Today in France
Overall, French universities today have 2 women for 1 man. There are a lot of more young women than young men training to become doctors and lawyers. Where women don't do as well in France is computer science, math and to some extend physics. But in other topics women actually dominate.
Maison d'Éducation de la Légion d'Honneur
The Maison d'Éducation de la Légion d'Honneur were schools that Napoleon setup for the daughters of his military officers after they received the Legion of Honor. The Legion of Honor could be given a soldier as well as to a general, so these were young girls of every socio-economic background.
Napoleon meant for these boarding schools to be a model: educate women for 4 to 6 years after elementary education so they can be better wives and mothers.  Napoleon didn't want any "femmes savantes" or "raisonneuse", he wanted docile educated women.
The first one was setup in Écouen under the direction of Madame de Compan. You can visit this chateau as it is now the Musée National de la Rennaissance. Even long after Madame Compan's life, these schools continue as girl schools which is unusual in France.
Napoleon founded two Maisons Impériales Napoléon and the 6 Maisons d'orphelines. In the end only 3 survived after then fall of the empire and only two continue to this day. The most prestigious is at Saint Denis not far from the Basilique Saint-Denis. The second one is La maison d'éducation des Loges in Saint-Germain-en-Laye.
The Musée Rodin in Paris today was also a school for the education of girls at one point. Unlike the ones mentioned above, it was for girls of the nobility.
A Few Publications by Rebecca Rogers
FOLLOW US ON:
Discussed in this Episode
La maison d'éducation des Loges in Saint-Germain-en-Laye
Subscribe to the Podcast
Apple
Google
Spotify
RSS
Support the Show
Tip Your Guides
Extras
Patreon
Audio Tours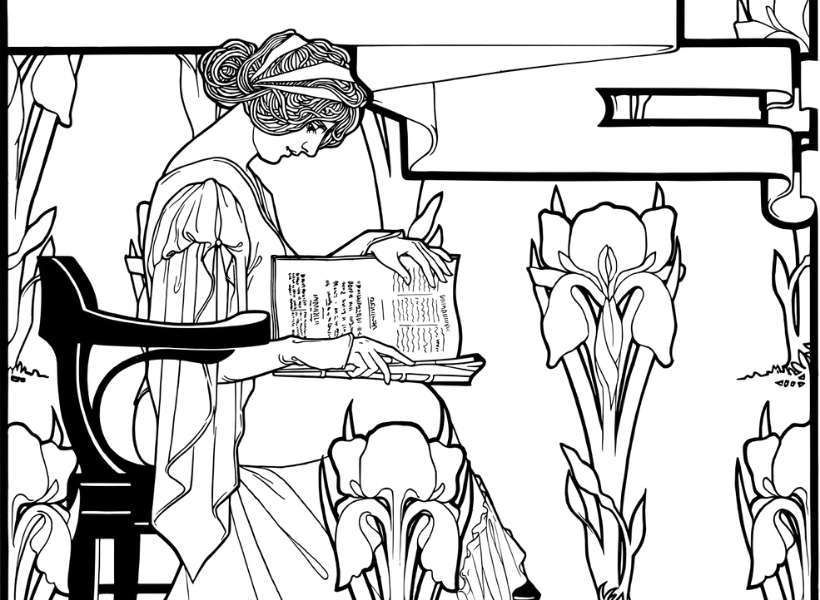 Category: French History