Categories: First Time in Paris, Paris, Paris Walks
This episode features our frequent and very popular guest Elyse Rivin. If you enjoy her episodes, please consider supporting her on Patreon.
The Lure of Montmartre
In today's episode Elyse and Annie look at the lure of Montmartre and wonder if Montmartre is the soul of Paris or just another tourist trap. There is no doubt that Montmartre attracts a lot of visitors, but should it?
Elyse argues that given its history—which she explains in this episode—Montmartre deserves its popularity. Annie finds it too touristy. Who's right?
Dear reader, and soon to be visitor to Montmartre, you need to consider that Montmartre is out of the way from central Paris. Going there takes at least a half hour in each direction. Worth it anyway? We help you decide, but in the end it's up to you.
Of course, we also talk about the iconic Sacré Coeur,  the Montmartre church everyone looks up at from central Paris. And what about the artists at Montmartre? Are they any good? Are there any decent restaurants in Montmartre?
We help you get the lay of the land before you go, and warn you about the curse of Montmartre: pickpockets. Please, do not ignore this warning.
FOLLOW US ON:
Subscribe to the Podcast
Apple
Google
Spotify
RSS
Support the Show
Tip Your Guides
Extras
Patreon
Audio Tours
Recommended in this Episode
A la mère Catherine on place du Tertre. or one Annie enjoyed very much, Le Potager du Père Thierry (16 rue des Trois Frères), it is very small, reserve the day before!
Episode Highlights
Where is Montmartre in Paris?
How to Get to Montmartre
Montmartre as a Neighborhood
A Brief History of Montmartre

Where did the name Montmartre come from?
Martyrs at Montmartre
The incredible story of Saint-Denis at Montmartre

Long ago, Montmartre was a separate Village
The Vineyard in Montmartre
The importance of Montmartre during the French Revolution
How Did Montmartre Become a Place for Artists?
A must-see in Montmartre: Le Mur des je t'aime or Wall of Love
Annie's affection for the story of the Passe Muraille on Place Aymé
Save
Save
Save
Save
Save
Save
Save
Save
Save
Save
Save
Save
Save
Save
Save
Save
Save
Save
Save
Save
Save
Save
Save
Save
Save
Save
Save
Save
Save
Save
Save
Save
Save
Save
Save
Save
Save
Save
Save
Save
Save
Save
Save
Save
Save
Save
Save
Save
Save
Save
Save
Save
Save
Save
Save
If you enjoyed this episode, you should also listen to related episode(s):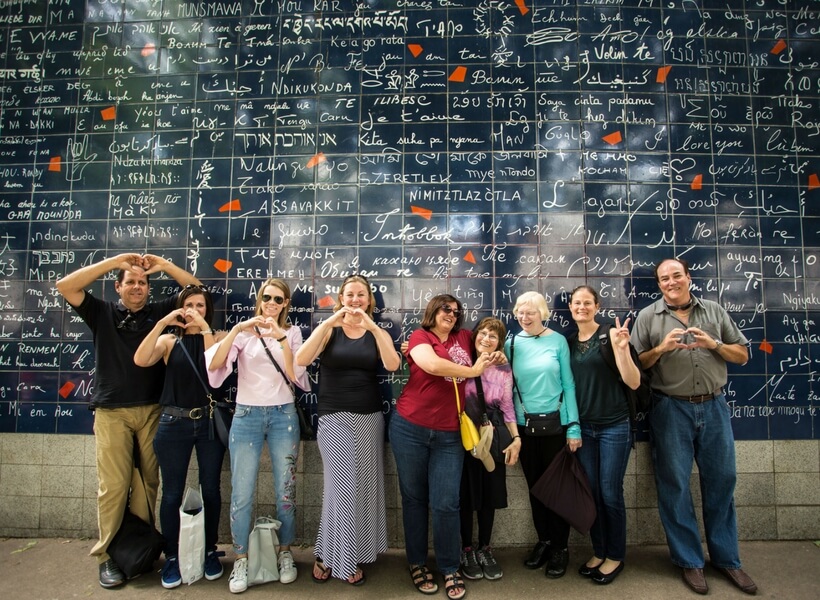 Read more about this episode
Show Notes
Categories: First Time in Paris, Paris, Paris Walks