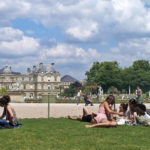 What are the best places to have a picnic in Paris? Is it OK to open a bottle of wine in a park in Paris? Where are the best places to get your picnic foods? It's all in today's episode!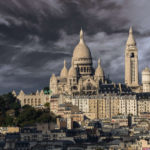 Do you want to learn about Montmartre? In this episode you'll hear about the good, the bad, and the ugly!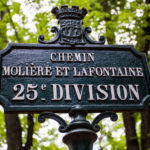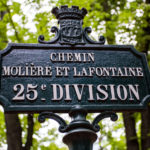 The Père-Lachaise Cemetery is the most visited cemetery anywhere in the world, and for good reason. But there are no signs taking you to the famous graves, in this episode I give you some tips so you don't get lost with no hope of escape...!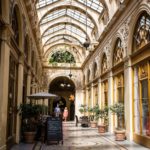 Have you thought about going out of your way to visit the best covered passages in Paris? Here's what you need to know to pick the right ones for you, because remember, some are fancy and others are grungy. There is something for everyone on today's episode!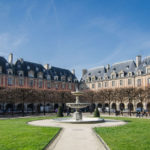 The Marais is a neighborhood in Paris that features small medieval streets, amazing mansions, great shops, cafés and restaurants, as well as some amazing museums. This is your free audio guide to how you can best visit this most charming Paris area.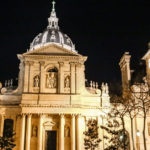 Episode 7 of the Join Us in France Travel Podcast is all about the Latin Quarter. The atmosphere, the night-life, the shops you will find there and why you should go. We also give you a detailed description of the route you could take with all the street names and a map you can take on your trip.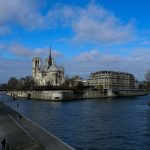 In this episode Elyse tells us about Ile de la Cité, the place where Paris was born. We explain why you should take a stroll and enjoy the beautiful and romantic Ile de la Cité in Paris. You could visit the Crypt on the Parvis, or the Conciergerie, or maybe walk up the tower of Notre Dame and look for a very famous hunchback? You should definitely enjoy a relaxing moment in one of the many Brasseries on Ile de la Cité. Even if you only have two hours in Paris, you must go there!