Categories: First Time in Paris, Paris, Paris Walks
Let me tell you what makes for a great picnic in Paris. It's not so much the food (although it can be divine!) but the spot where you have your picnic. You go out of your house to eat outside because of the view, don't you? Otherwise, most of us are more comfortable sitting at a dining room table. But with these Paris spots in the background, it's worth going outside to enjoy your meal!
Where to Go for Your Picnic in Paris
As you listen to today's episode you will find out where the 12 best sport for a Paris picnic are and what you will find there when you go. Some are perfect for romance, others are best for families with children, others again are for those who are nostalgic for the picnics of yesteryear. There is a perfect spot for everyone's picnic in Paris, and they are all here!
French Picnic Foods
And what about French interesting French picnic foods? Are you ready to get adventurous and try a little something really French? Annie describes "Salade de museau", and it  is definitely for the adventurous eaters among us! And for vegetarians, try "célery rave", it's a favorite of mine and will introduce a new flavor for you.
Ready-Made or Make Your Own?
Should you get a pre-made sandwich at a boulangerie such as Paul, or go to different stores get exactly what you want? Is going to a cheese shop always a good idea? What about stopping by a grocery store such as Franprix or Monoprix to get a little bit of this and that? The answers are all in today's episode!
Recommendation
If you love to cook at home (a very French thing to do!) you should really check out this App for meal planning and shopping. I've been using it for a year and I don't know how I managed without it before!
FOLLOW US ON:
Discussed in this Episode
Pont des Arts
Vert Galant Park
Quai des Tournelles along the Seine
Jardin du Luxembourg
Place des Vosges
Jardin du Palais Royal
Champ de Mars or Trocadero
Square Marcel Bleustein-Blanchet in Montmartre
Buttes de Chaumont Park
Square des Batignoles (shopping on rue de Lévis)
Parc Monceau (shopping on rue de Lévis)
Lac Daumesnil in the Bois de Vincennes
Subscribe to the Podcast
Apple
Google
Spotify
RSS
Support the Show
Tip Your Guides
Extras
Patreon
Audio Tours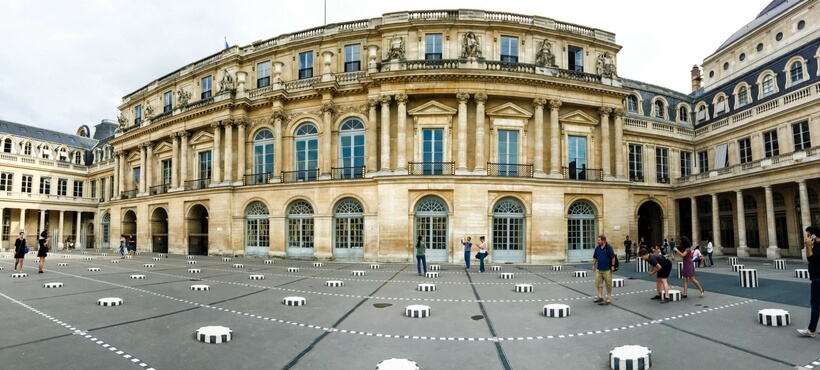 Read more about this episode
Show Notes
Transcript
Categories: First Time in Paris, Paris, Paris Walks