Tags:
Episode with Elyse
Categories: First Time in Paris, Paris, Paris Walks
CLICK TO PLAY THIS EPISODE
This episode features our frequent and very popular guest Elyse Rivin. If you enjoy her episodes, please consider supporting her on Patreon.
Today we explore the Covered Passages in Paris and why return visitors to the City of Light should definitely consider visiting some of them. There are lots of them all over Paris, but in today's episode we are discussing our favorites.
These passages are known under many names: "galeries" or "passages couverts" in French. Occasionally they are also called "arcades" or "shopping galeries".  No matter what you call them, they are a nice place to go explore on a rainy day!
Elyse explains how they came to be historically, why she likes them so much, and suggests a few you may want to concentrate on because they offer particularly wonderful architecture or ambiance.
What You Will Learn About in this Episode
What are the Covered Passages?
Where can you explore the Covered Passages in Paris?
How French Kings and Noblemen created the Galleries
The Galleries were the original shopping malls
Explore the Covered Passages in Paris:

Passage Panorama (Near Galeries Lafayette and Printemps, 1799)
Passage Jouffroy (1847)
Passage Verdeau (think "verre d'eau!", 1847)
Galerie Vivienne (Palais Royal area)
Galerie Véro-Daudat
Passage Brady (ehtnic foods from Pakistan and India)
Galerie Colbert near the Bibliothèque Nationale
Passage du Grand Cerf between rue Saint-Denis and place de la République
Passage des Princes
Passage de Choiseul (1825, had theaters and cabarets)
Learn More: Paris Walks, How to Skip the Lines in France
Save
Save
Did you get my
VoiceMap
Paris tours yet? They are designed for people who want to see the best of Paris neighborhoods
and
put what they are looking at into historical context. There are so many great stories in Paris. Don't walk right past them without having a clue what happened there! You can buy them directly from the VoiceMap app or click
here
to order activation codes at the podcast listener discount price.
Subscribe to the Podcast
Apple
Google
Spotify
RSS
Support the Show
Tip Your Guide
Extras
Patreon
Audio Tours
Merchandise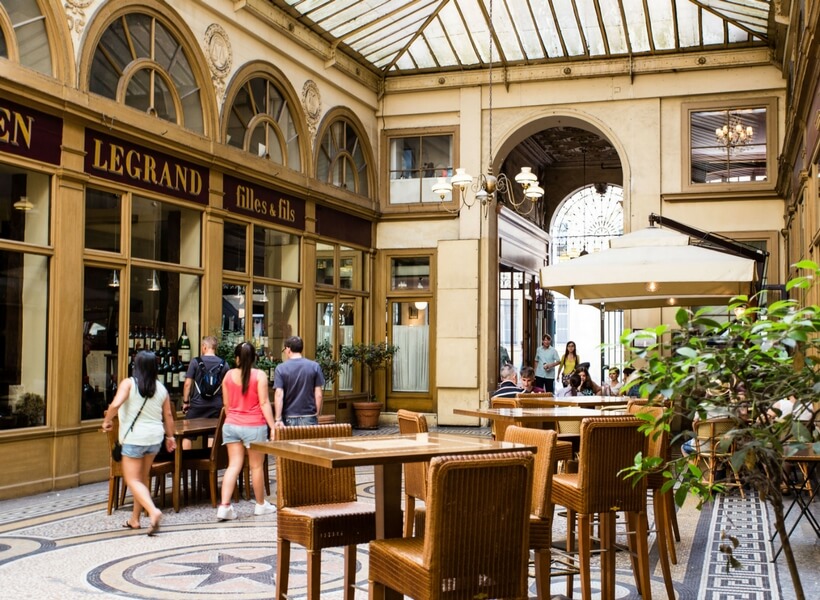 Read more about this episode
Show Notes
Categories: First Time in Paris, Paris, Paris Walks