CLICK TO PLAY THIS EPISODE
Welcome to the Marais Neighborhood in Paris!
Le Marais neighborhood in Paris is a both a must-see and a trendy place. Yes, it used to be a swamp, but be assured it hasn't been one for many centuries! The Marais is one of the oldest, most charming neighborhoods of Paris, which is why so many guidebooks recommend that you go visit it.
In this episode, Elyse takes us on a walk through the Marais neighborhood, explaining about the history and most important landmarks as she goes along. This is a great episode to listen to before you walk the Marais neighborhood yourself so you understand what you see and enjoy it to the fullest.
The Marais neighborhood is where you will find many lavish Hôtel Particulier, the place des Vosges, narrow streets, wonderful restaurants, wonderful small shops, great museums such as the Picasso Museum, the Pompidou Museum, and the Carnavalet Museum (closed until late 2019), to name just a few.
What You Will Learn About in this Episode
Historical Backgroud of Le Marais neighborhood in Paris
Knights Templars
Later developments with Henry IV
Place des Vosges
Village Saint-Paul
There are many museums in Le Marais
Jewish Museum in Le Marais
Brunch is the new trend in France
Le Marais as a gay neighborhood
The feel of Paris
More Must-See in Le Marais

Place des Vosges
Hôtel de Sully
Musée Carnavalet (Closed until late 2019)

Picasso Museum
Cognacq-Jay (free)
Hôtel de Soubise
Victor-Hugo apartment (free)
Maison Européenne de la Photographie
Musée de la chasse et de la nature
Musée de la poupée (dolls)
Elyse's tour in the Marais
Elyse's Walking Tour in the Marais
To follow in Elyse's footsteps and not miss anything in the Marais, listen to the episode minute 42 until minute 48 where she outlines her favorite walk around the Marais.
Save
Save
Save
Save
Save
Save
Save
Subscribe to the Podcast
Apple
Google
Spotify
RSS
Support the Show
Tip Your Guide
Extras
Patreon
Tour with Us
Merchandise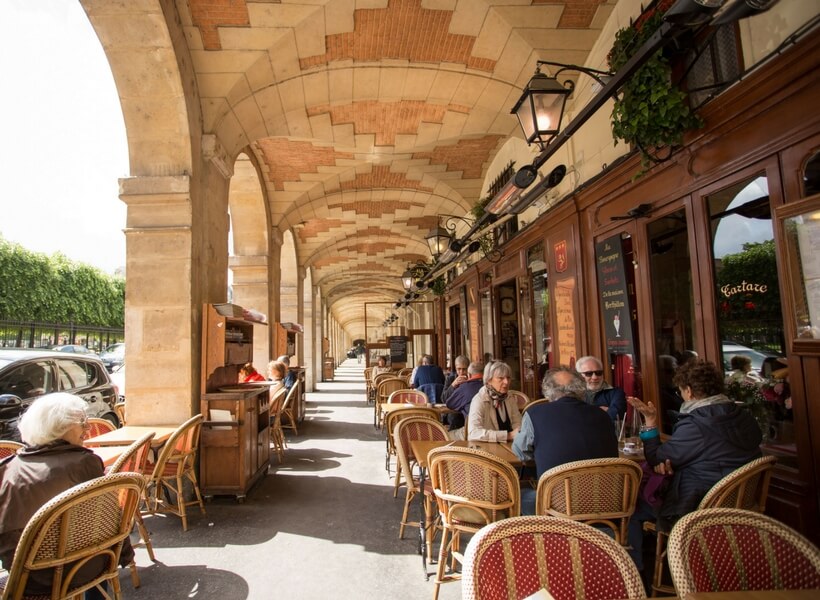 Read more about this episode
Show Notes
Categories