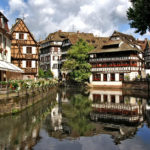 Strasbourg and Alsace are such a wonderful part of France! Elyse takes us to the gorgeous region of Alsace--where she used to live--and we linger in the city of Strasbourg.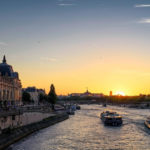 Thinking of visiting the Orsay Museum in Paris? It's a wonderful place, but it's usually crowded so you'd better learn a little bit about it before you go!Is Versailles worth the trip or not? Some people absolutely LOVE it while others think it's over the top. It is certainly an important part of French history and in this episode we give you tips on how to avoid the lines!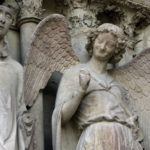 How about venturing out of Paris to go drink some champagne at the source? Let's talk about how to do that in one day on the TGV bullet train!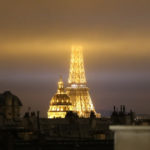 Is the Eiffel Tower Worth the Visit? Is It a Tourist Trap? You'll be able to decide for yourself after listening to this episode of the podcast!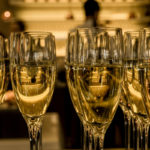 Who were the key players in the development of Champagne? Listen to this episode to find out and prepare your trip to the lovely Champagne Region of France, or at least, go there in spirit!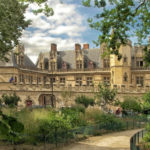 Let Elyse take you on a walking tour of the Cluny Museum. What will you see there? When we recorded this episode Annie hadn't seen it yet, but it's now a favorite. Listen to this episode and then maybe you'll want to see it too!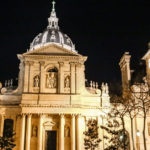 Episode 7 of the Join Us in France Travel Podcast is all about the Latin Quarter. The atmosphere, the night-life, the shops you will find there and why you should go. We also give you a detailed description of the route you could take with all the street names and a map you can take on your trip.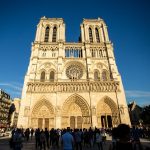 Notre Dame Cathedral Self Guided Tour: Here's your chance to "Do" Notre Dame without missing a thing!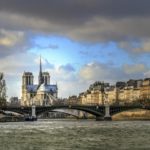 In episode 5 of the Join Us in France Travel Podcast Elyse gives us a description of all the things you can see in Notre Dame de Paris Catheral from an archituctural perspective. Innovations of Notre Dame, the art you will see there, stained glass windows, chimeras and gargoyles, general information on medieval architecture and the language of church statues. For photos and show notes go to joinusinfrance.com/5