This post contains affiliate links, meaning I get a commission if you decide to make a purchase through my links, at no cost to you. Please read my disclosure page for more details.
Categories: Burgundy Area, French Food & Wine
Unless you're a wine connoisseur, it's possible you've never heard of Beaune, Burgundy. But I suspect anyone who loves wine has heard of this small city at the heart of Burgundy. But have you heard of Pommard, Corton-Charlemagne, Romanée-Conti, Meursault, Santenay,  Savigny-les-Beaune? All of these world-famous vineyards are really close to Beaune!
Wine Touring in Burgundy
What's the secret all these towns in Burgundy share? Why are so many amazing wines produced in these small towns? What will you experience when you go wine touring in Burgundy?
On this episode of the podcast we talk to three listeners who have visited Beaune and other nearby towns in Burgundy and share their thoughts about the best things to do in this part of France.
There Is More to Beaune than the Wine
So, if you love wine, there's no question you'll be visiting in order to do some wine touring. But if not, we have plenty of other things for you to do there also as you will hear in this episode.
Hospices de Beaune
On the top of that list is the Hospices de Beaune. You should plan to spend at least two hours there and whatever you do, do not miss the altarpiece! I bet many people miss it because it's in a separate room on the way to the exit and tired visitors probably go right past it thinking they are done.
In the episode we go into details about the history of this amazing charitable institution. Listen before you go so you understand better what you are looking at!
Local Gastronomy
Matt, one of my guests on today's show, loves the food in Beaune so much he says it's his favorite anywhere. I don't love it all that much as he does. To me there are too many wine sauces, the flavors are too strong. But there is definitely plenty for you to taste there!
How Long Do You Need to Spend in Beaune?
If you're not going to do a lot of wine tasting and wine touring, one day is enough. If the point of your visit is to visit wineries, then they sky is the limit, there are so many of them!
Book Your Car in Advance Especially if You Need an Automatic!
Renting an automatic is not as difficult as it used to be in France, but depending on the place where you'll pickup they may or may not have a car that suits your needs. Shop for your rental car in advance!
FOLLOW US ON:
Discussed in this Episode
Beaune Gastronomy
Beaune Hospices
Beaune Wine Auction
Cycling in Burgundy
Dijon Mustard Manufacturing
Subscribe to the Podcast
Apple
Google
Spotify
RSS
Support the Show
Tip Your Guides
Extras
Patreon
Audio Tours
If you enjoyed this episode, you should also listen to related episode(s):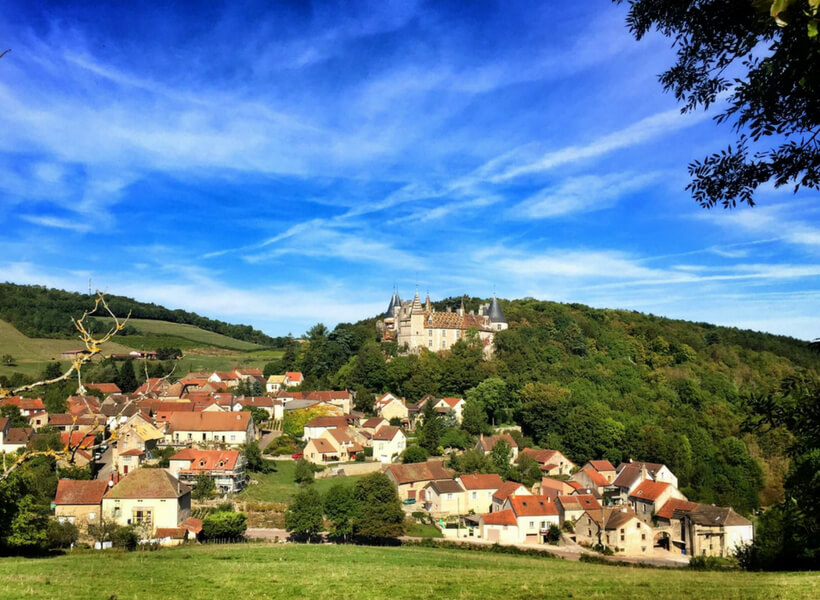 Let's Review
Beaune, Burgundy is quaint and posh. To me it didn't feel as friendly and laid back as many other parts of France. But again, when you sell wine at the kinds of prices they do, you have to come across as serious and deliberate, don't you?
The history of Beaune and charity is also amazing, and it is entirely intertwined with the wine business today. Wine touring in Burgundy will definitely show you parts of France most visitor never get to and you'll be stunned by how much of French history happened right there!
Read more about this episode
Show Notes
Categories: Burgundy Area, French Food & Wine