Categories: Burgundy Area, Off the Beaten Track in France
Burgundy Wines
Each late January in Burgundy you can enjoy the Saint Vincent Tournante Burgundy Wines Festival. It is a combination of religious and secular traditions in celebration of Burgundy wines and the Saint Patron of wine. The statue of Saint Vincent goes around from village to village and the honor of hosting the statue is given to a different family each year.
This year the celebrations are centered around the village of Irancy in the Auxerroi, about two hours drive south-west of Paris.  Kelly Kamborian tells us how to best enjoy the festival as a visitor.
How Did Saint Vincent Become the Patron Saint of Wine?
Saint Vincent was born in Spain and was the Bishop of Saragossa, Spain, but he never actually came to France, so how did he end up being the Patron Saint of wine makers?  There are several stories as to why Saint Vincent became the Patron Saint of Wine and wine-makers.
One possibility is the sound of his name. In French "vin-cent" sound like you're saying wine and blood "vin" and "sang". A second story has to do with the way he was martyred. This is taking place in 304, and they say he might have been crushed in a wine press. A third story has to do with Saint Vincent and his donkey, which escaped and grazed on a patch of vineyard. The people got mad at him and chased him away. But the next year, that's the part of the vineyard that grew the best, so he may have invented pruning.
Saint Vincent never came to Burgundy, but his relics did, and he has been honored for centuries in the Burgundy area.
La Confrérie des Chevaliers de Tastevin
This brotherhood called the Confrérie des Chevaliers de Tastevin was created in 1934 at a time of economic depression. There were good harvest and good wines, but not enough demand. Some wine growers in Nuits Saint Georges came together to do something about this.
Since they didn't have the wherewithal to show their wines to everyone, they decided they should attract people to them so they could see for themselves. They created an event which was a big dinner with wine tasting and the first time they held is was Nov 16th, 1934. Their mission at the time and to this day was to promote and sell Burgundy wines.
At one point the Confrérie was able to use the Château de Clos de Vougeot and much later the French State sold the château to the Confrérie and they are now in charge of this National Monument.
A "tastevin" is an implement to taste wine and is a symbol of a person knowledgeable about wine. Sommeliers often wear one.  This is a brotherhood that includes women as well. Saint Vincent, Bacchus and Noah are invoked at their meetings.
Wine Auction at the Hospice de Beaune
The wine charity at hospices de Beaune is the largest charity wine action in the world. It takes place on the 3rd Sunday in November every year. The wine is made under ground beneath the hospice and every year they auction the wine by the barrel. This auction raises 4 or 5 million euros each year.
They auction a mixture of three grades of wines: village, premier cru and grand cru wines. That way so customers can buy wines at many price points.
If you'd like to plan a visit with Kelly, send her an email: kellykamborian@gmail.com
FOLLOW US ON:
Discussed in this Episode
Irancy
Nuits Saint Georges
Château de Clos de Vougeot
Beaune
Mersault
Burgundy Tours
Burgundy Wines
Chevalier du Tastevin
Wine Auction Hospice de Beaune
Wine Festival in France
Subscribe to the Podcast
Apple
Google
Spotify
RSS
Support the Show
Tip Your Guides
Extras
Patreon
Audio Tours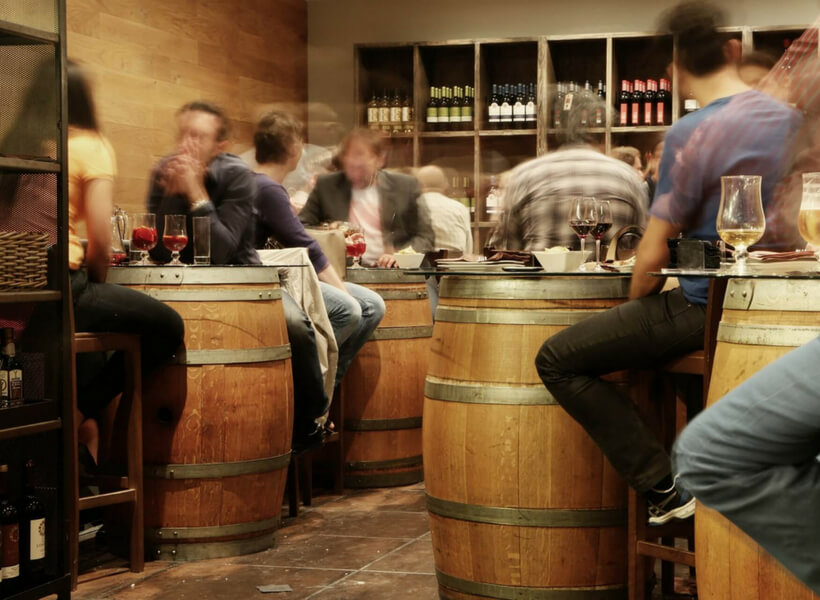 Categories: Burgundy Area, Off the Beaten Track in France