Categories: Family Travel, Paris
A lot of people wonder, should I even take my kids to Paris? Will they get anything out of it? It really depends on their ages as you probably know.
Alex Dionne and her husband decided to bring the kids and they were pleasantly surprised how child-friendly Paris is.  Alex shares that when the kids are old enough and like to experience new things, you can make wonderful memories in Paris as a family, including some places that are totally off the beaten track.
I am not surprised they had such a good time and thanks for the great photos Alex and family!
FOLLOW US ON:
Discussed in this Episode
Behind the Scenes Tour at the Eiffel Tower
Centre Georges Pompidou
Louvre
Musée des Arts et Métiers
Musée des Arts Forains
Musée du Quai Branly
Museum of Hunting and Natures
Parc de Bercy
Paris Museum of Hunting and Nature
Paul Klee Exhibit
Place des Vosges
Promenade Plantée
Rosiers - Joseph Migneret Garden
Sunday Bird Market behind Notre Dame
Subscribe to the Podcast
Apple
Google
Spotify
RSS
Support the Show
Tip Your Guides
Extras
Patreon
Audio Tours
Recommended in this Episode
Airbnb  Recommended in this Episode: Rosier 5 étoiles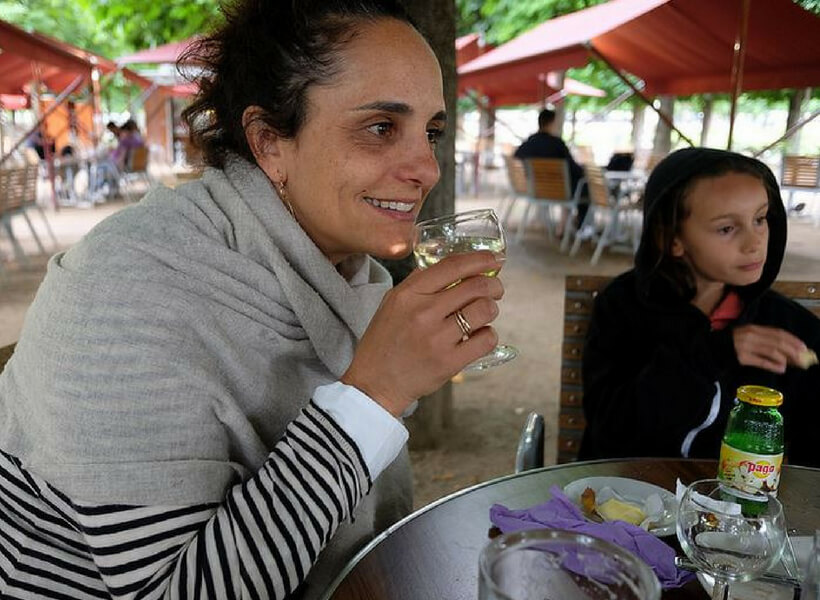 Let's Review
When visiting Paris with children, remember this: audio guides can do wonders with kids who enjoy them. They got a lot more out of the visits than they would have otherwise and it kept their interest longer.
My guest on today's trip report did a lot in Paris in their 5 days, it's hard to believe that they could cram that much in, but they did! They did it by anchoring each day with specific activities that had been booked in advance. That way, they got going and got a lot done in a short time.
When you're in Paris, it's really hard to do less than 20,000 steps in a day, so build up your stamina before you come!
What would Alex recommend people skip in Paris with children? The Place des Vosges. Nothing much there for kids. It is pretty and full of history, but not everybody's cup of tea.
Read more about this episode
Show Notes
Categories: Family Travel, Paris