Categories: France on a Budget, Paris
This episode features our frequent and very popular guest Elyse Rivin. If you enjoy her episodes, please consider supporting her on Patreon.
Welcome to another episode of Join Us in France, the podcast that unveils the hidden gems and lesser-known treasures of France. Today, we're taking you on a journey that reveals the incredible array of free experiences that Paris has to offer.
From the charming streets of the 12th and 13th arrondissements to the fascinating cemeteries, world-class parks, and bustling markets, there's something for everyone in our tour of the city's best-kept secrets.
So Many Things Are Free in Paris!
Discover the magic of Paris on a budget in this episode where we discuss all the things that are free in Paris. There are so many hidden gems! Here are just a few:
Musée d'Art Moderne de la Ville de Paris: A museum dedicated to modern and contemporary art from the 20th and 21st centuries.
Petit Palais, Musée des Beaux-Arts de la Ville de Paris: Showcases a variety of artwork, including paintings, sculptures, and decorative arts.
Musée Carnavalet: Dedicated to the history of Paris, this museum exhibits art, archaeological artifacts, and historical items.
Musée Cognacq-Jay: A collection of 18th-century fine and decorative art.
Musée de la Vie Romantique: Located in a 19th-century townhouse, this museum highlights the Romantic era, including art, literature, and personal effects of Romantic writers and artists.
Maison de Victor Hugo: The former home of the famous writer Victor Hugo, this museum showcases his personal belongings, manuscripts, and artwork.
Musée Zadkine: Dedicated to the works of Russian-born sculptor Ossip Zadkine, this museum features his sculptures, drawings, and photographs.
Maison de Balzac: The former home of French novelist Honoré de Balzac, this museum displays his manuscripts, personal items, and artwork.
No Ticket Required
Join us as we uncover a Paris that's rich in culture and history, where the best experiences don't require a ticket or reservation. We'll also discuss the numerous free museums in Paris that welcome visitors either all the time or during specific periods, ensuring that art and knowledge are accessible to all who seek them.
So, sit back and relax as we whisk you away on a whirlwind tour of the French capital, unlocking its priceless treasures and unique experiences without breaking the bank. Whether you're a first-time visitor or a seasoned Parisian, our comprehensive guide will help you discover the lesser-known gems that make Paris truly magical. And before you come, you should also look at the list of free in Paris activities the Paris Tourist Office keeps.
More episodes about enjoying France on a budget
#podcast, #france, #budget, #travel
FOLLOW US ON:
Discussed in this Episode
Do venture into the 12e and 13e arrondissements of Paris
Paris cemeteries are interesting and always free
Paris has some of the best parks in the world
Vélib bicycles are free the first half hour
Food markets in Paris (March d'Aligre)
Saint-Ouen flea market
Galeries Lafayette and the view from the roof
Paris Plage
Places where you can go danse are Quai Saint-Bernard or Quai de la Tournelle and Place Colette
Free movies on at La Vilette (look for Cinéma en Plein Air)
Go to the Carrousel du Louvre
There are a lot of free museums in Paris either always or some of the time
You can go all the way up to the Pompidou without a ticket
Brâncuși Studio
The permanent exhibit of the Petit Palais is free
Maison de Balzac in Passy
Maison de Victor Hugo on Place des Vosges
Subscribe to the Podcast
Apple
Google
Spotify
RSS
Support the Show
Tip Your Guides
Extras
Patreon
Audio Tours
If you enjoyed this episode, you should also listen to related episode(s):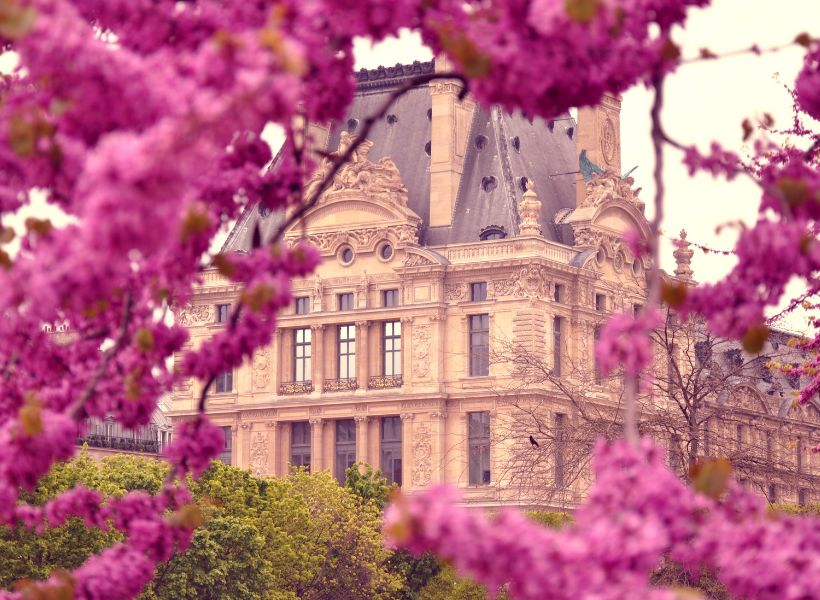 Read more about this episode
Show Notes
Transcript
Categories: France on a Budget, Paris