This post contains affiliate links, meaning I get a commission if you decide to make a purchase through my links, at no cost to you. Please read my disclosure page for more details.
Categories: Christmas in France, Hauts-de-France
On this episode of the podcast, Annie talks to Amanda Brikerhoff about her visit to Christmas markets of Northern France and Belgium. On previous trips Amanda had also visited Christmas Markets in Germany and Austria, so Amanda compares the experience.
They spend one week split between Northern France and Belgium. They landed in Paris and picked up a car at CDG (make sure you reserve before you arrive or you'll be stunned at the prices!) Then they drove around starting with a short stop in Beauvais, then to Amiens, Arras, St. Valery-sur-Somme, Etaples
She definitely has her favorites and she explains why! Christmas markets are not all created equal, and some things about them are a little off-putting to tell you the truth. Stay tuned, we'll help you choose the best!
Hotels Recommended in this Episode
Amiens: Une maison en ville (maison d'hôte)
Lille: Grand Hôte Bellevue
Ghent: Ganda Rooms & Suites
Reims: La caserne Chanzy
FOLLOW US ON:
Discussed in this Episode
A quick stop in Beauvais [04:48]
Staying in Amiens [08:11]
Visiting the Amiens Christmas Market on a Sunday [10:27]
Macarons d'Amiens [11:24]
They don't sell a lot of Christmas ornaments at French Christmas Markets [12:57]
A stop at the Medieval town of Saint-Valery-sur-Somme [14:53]
The WW1 military cemetery at Etaples [15:03]
The festive Christmas Market of Arras [15:51]
Belgian and Flemish architecture in Arras [17:11]
Looking for local handmade items [18:04]
Mulled wine and regional foods [20:44]
Saint Leu district in Amiens [22:18]
Light show at the Amiens Cathedral [22:46]
The Christmas Market at Lille [26:09]
The Lochnagar Mine Memorial [26:36]
The Christmas Market in Bruges Belgium [29:21]
The Basilica of the Holy Blood in Bruges [30:34]
A night in Ghent [32:33]
The Ghent Alterpiece in Ghent [33:05]
Enjoying Belgian Waffles [35:49]
The Reims Christmas Market [38:58]
The Reims Cathedral and light show [40:46]
What was your favorite Christmas Market of all these towns? [43:48]
Comparing Christmas Markets in Europe [45:31]
Subscribe to the Podcast
Apple
Google
Spotify
RSS
Support the Show
Tip Your Guides
Extras
Patreon
Audio Tours
If you enjoyed this episode, you should also listen to related episode(s):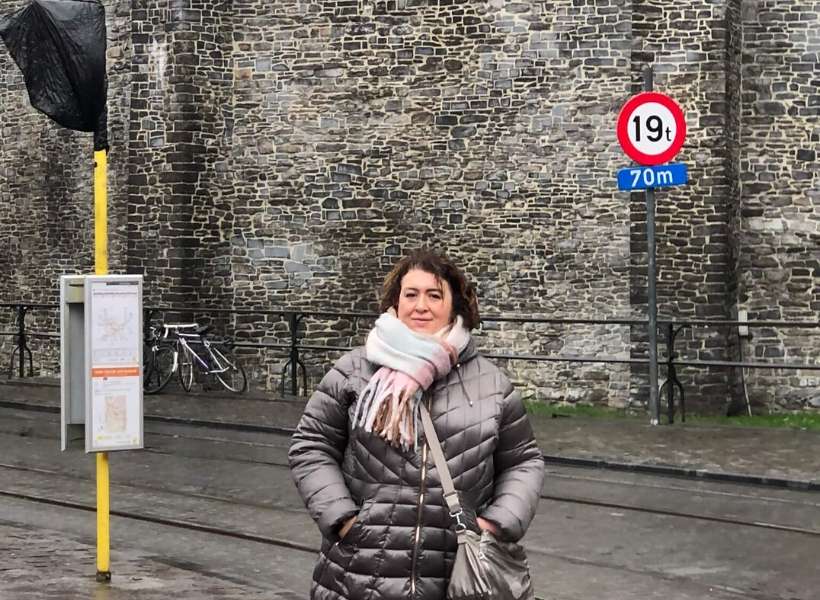 Read more about this episode
Transcript
Guest Notes
Categories: Christmas in France, Hauts-de-France