CLICK TO PLAY THIS EPISODE
Christmas markets have become a staple of French life, and some of them have become extremely well-known. The one on the Champs Elysées has been popular with visitors and French people alike.
On today's epside Annie takes you along on her stroll at the Christmas Market, on Champs Elysées in Paris, on a chilly Sunday night in December 2016. As you will hear in the recording, the atmosphere is festive and visitors are enthralled by the food offerings.
The Paris Christmas Market on the Champs Elysées Was Cancelled in 2017
But the Christmas Market on the Champs Elysées also had its detractors. My impression was that everybody was having a good time, but I had to admit that the quality of goods on offer was so-so. Unlike the markets in Alsace, this one had a lot of imported goods that you could buy anywhere. The city decided they wanted to do better than that.
The Paris Christmas Market Will Be Back in 2018
The entrepreneur who put on this market (and others around Paris) got in trouble with the current mayor of Paris and they cancelled the 2017 Christmas market on the Champs Elysées. Was it just over the low quality of vendors he picked out? Was it political? I don't know.
But they have now come to an agreement and he will be able to put on a market at the Tuileries Gardens instead of the Champs Elysées. It's not very far, the gardens are going to be easier to secure as far as crowd control is concerned, so it's hard to say why.
But the Paris Christmas market is back on for 2018 and you can read all the details about the 2018 here.
Subscribe to the Podcast
Support the Show
Tip Your Guide Extras Patreon Tour with Us Merchandise
Share this episode
If you enjoyed this episode, you should also listen to related episode(s):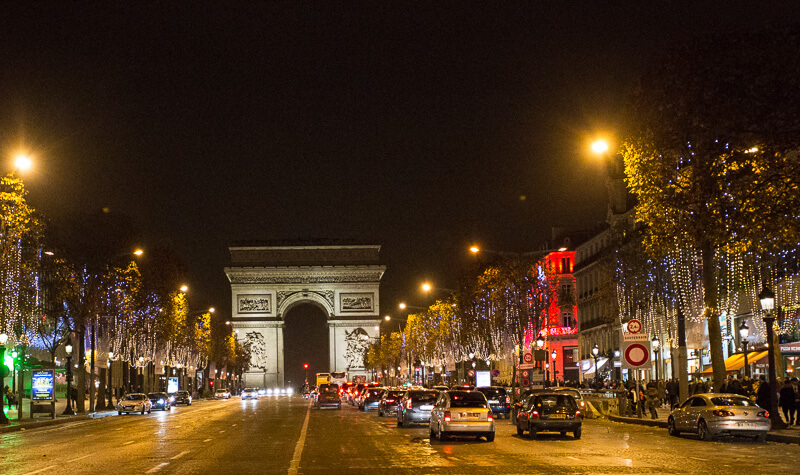 Let's Review
Go to Paris in December! It's a lovely time of year. Make sure you pack a warm coat, a hat, some gloves and warm shoes, and take lots of coffee breaks. Once you've tried all these wonderful foods, you'll be glad for all the walking necessary in Paris!
Read more about this episode
Category