Category: Christmas in France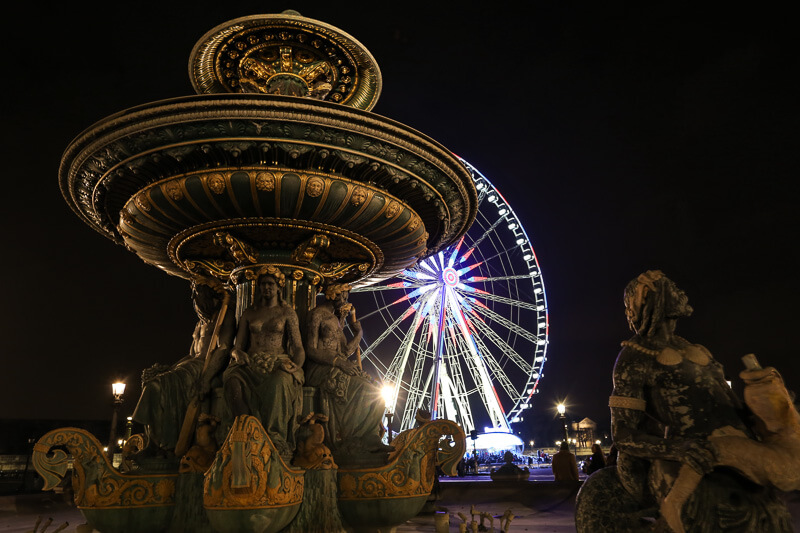 I started my visit from Place de la Concorde and walked up the Champs Élysées. It is possible the fountain was turned off because it froze every night in Paris while I was visiting.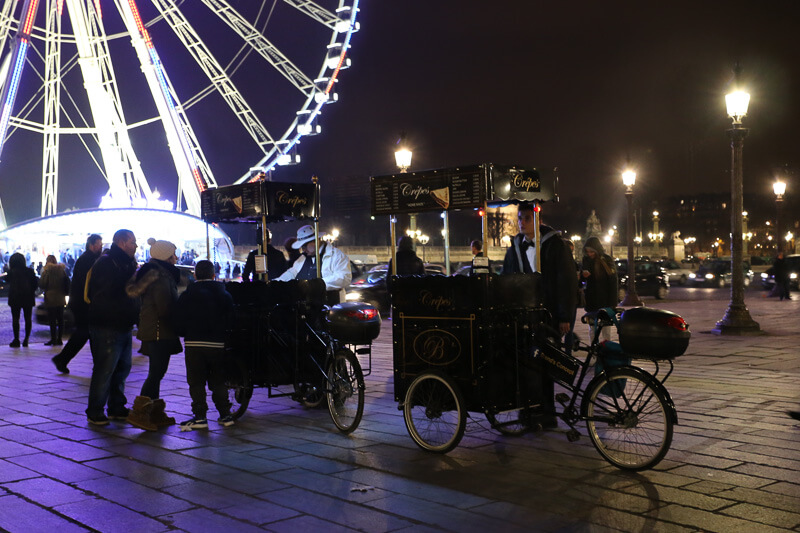 Even if you don't like to eat roasted chestnuts, the smell is so nice!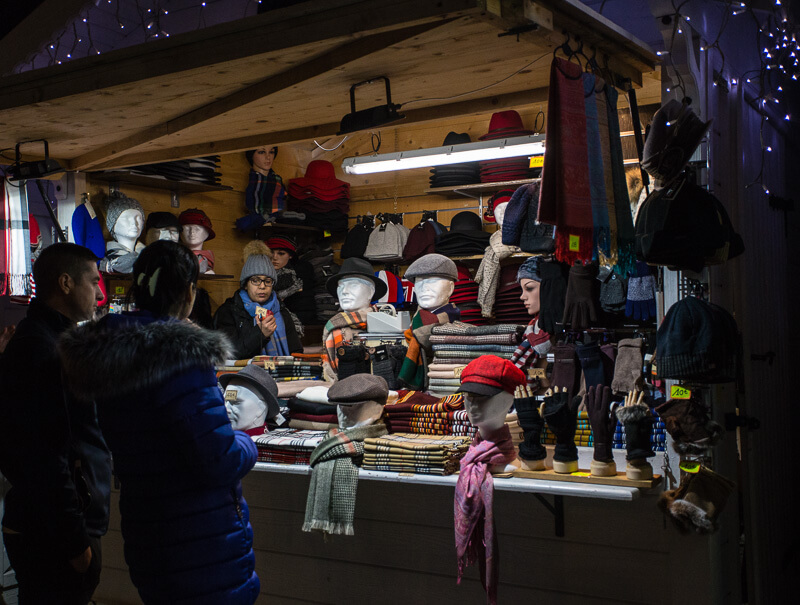 How about a beret? They are popular in France, even with some younger men!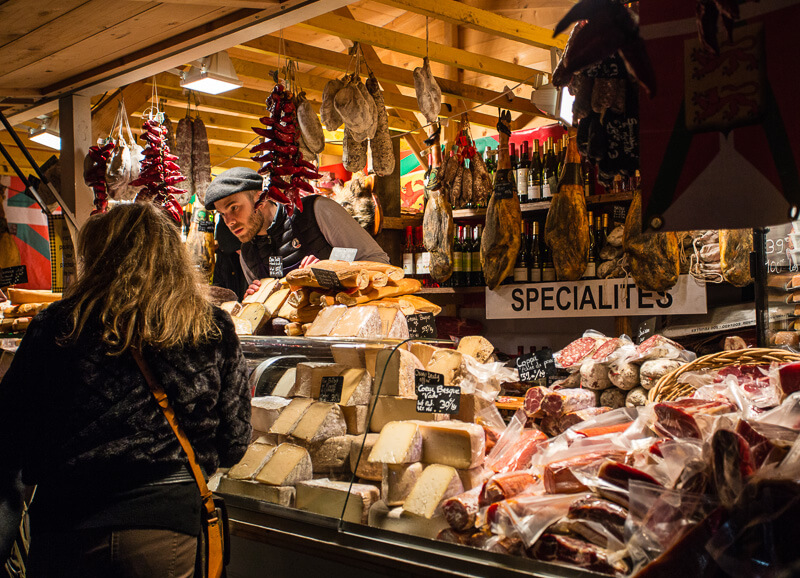 Basque specialties. See the red piment d'espelette ? This pepper is mild and has a pleasant flavor.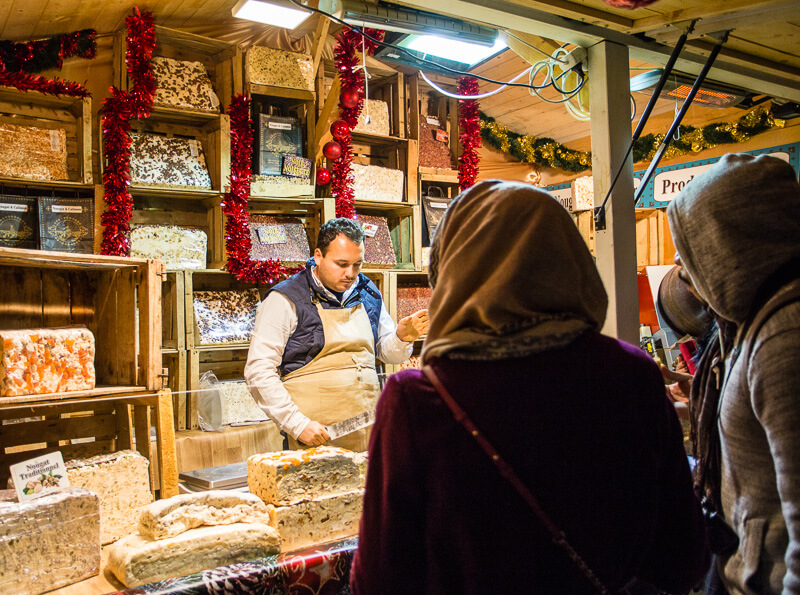 Nougat is such a treat!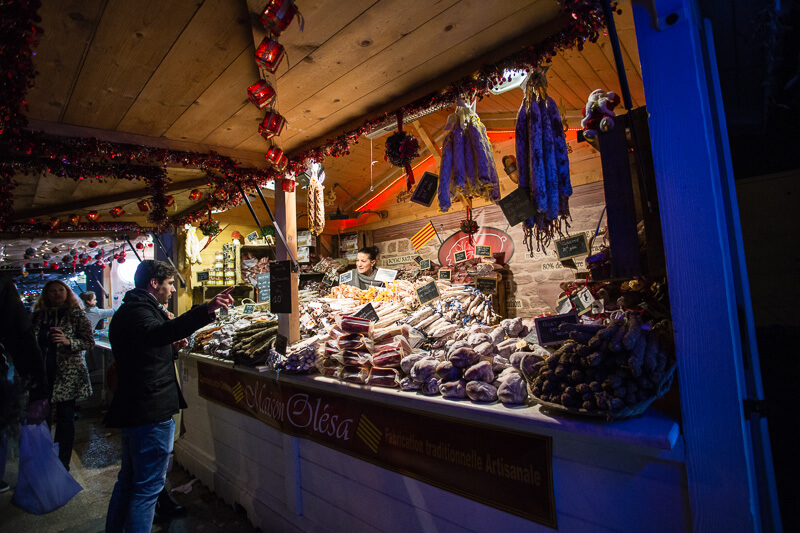 If you're going to be blowing your diet, you might as well have some "saucisson". There are endless variations on the saucisson, made with different meats (wild bore, duck, beef, pork) and with different add-on (nuts, blue cheese, raisins).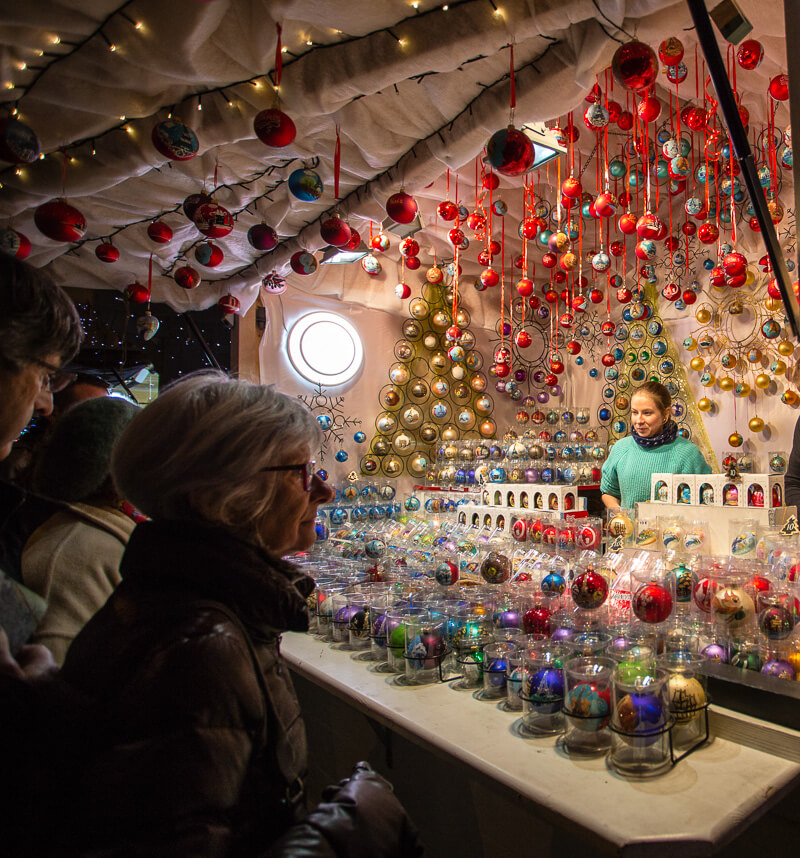 How about a new Christmas decoration for your tree?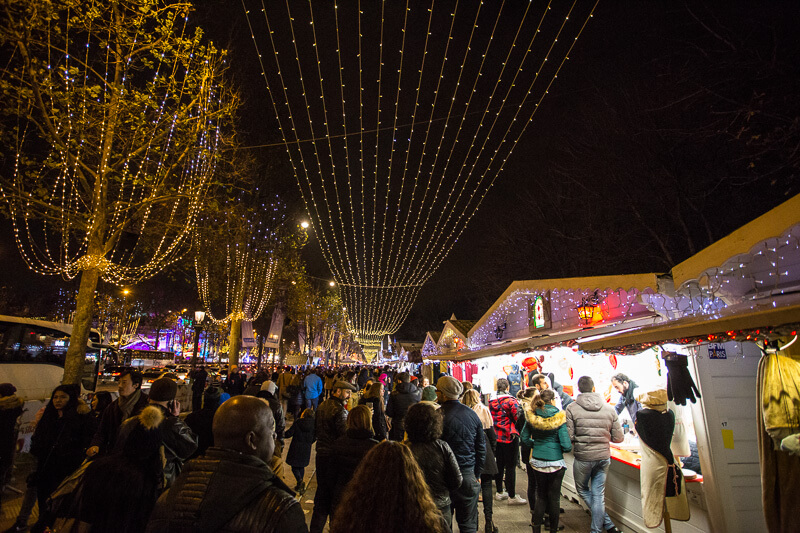 Paris puts on its Christmas lights.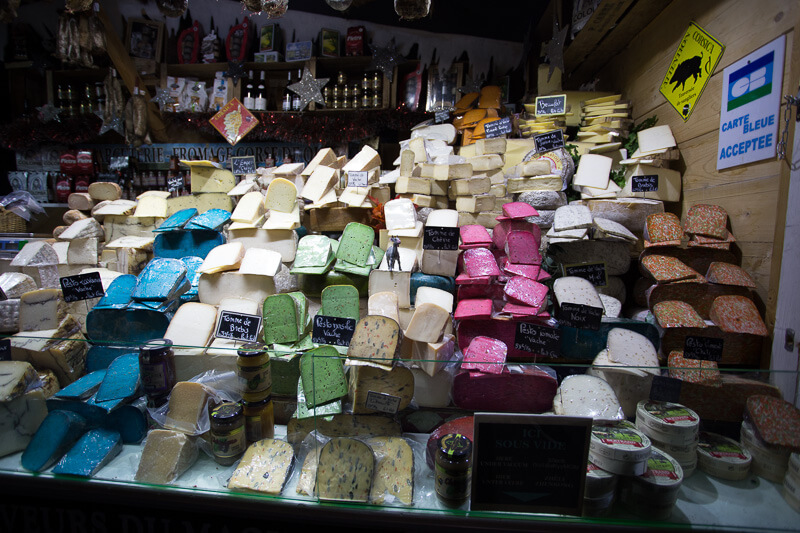 Colorful cheeses, but would you eat them?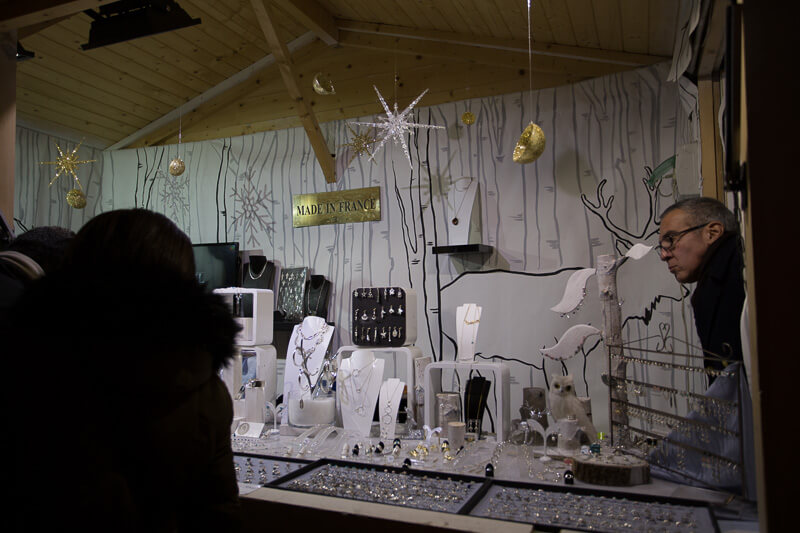 Silver jeweler getting back into his chalet after reorganizing his display.
Tartiflette of various kinds. Potato, cream and cheese. Yes, not a diet food either!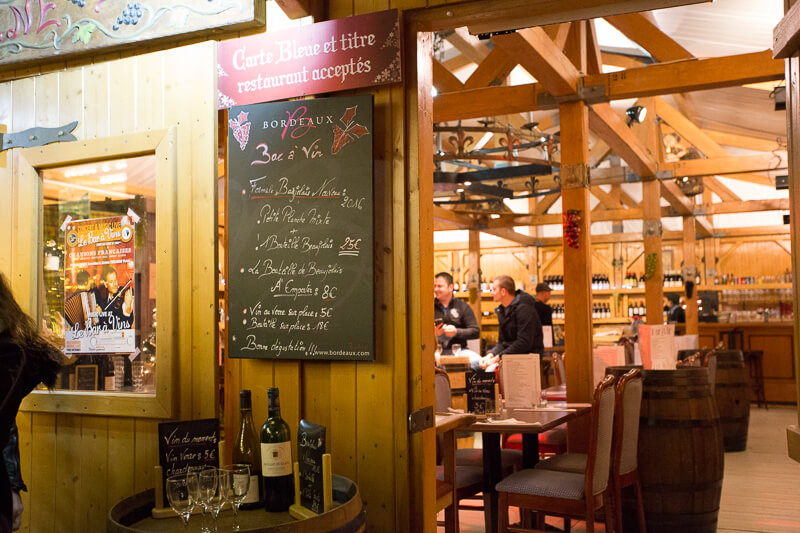 Sit-down restaurant at the Paris Christmas Market. Most people eat while walking around which is not normally done in France, EXCEPT at the Christmas Market.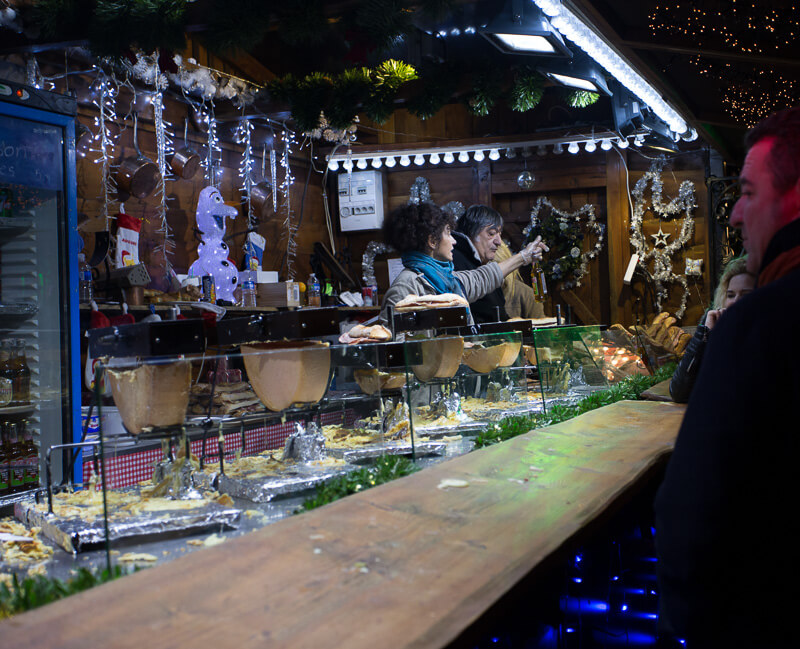 Raclette cheese melting slowly before being poured into a baguette. The smell was absolutely to die for!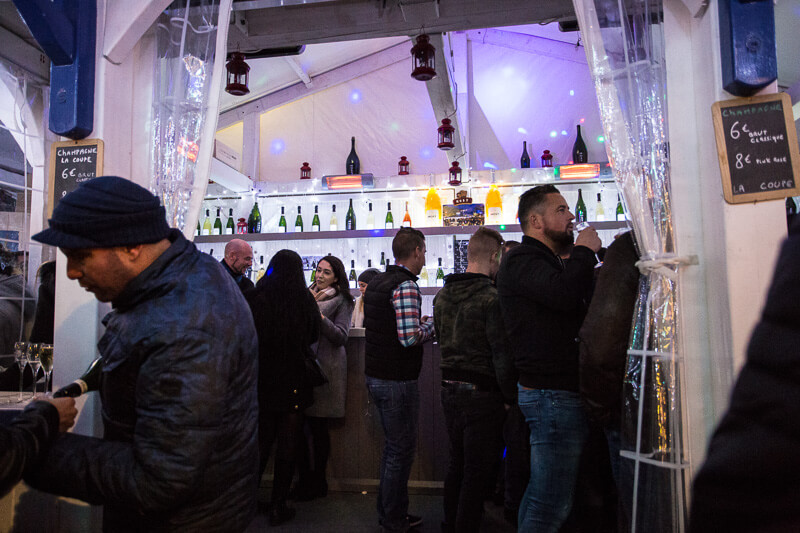 Champagne bar at the Paris Christmas Market.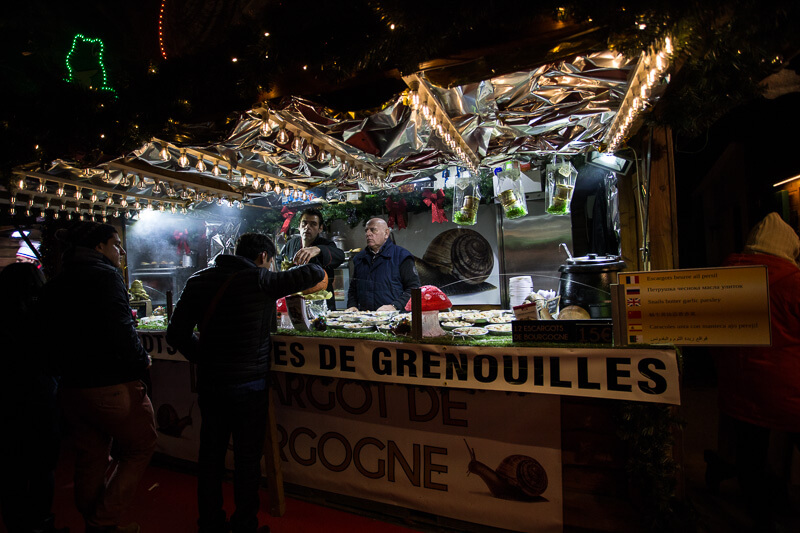 Calling all tourists! Here are the escargots de Bourgogne and frog's legs! Why do I say these are for tourists? Because most French people don't eat either one any time of year, and certainly NOT at Christmas!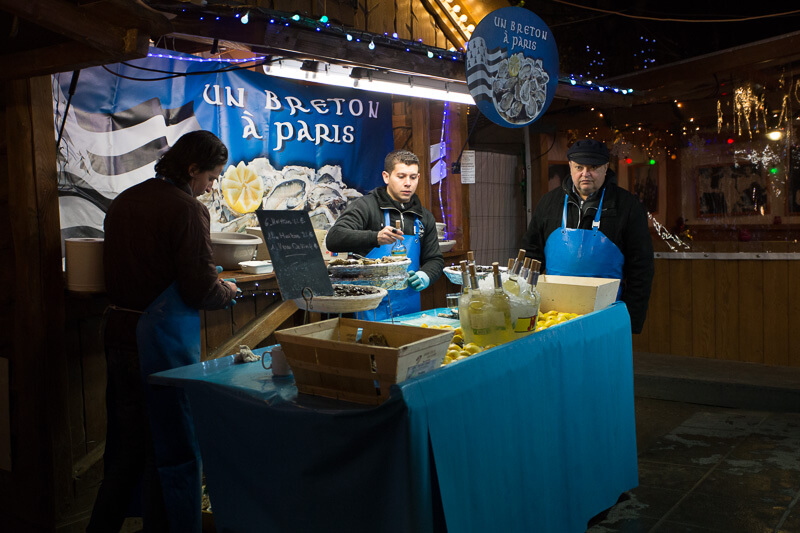 Oysters and a glass of wine. Definitely right up my alley!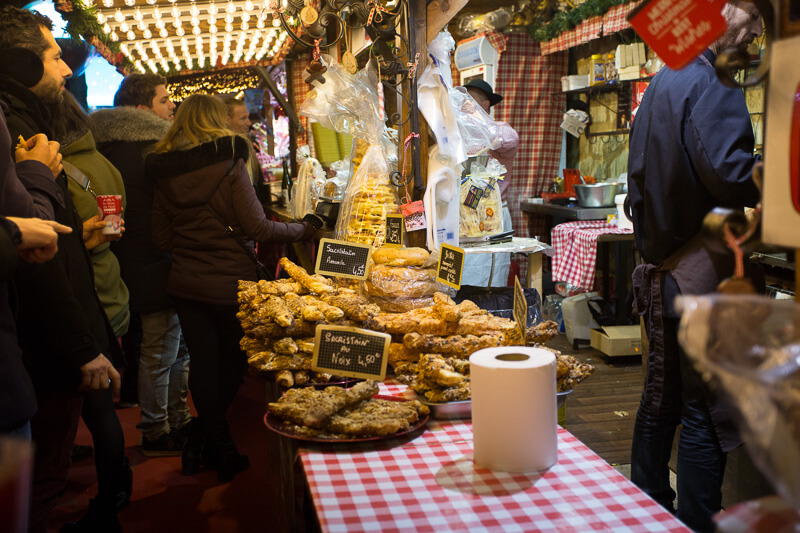 Fancy breads. Check out the prices. Eeeeek!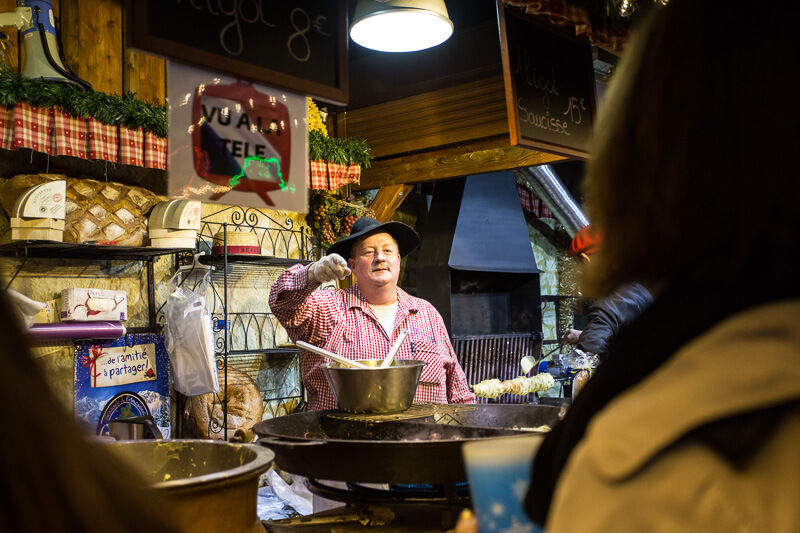 Aligot chalet, this man is funny!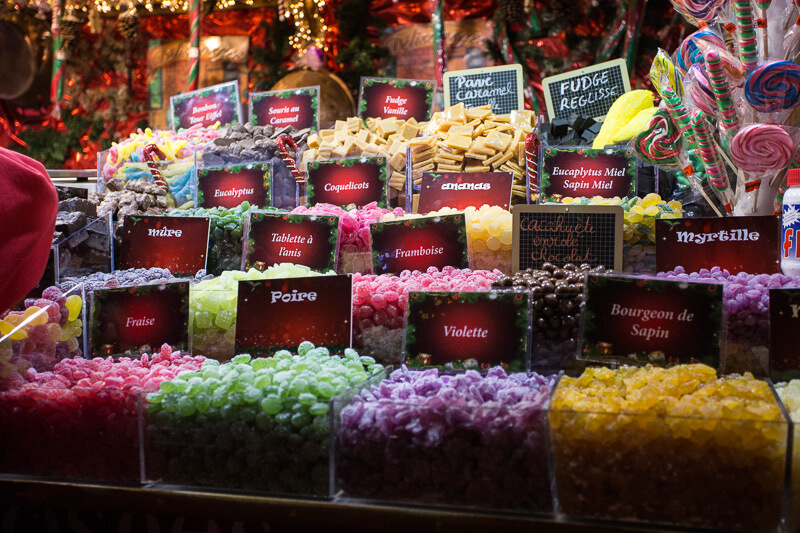 Berlingots de Carpentras in all sorts of flavors. My favorite is lemon.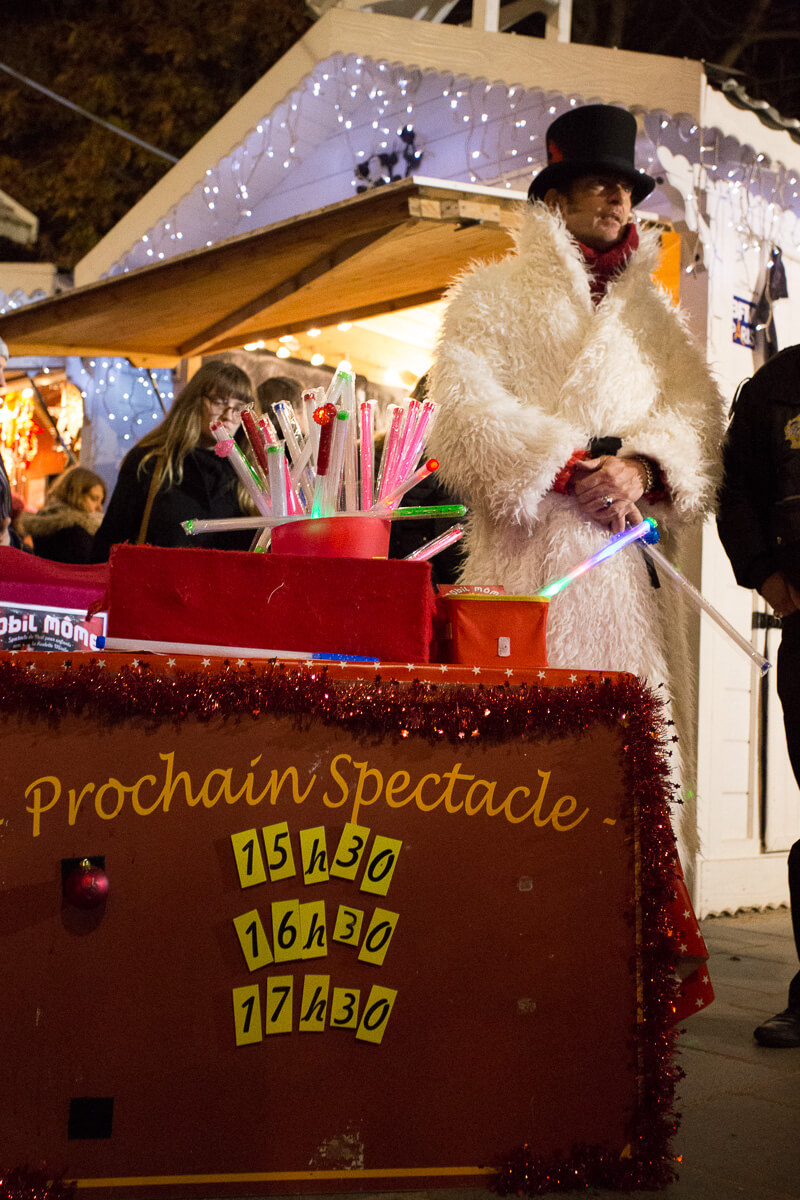 Street Magician in a fabulous feather coat.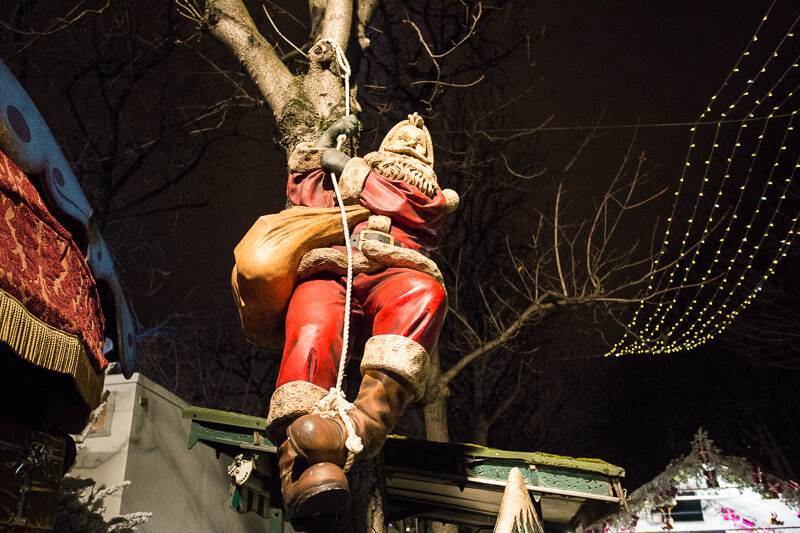 This Santa has unorthodox methods, but why not?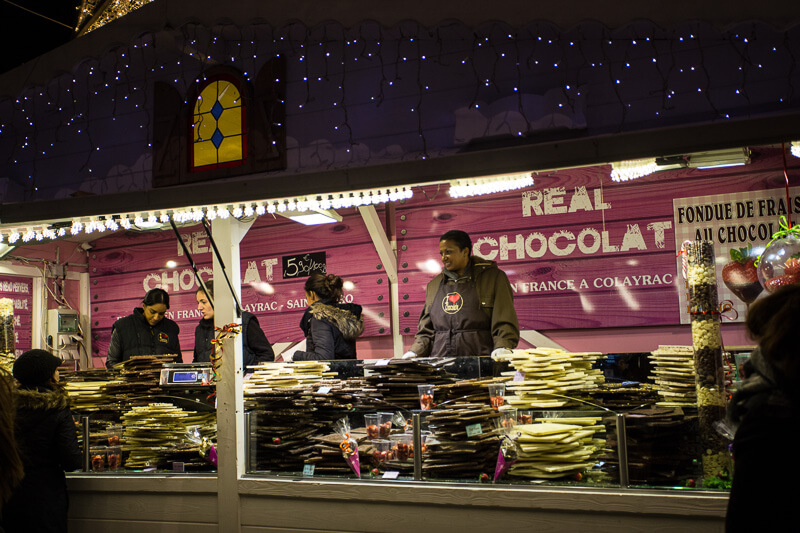 Chocolate attack!
Subscribe to the Podcast
Apple
Google
Spotify
RSS
Support the Show
Tip Your Guides
Extras
Patreon
Audio Tours
Read more about this show-notes
Episode Page
Category: Christmas in France