Categories: Christmas in France, Paris
CLICK TO PLAY THIS EPISODE
Let's talk about Christmas Shopping in Paris. I'm in Paris right now and it's so nice at Christmas time! I just HAD to share the best things I learned about spending time in Paris in December with my listeners.
In this episode you'll hear about the following:
List of all major Paris Christmas markets
Names of the best department stores for Christmas shopping in Paris
The Covered Passages Parisians flock to at the Christmas season
Beautiful nativity scenes in Paris
Christmas Concerts in Paris
Midnight Mass at Notre Dame
Gilets Jaunes news update
Finding the Best of Christmas in Paris
In this episode Annie answers the question where do you go in Paris to see the best Christmas Markets, the best Christmas decorations, the best stores, the best Christmas ambiance?
Christmas Markets in Paris
The Tuileries Christmas Market
Beaubourg Christmas Market
Under the Canopy at Les Halles
Place de l'Hôtel-de-Ville
Notre Dame Christmas Market on Square Viviani
Saint-Germain-des-Prés Christmas Market
Place des Abbesses Christmas Market
La Défense Christmas Market
Other Christmas Mark Markets in Paris
Decorations and Christmas Shopping in Paris
Galleries Lafayette Haussmann
Printemps Haussmann
Bon Marché Department Store
Les Halles Shopping Mall
Carousel du Louvre
Avenue Montaigne
Place Vendôme
Bercy Village
BVH Marais
Covered Passages at Bourse-Opéra-Grands Boulevards
Crêches, Concerts and Midnight Mass at Notre Dame
Crêches at Église Saint-jean Baptiste de Belleville
Crêche at La Madeleine
Times of Mass at Notre Dame on Christmas Eve and Christmas Day, click on the blue show notes button
Learn More: Christmas in France
Did you get my
VoiceMap
Paris tours yet? They are designed for people who want to see the best of Paris neighborhoods
and
put what they are looking at into historical context. There are so many great stories in Paris. Don't walk right past them without having a clue what happened there! You can buy them directly from the VoiceMap app or click
here
to order activation codes at the podcast listener discount price.
Discussed in this Episode
Passage des Panoramas
Passage Jouffroy
Passage Verdeau
Passage Vivienne
Galeries Lafayettes Haussmann
Printemps Haussman
Subscribe to the Podcast
Apple
Google
Spotify
RSS
Support the Show
Tip Your Guide
Extras
Patreon
Audio Tours
Merchandise
If you enjoyed this episode, you should also listen to related episode(s):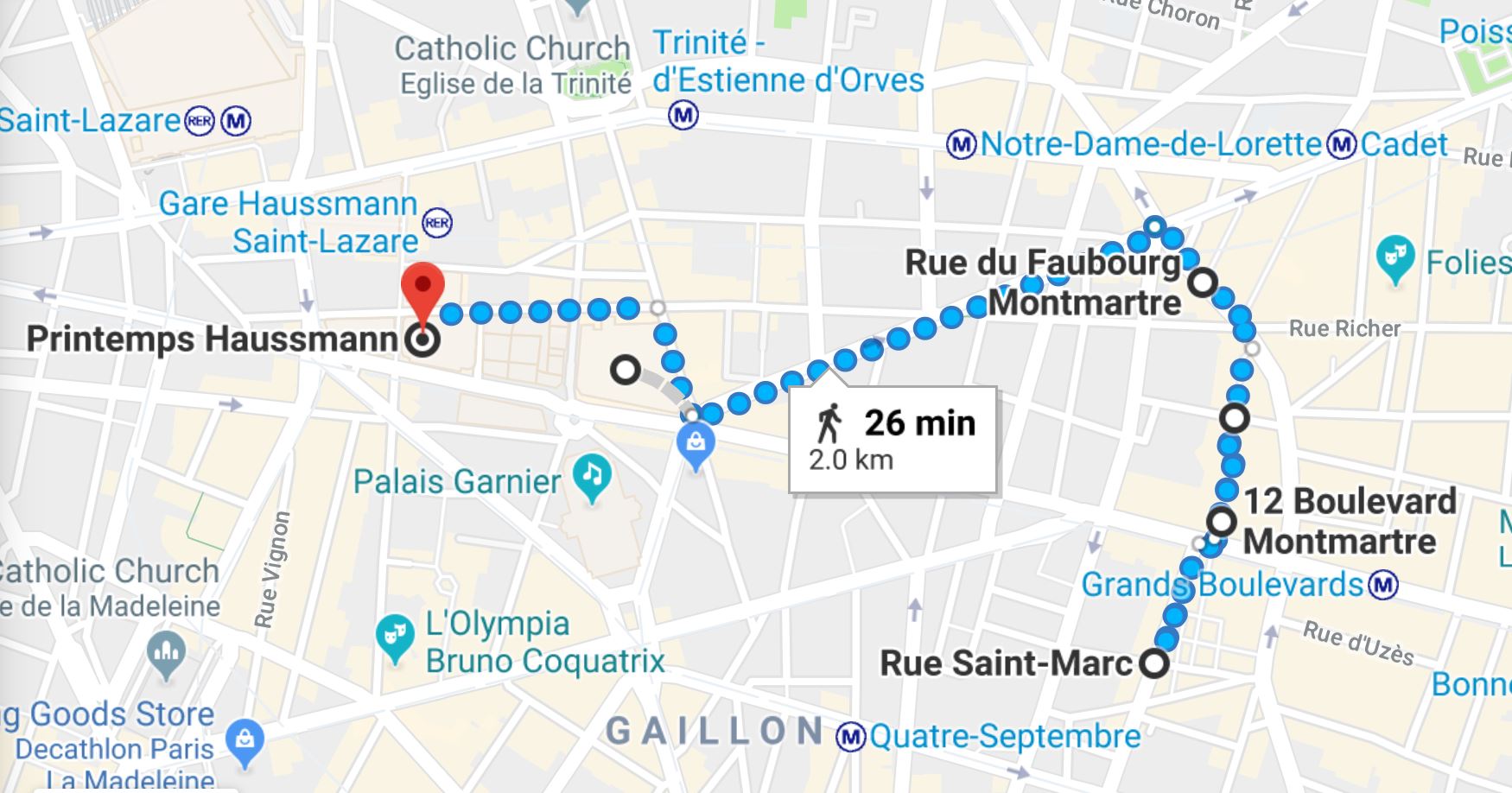 Read more about this episode
Show Notes
Categories: Christmas in France, Paris