Category: Christmas in France
On today's episode, French Christmas songs! Did you know that there are quite a few songs you probably know in English that originated in France?
We'd had several episodes about French Christmas traditions on the podcast, but of all of them, my favorite thing to do at Christmas is sing around the piano. As I explain in the episode, I've done this my whole life. This doesn't mean I'm any good at it, but it bring the best kind of Christmas cheer in my opinion.
Every time I prepare a new episode, I think of the people who will be listening to it. I try to picture you, wondering what might lift your mood and tell you cool things about France.
And I wonder how many of you are of French descent? If you are, you can be sure that they sang some of these songs around the fireplace and at church because these songs are so old we don't really know very much about their origin.
French Christmas Carols You'll Hear on this Episode
Entre le boeuf et l'âne gris
One of the earliest Carols we still sing today, it dates back to the early 1500s
Il est né le divin enfant
Apparently, the melody was a hunting song from the late 1600s and the text we sing today is from the 1800s, but I don't know much else about it!
Noël Nouvelet (Sing We Now of Christmas)
Probably late 1500s
Les anges dans nos campagnes (Angels We Have Heard on High)
This song was first published in a music book called "Choix de cantiques pour toutes les fêtes de l'année" published in 1843 where they say it's from the Languedoc. Then it was included again in music books in 1846 and 1848. It was probably composed in the late 1700s, but we don't know where it comes from.
Nadal Tindaire
Traditional Occitan carol, it talks about how people come to perform "Aubadas" at Christmas. Today "une aubade" means a short informal concert, usually outdoor, something like caroling from door to door. They will play their trumpets, their recorders. One will play this line and the other will respond with this line. They will say beautiful child we've come to sing Noël for you. The angels will help us sing. It's unclear if they are singing to their own children or to the baby Jesus, probably both.
La marche des rois
Traditional song from the Provence area made famous by Bizet in L'Arlésienne. I thought L'Arlésienne was an opera, but it's not. It's a piece ("musique de scène" or incidental music) written to accompany a theatrical performance of a play by Alphonse Daudet, famous author who wrote a lot of pieces taking place in Provence.
It talks about the 3 Kings arriving with their gifts.
Un Flambeau Jeanette Isabelle (Bring a Torch Jeanette, Isabella)
This one is more satisfying because we seem to know more about it. It from Provence, published for the first time in 1553, music by Nicolas Saboly and Lyrics by Emile Blémont. It tells of two women, Jeanette and Isabelle who hear Mary announce the birth of her son and they rush to her with a torch. It describes how they watch him sleep and that no-one is to disturb his sleep. It is a lovely description of motherhood.
Learn More: Episodes About Christmas in France
FOLLOW US ON:
Subscribe to the Podcast
Apple
Google
Spotify
RSS
Support the Show
Tip Your Guides
Extras
Patreon
Audio Tours
If you enjoyed this episode, you should also listen to related episode(s):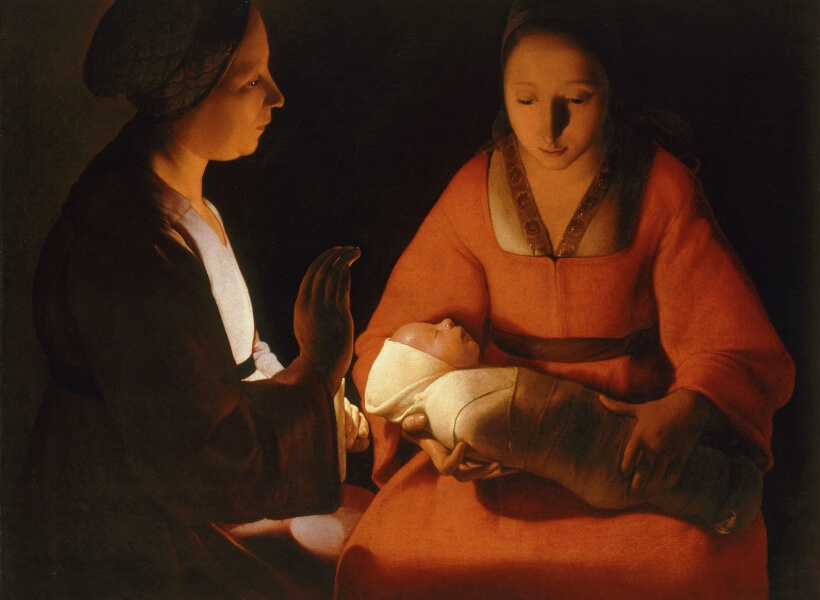 Read more about this episode
Transcript
Category: Christmas in France